No need to toss those sad granola crumbs in the bottom of the bag — use them to make cookies!
You can use a single type, or mix together multiple granola scraps.
The cookies are crunchy on the outside, soft on the inside, and are super easy to mix together.
Plus, they're egg-free and you can make them nut-free by using nut-free granola. You can also go with coconut oil instead of butter for a vegan version!
Store them in an airtight container (unless you finish them all in one sitting!)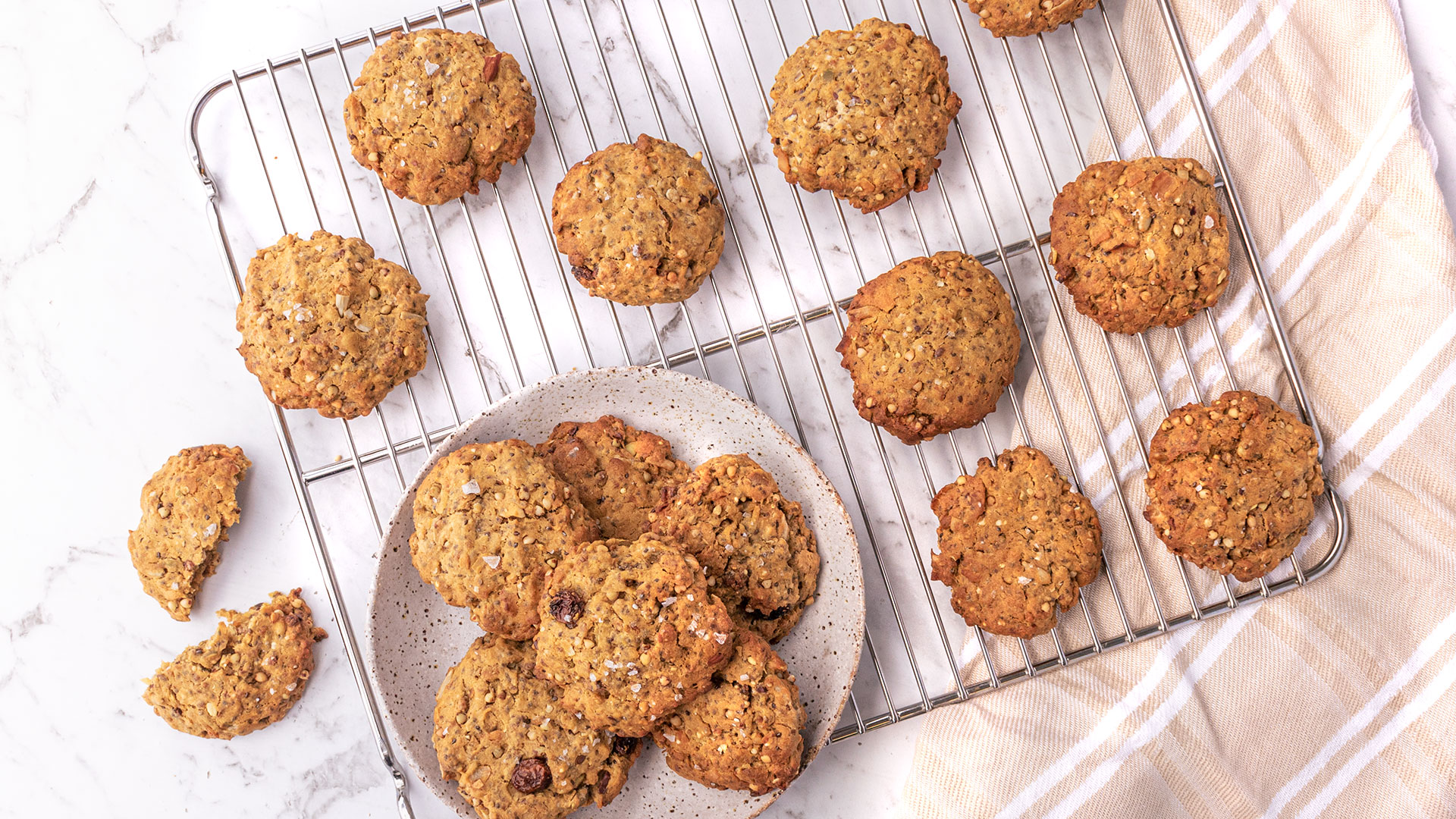 Makes around 15 cookies.
Ingredients:
1 1/2 tbsp chia seeds
1/3 cup water
1 1/4 cups flour (of choice, we used plain)
2 cups granola leftovers
1/2 cup maple syrup (or honey)
100g melted butter (or coconut oil)
2 tsp baking powder
sea salt flakes for sprinkling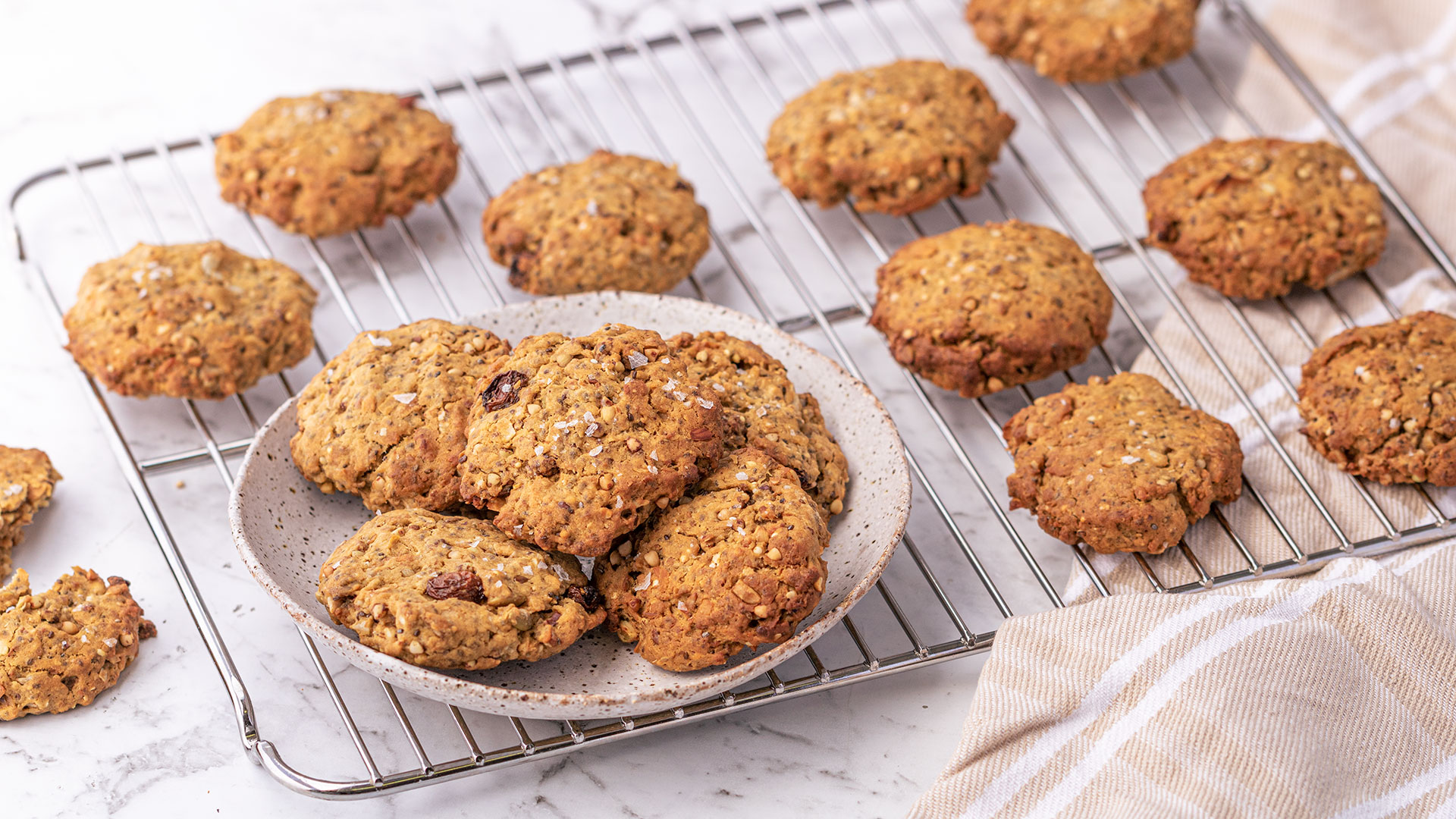 Method:
In a bowl, mix together chia seeds and water. Keep aside for 5-10 minutes.

In a separate bowl, mix together flour, baking powder and granola.

Add melted butter and maple syrup to the dry ingredients and mix well.

Stir through the soaked chia seeds.

Shape into cookies and arrange on a lined oven tray (use two trays if they don't fit). Sprinkle with a tiny bit of sea salt flakes.

Bake at 180ºC for 10-15 minutes until golden around the edges.

Cool on a baking rack and store in an airtight container.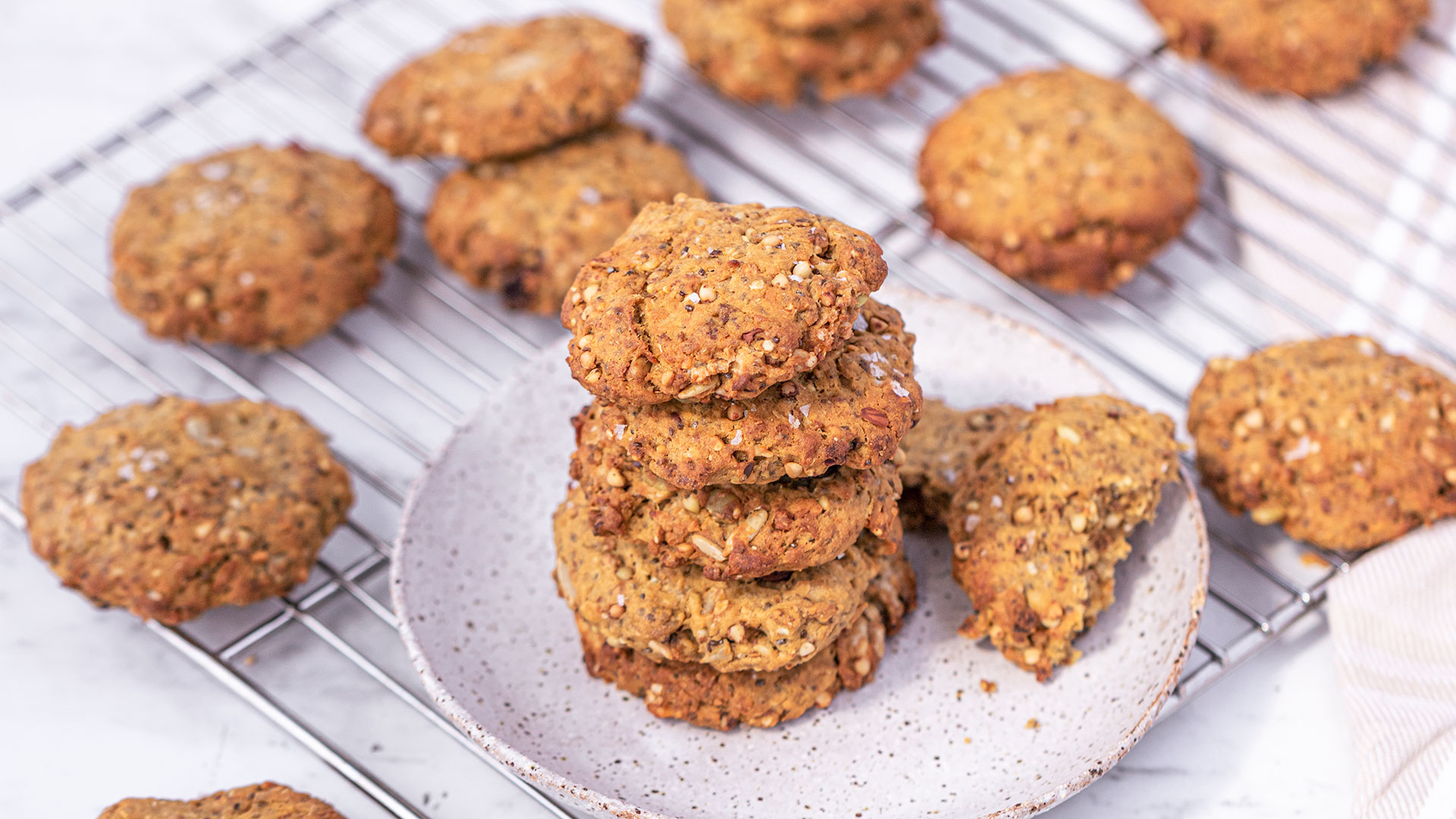 Want to make this at home? We used granola, The Butter People butter and Raw Food Factory Canadian organic maple syrup from the Dinner Twist Marketplace.