These little guys are perfect for breakfast on-the-go or the kid's lunch boxes. Whip up a batch and freeze for an easy, nutritious and delicious snack!
INGREDIENTS
- 1/2 cup Milk (of choice)
- 1/3 cup coconut oil
- 1/4 cup pure maple syrup
- 1 banana
- 1 egg
- 1 tsp vanilla extract
- 1/2 tsp ground cinnamon
- 100g baby spinach
- 1 1/3 wholemeal self-raising flour
METHOD
1. Preheat oven to 180 degrees celsius. Grease 6 muffin pans with coconut oil.
2. Place the milk, melted coconut oil, maple syrup, banana, egg, vanilla, cinnamon and baby spinach into a blender. Blend until smooth.
3. Add wholemeal flour and pulse briefly until well combined.
4. Spoon into muffin pans and top with a halved strawberry. Baked for 15-18 minutes or until skewers comes out clean.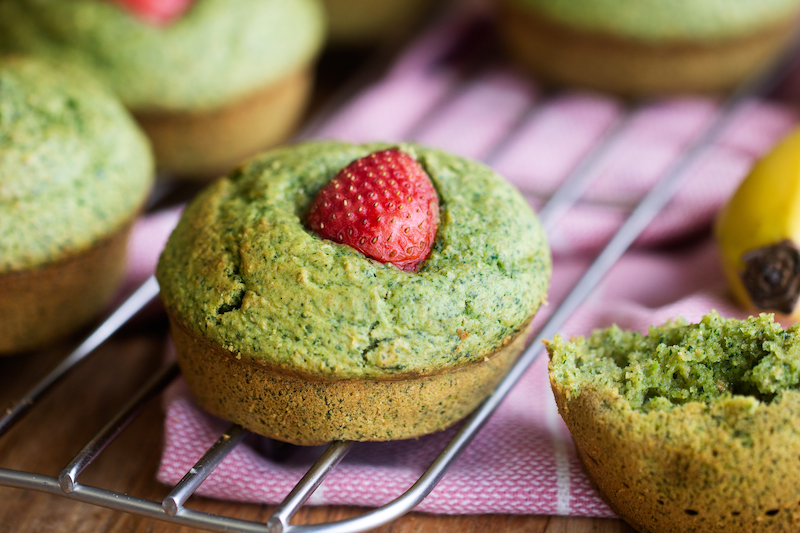 Stuck on what to have for dinner? Copy and paste the link below to check out our range of boxes available!
https://www.dinnertwist.com.au/food-boxes