These gluten-free Lamingtons may just be better than the originals. You may have to get your fingers a little dirty but it's totally worth it, we promise!
Makes 8-10
INGREDIENTS:
- 1/2 cup coconut flour
- 1/2 tsp baking powder
- 6 eggs
- 1/4 cup rice malt syrup
- 1 tsp vanilla extract or paste
- 1/3 cup coconut oil (melted)
- Raspberry jam (or jam of choice)
- Desiccated coconut
Basic Raw Chocolate
- 1/2 cup raw cacao butter
- 1/2 cup coconut oil
- 1/4 cup raw cacao powder
METHOD:
1. Preheat oven to 180 degrees celsius. Line a square Lamington tray with baking paper.
2. In a large bowl, add in eggs, vanilla paste, rice malt syrup and whisk or beat with electric beater. Add in coconut oil and mix briefly until combined. Add in coconut flour and baking powder and stir through.
3. Scoop sponge mixture into prepared Lamington tray and smooth over. Bake for 20-25 minutes until golden on top. Remove from oven and allow to cool completely before slicing. Slice sponge into even squares (we did 4x4).
4. To make chocolate coating - place all ingredients into a saucepan and stir on low heat until all ingredients completely melt. Pour into a large shallow bowl.
5. Place coconut onto a plate. Spread jam onto one side of each piece of sponge, using the Jam as "glue" to stick pairs of sponge together.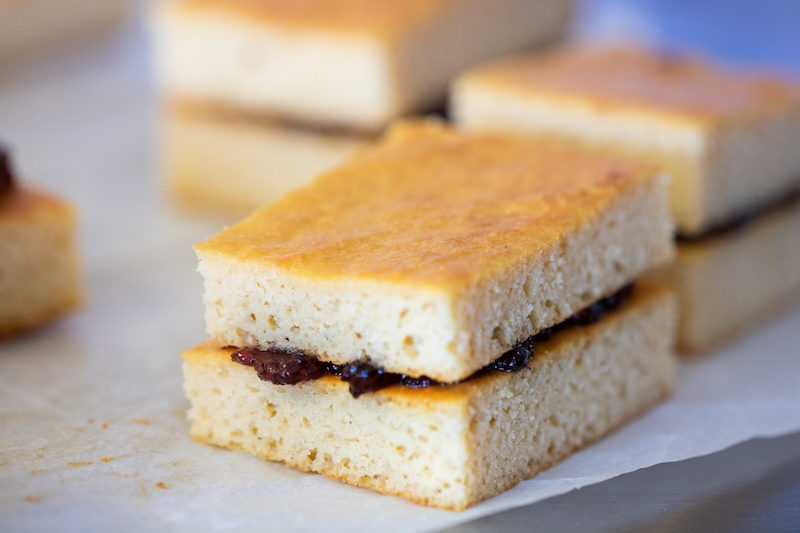 6. Dip the joined pairs together into the raw chocolate, turning to coat all sides, then dip into coconut to cover all side. Repeat on all remaining pairs.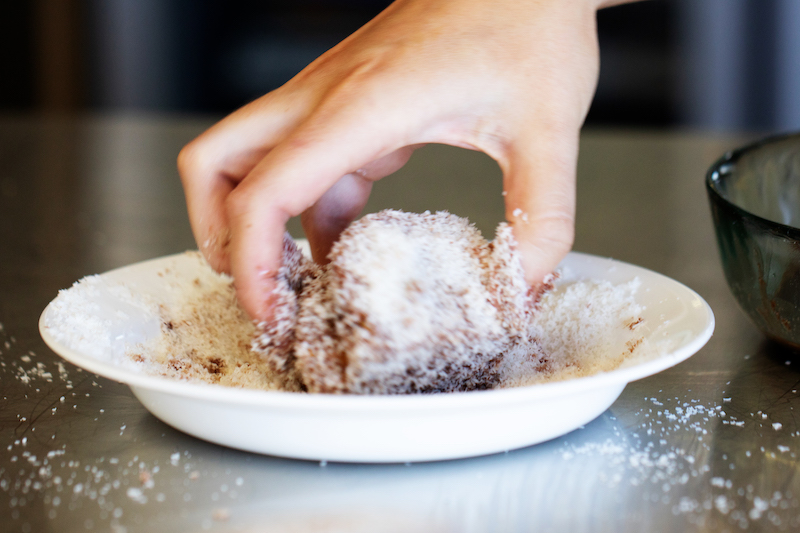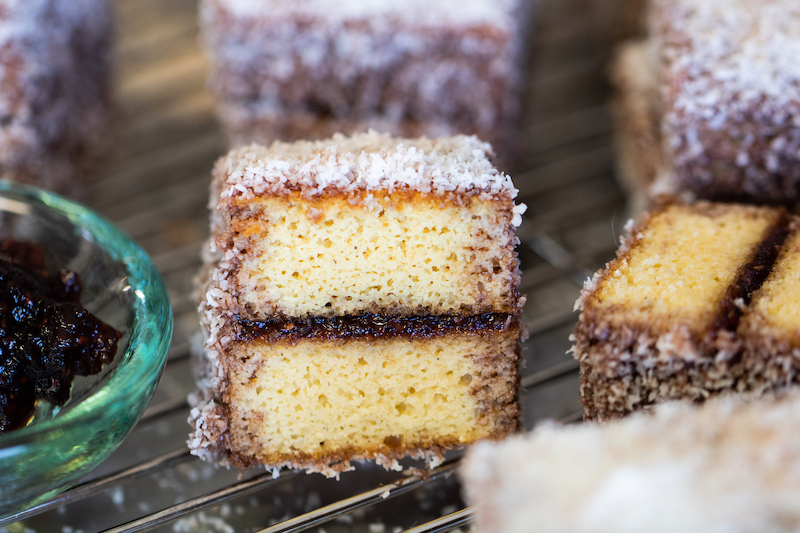 Happy Australia Day!