Smoothie bowls are such a delicious way to start the morning especially in these summer months. Chop fruit up and add to the freezer during the week so you have it on hand and ready to go.
Ingredients:
1 cup frozen mixed berries
1 banana (sliced and frozen)
1/4 cup almond milk or coconut milk (we used Nutty Bruce Almond Milk)
Toppings:
1/4 cup granola (we used Coastal Crunch Cacao & Hazelnut)
Fruit of choice (we used kiwi fruit and diced apple)
Nut butter of choice (we used The Honest Pantry's Cinnamon Pecan Butter)
Suggested toppings: toasted coconut, hemp seeds, cacao nibs, chopped almonds. This recipe is Gluten-free and plant based.
Method: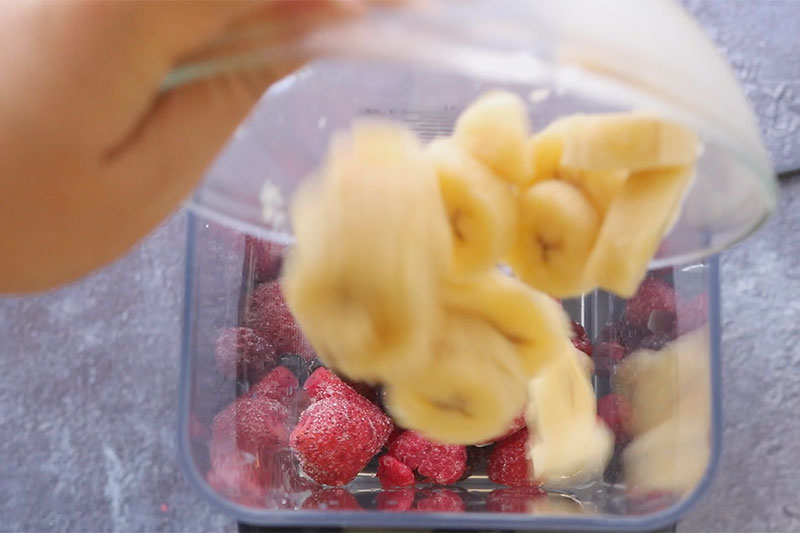 1.
Add frozen strawberries and sliced banana to a blender. Process until chopped.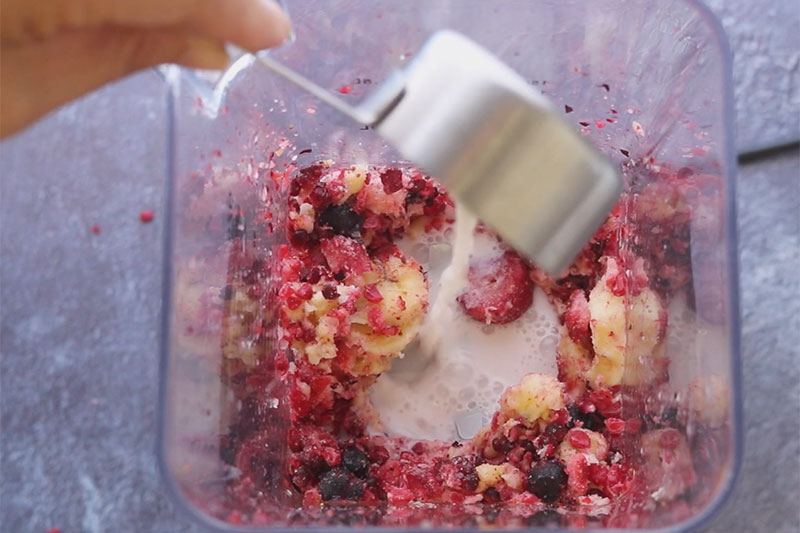 2.
Add almond milk and blend until smooth.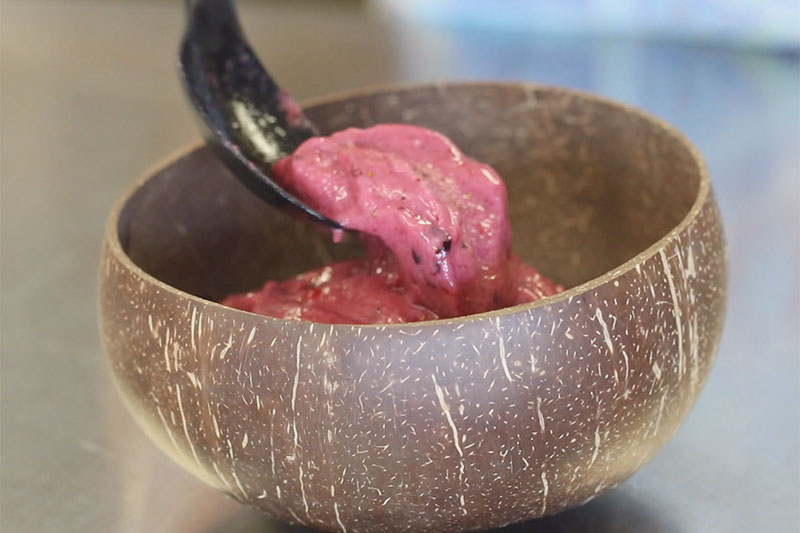 3.
Transfer smoothie to a bowl and flatten out using the back of your spoon or a spatula.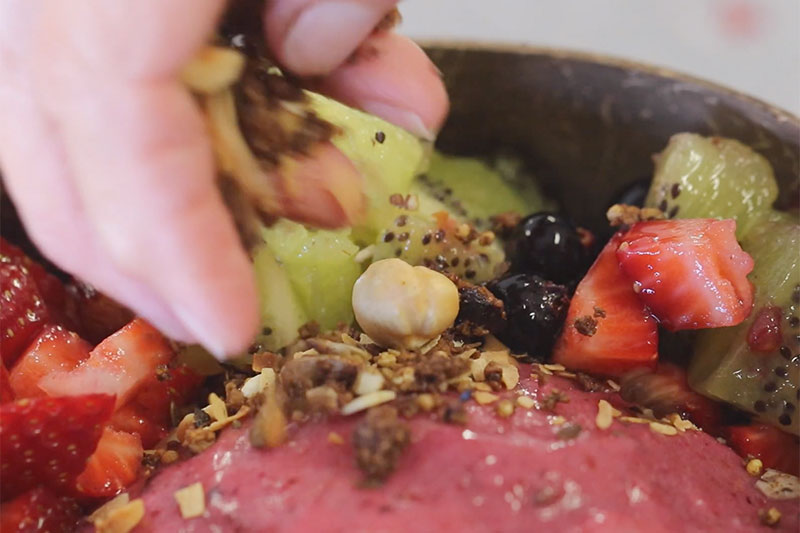 4.
Decorate smoothie bowl with granola and fruit.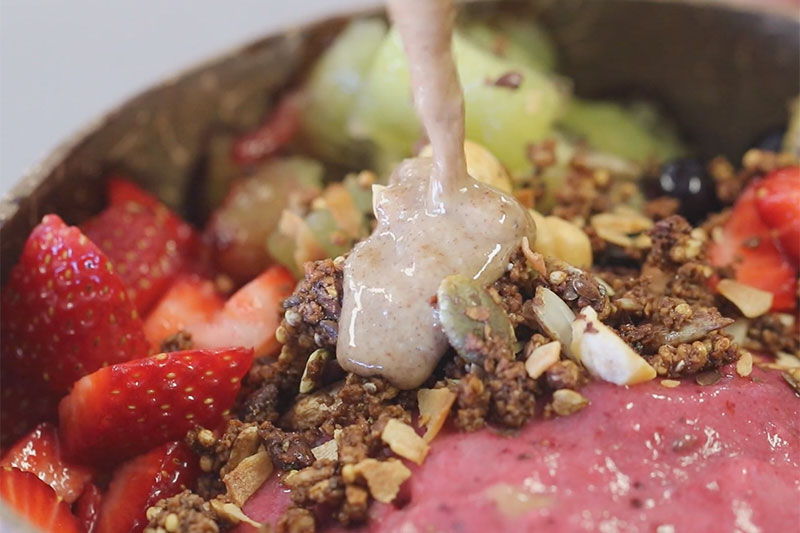 5.
Add a spoonful of nut butter.
To make this smoothie bowl we used Nutty Bruce Almond milk, Coastal Crunch Cacao & Hazelnut granola and The Honest Pantry's cinnamon pecan butter, all from the Dinner Twist Marketplace.