Simply toss the ingredients into a blender, blend away, transfer to muffin trays, bake, and enjoy!
Minimal effort, minimal cleanup.
They're dairy-free, nut-free, and can be made gluten-free if you use certified gluten-free oats.
In other words? The perfect prep-ahead muffins for breakfast or lunchboxes.
So, are you ready to get cooking? We sure are!
Ingredients, 10-12 muffins
2 cups oats (plus a little extra for sprinkling)
3 very ripe bananas
2 free-range eggs
1/4 cup melted coconut oil
2 tbsp honey or maple syrup
2 tsp baking powder
1/4 tsp salt
1 tsp ground cinnamon
optional: 1/2 tsp cardamom, cloves, pumpkin spice, ginger, or vanilla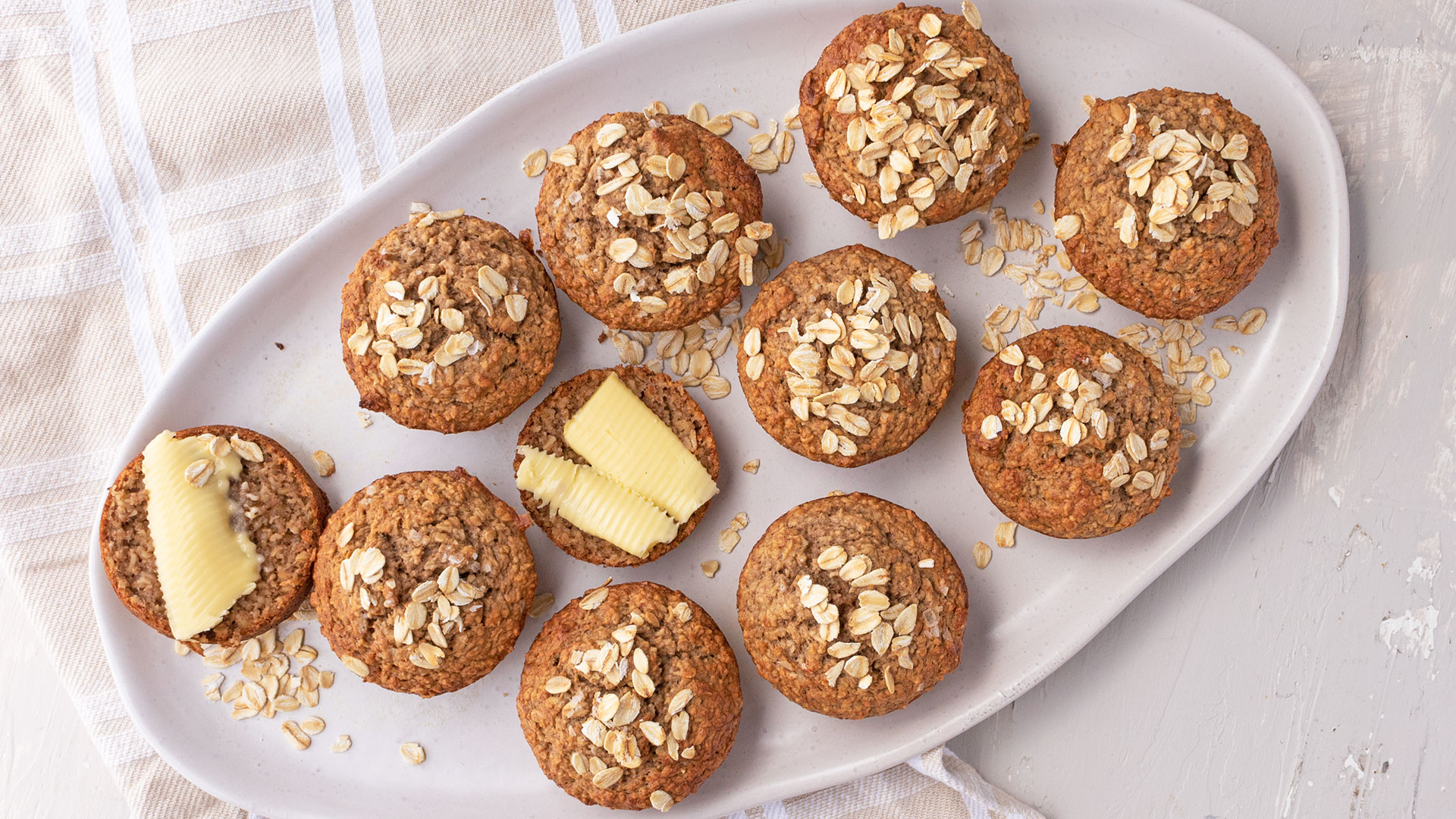 Method:
Turn the oven to 180ºC.
In a blender, combine all ingredients for a few minutes until well-combined and smooth. (How fine you want the oats processed is up to you! We like them with a little bit of texture)
Transfer to a non-stick or lined muffin tray. Sprinkle with extra oats.
Bake for 20-30 minutes (depending on their size) until firm.
Enjoy warm, cold, as-is, or with butter.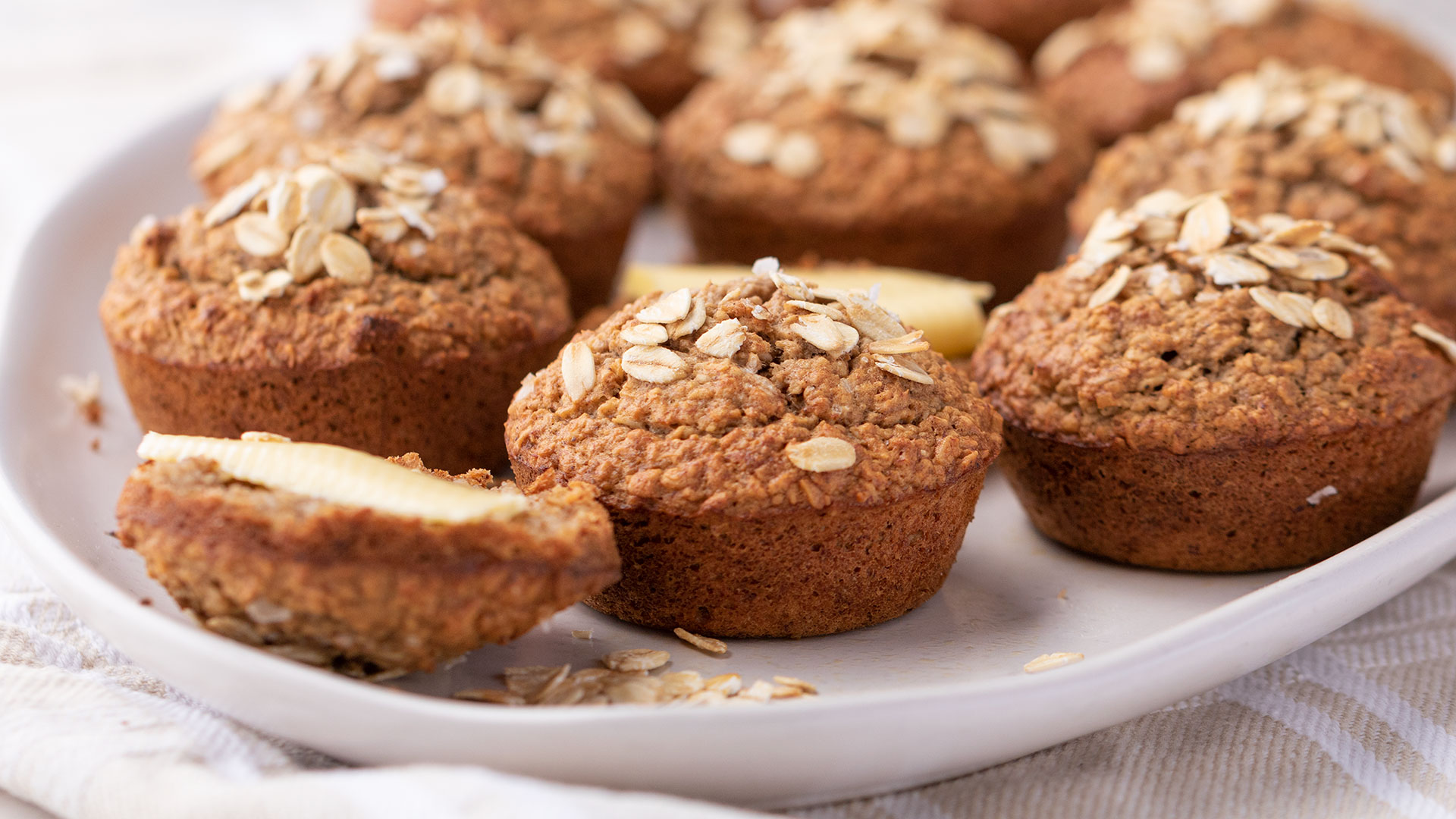 Want to make this at home? We used bananas, single-origin WA-farmed oats from Dirty Clean Food, and organic maple syrup from the Dinner Twist Marketplace.