If you have more fresh mint than you need for cooking, be sure not to waste it.
Although this herb can keep fresh for a while if stored in water in the window, its best-by date isn't limitless.
Thankfully, it's quick and easy to make homemade minty iced tea!
You can use fresh, slightly wilted, or even completely dry mint for this refreshing drink.
In fact, spreading out mint leaves on a dry towel in your window for a few days is an efficient way of making them last for weeks — even months, if you make sure to store dried leaves in an air-tight container.
Here are the easy steps for making waste-fighting, antioxidant-rich, refreshing, and cooling mint, lemon & honey iced tea.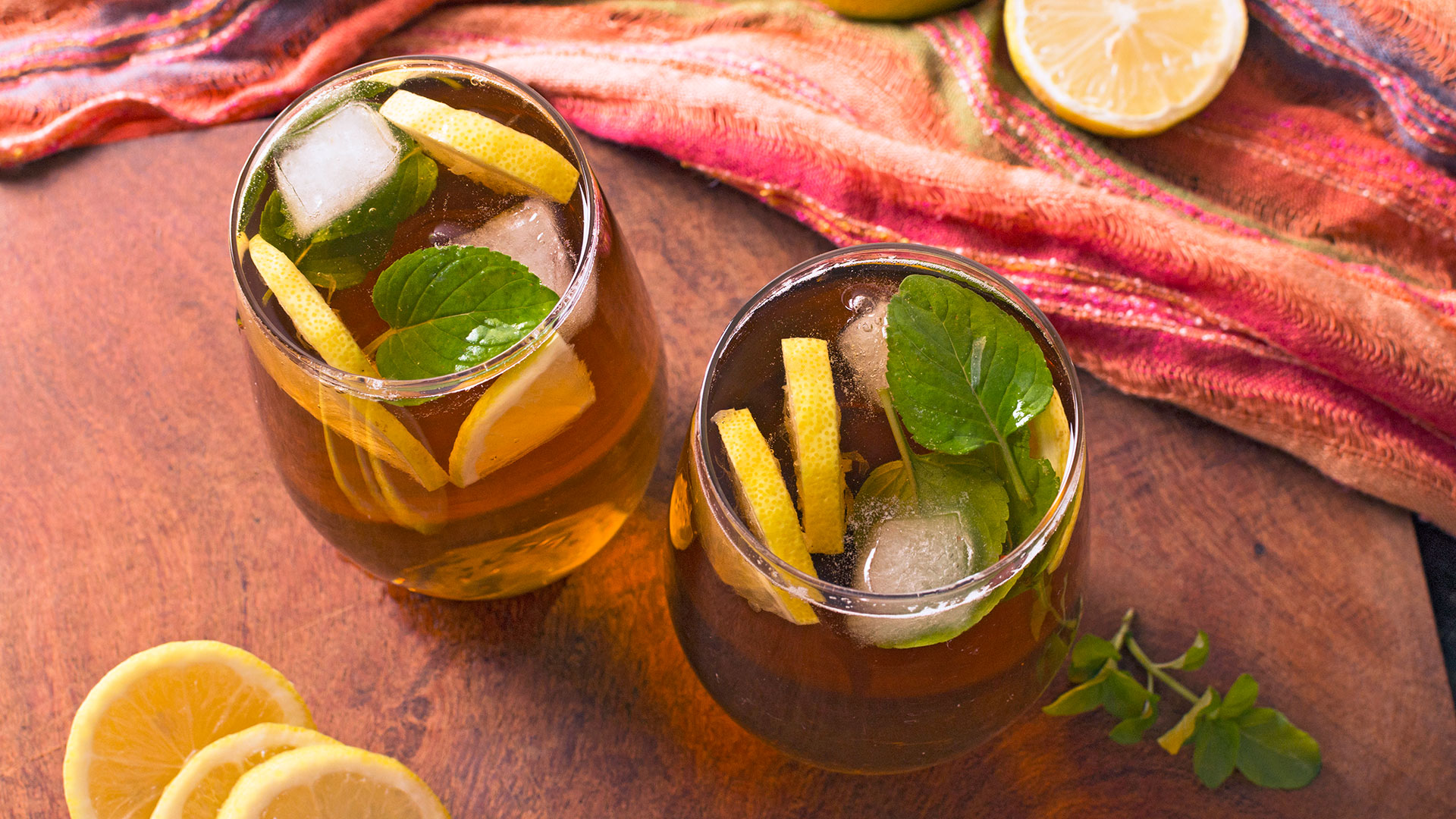 Makes 2 glasses.
Ingredients:
15-20 fresh or dried mint leaves
1 tbsp honey (or to taste)
1/4 lemon (or to taste)
2 cups boiling water
Method:
In a jug, combine boiled water, mint leaves, and honey. Leave to steep for at least 10 minutes — up to an hour is fine.

Strain the drink, being careful if it's still hot. Leave in the fridge to cool.

Divide between two glasses. Stir in a squeeze of lemon juice (to taste) or simply add a few lemon slices.

Top with ice cubes and enjoy!