Satisfying bliss balls with a chewy cookie dough consistency and delicate apple pie flavour!
Made with no dairy or refined sugar, these vegan-friendly bliss balls are a great snack.
They provide plenty of filling fibre from oats, fresh apple, and dried apricot. As such, they provide energy to fuel your day alongside food for the friendly bacteria in your gut! Win-win.
They're not too sweet and work a charm as a breakfast snack on the go, a lunchtime dessert, or an afternoon treat.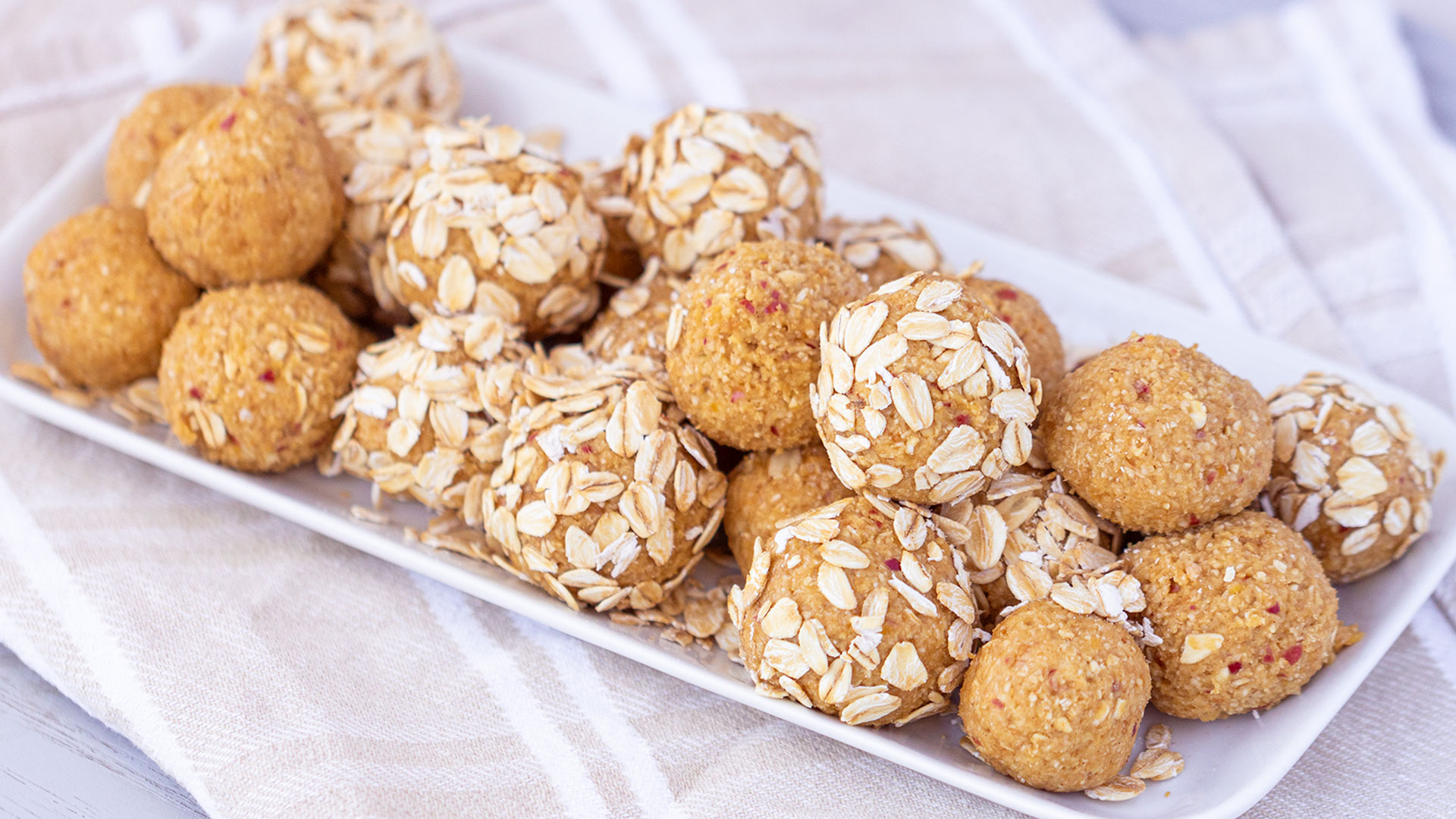 Makes around 20 bliss balls.
Ingredients:
1 1/2 cup oats
1 red apple
6 dried apricots (60g)
2 tbsp peanut butter
1/2 tsp ground cinnamon
1 tbsp maple syrup or honey (2 tbsp for extra sweetness)
optional: extra oats for rolling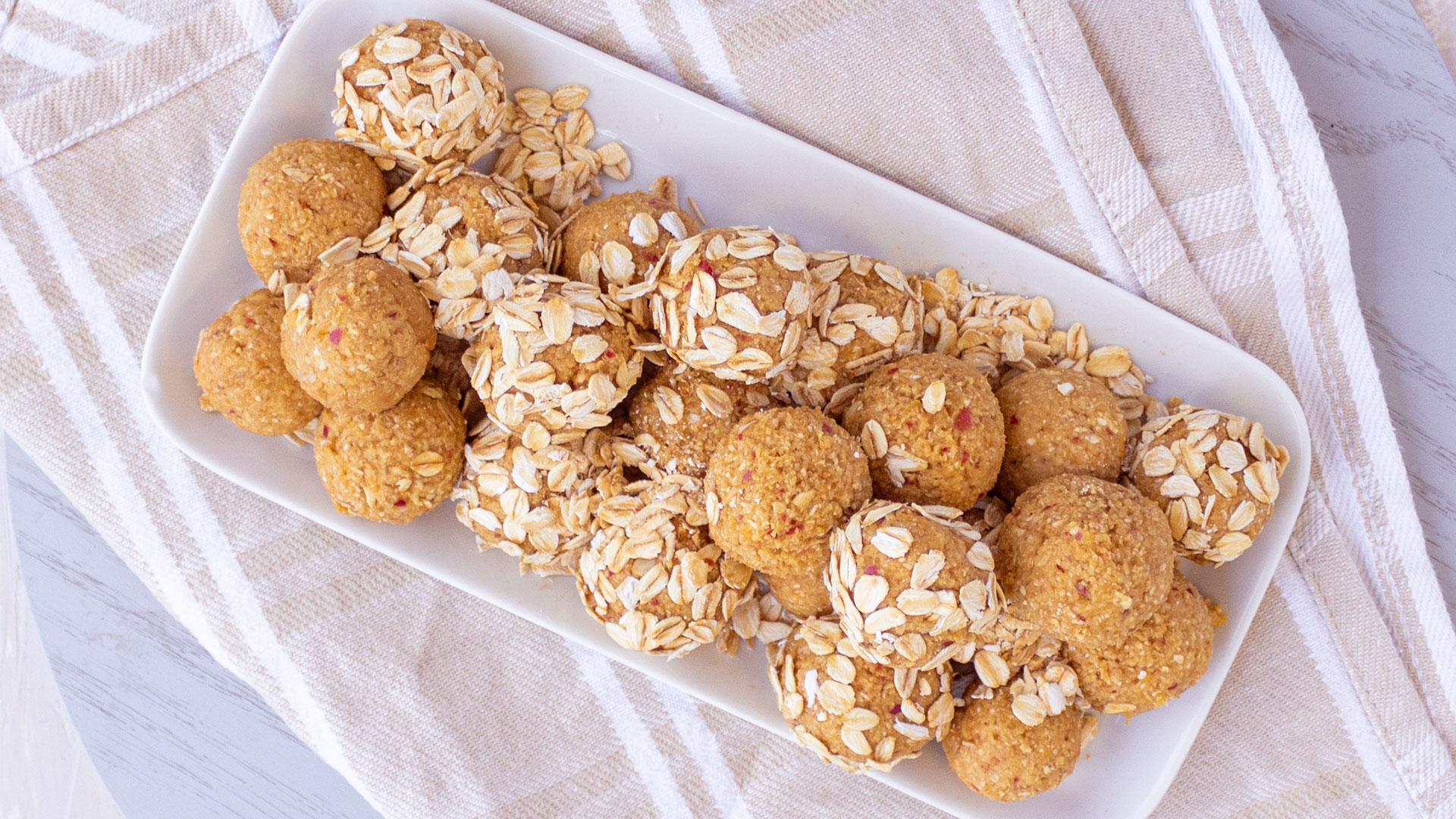 Method:
Core apple and roughly chop. Add to a food processor with the remaining ingredients and pulse until smooth.
Mould into bite-sized balls and roll to cover in extra oats if desired.
Store in an air-tight container in the fridge for several days.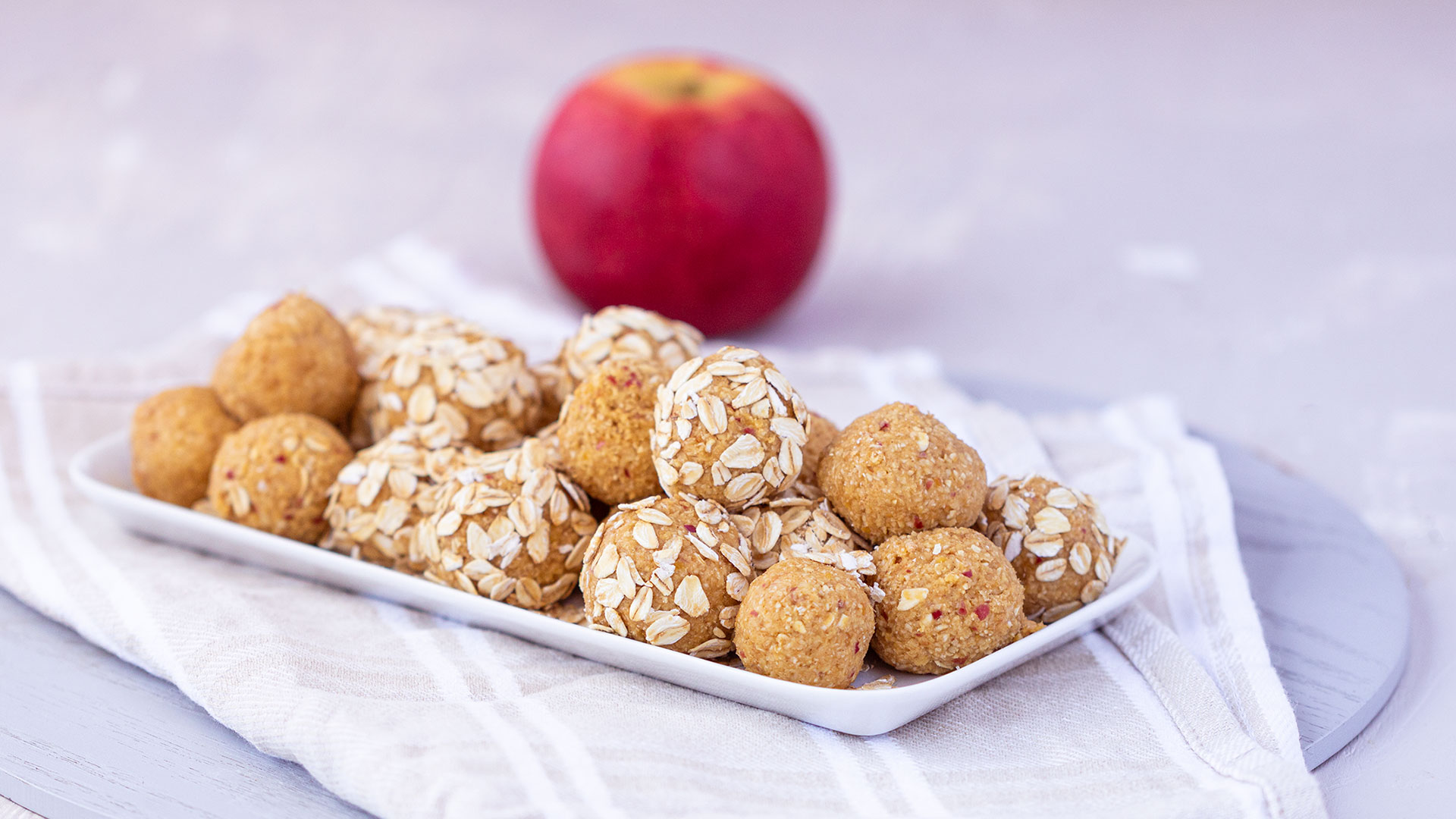 Want to make this at home? We used apples, Dirty Clean Food Oats and Raw Food Factory Canadian organic maple syrup from the Dinner Twist Marketplace.