Three hands-on recipes to bust school holiday boredom!
The school holidays can be long and it can be challenging to come up with activities to keep everyone entertained. We've got 3 great recipes that kids can create in the kitchen, with a little-to-no help from an adult.
The only question is, who's on washing up duty!
Frozen Yoghurt Bark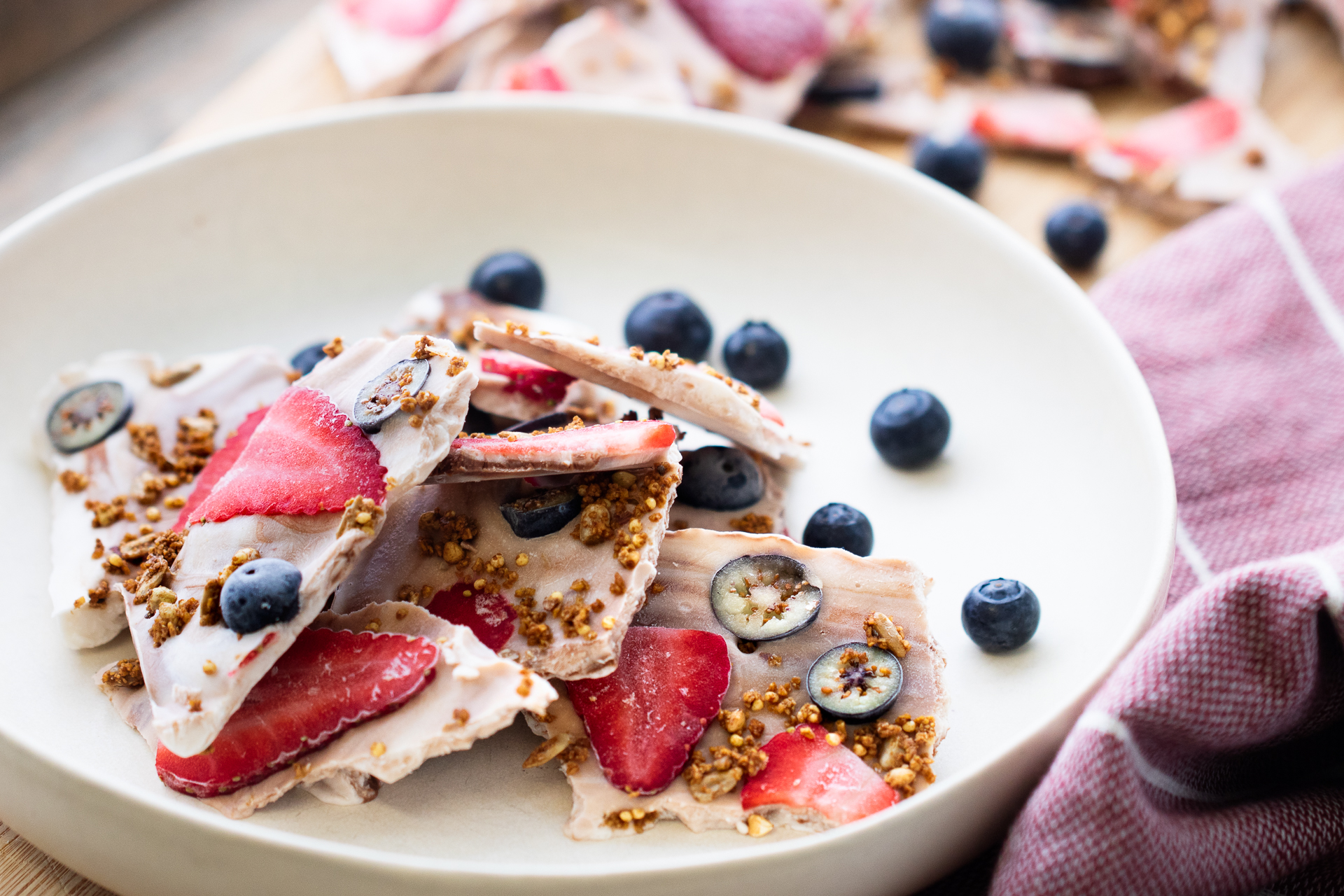 This frozen yoghurt bark is a great treat that you won't feel guilty about the kids indulging on. Switch up the toppings to suit what you have at home.
Ingredients:
1 cup fresh fruit of choice
500ml yoghurt (we used CoCoMe Chocolate Fudge Coconut Yoghurt)
1/4 cup granola
Method:
Spread yoghurt onto a lined oven tray, roughly 1/2 cm thick.
Slice fruit and scatter over top. Sprinkle with granola.
Freeze for 2 hours until set.
Remove from pan and break into shards. You can store any remaining bark in the freezer.
We used fresh fruit, CoCoMe Chocolate Fudge Coconut Yoghurt and Coastal Crunch Cacao, Hazelnut & Chia Lupin Granola from the Dinner Twist Marketplace.
CHEWY COCONUT MUESLI BARS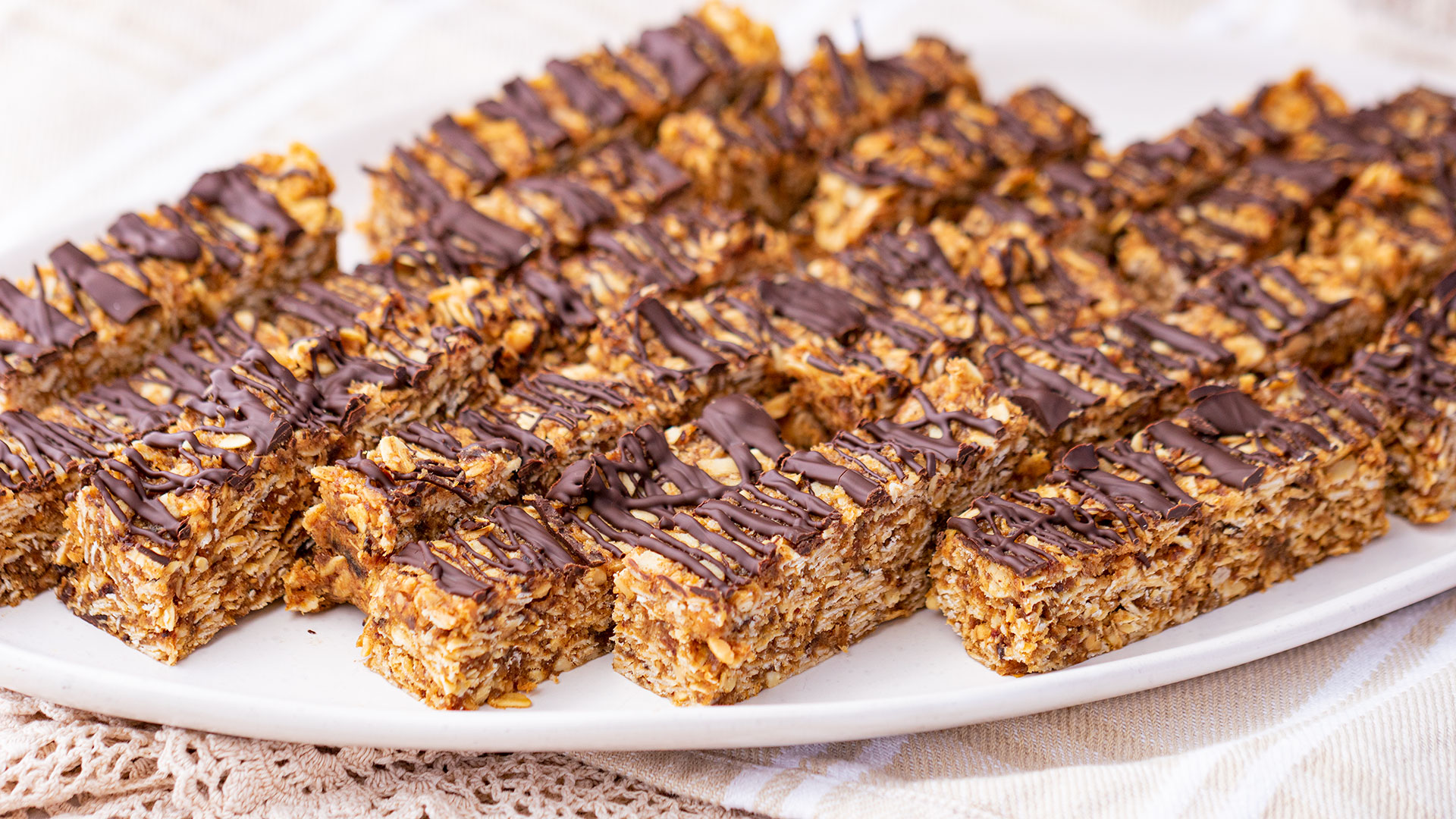 A great lunch box snack, perfect for morning or afternoon tea. Get the kids to make a bigger batch that you can store in the fridge for them to grab and go.
Ingredients, makes 12:
1 cup pitted dates
2 cup oats
1 cup desiccated or shredded coconut
1/2 cup nut butter (or tahini to make school lunchbox friendly)
1/4 cup honey or maple syrup
1/2 tsp ground cinnamon
dark chocolate to drizzle (optional)
Method:
Boil kettle and set oven to 175 degrees C. Oil and line baking dish (we used a 20cm square dish)
Add dates to a large bowl and cover with hot water. Allow to soak for 10-15 minutes.
Add oats and coconut to baking dish and toast in the oven for 8-10 minutes or until golden.
Drain dates and blend to a smooth paste. Remove to a saucepan along with nut butter, honey and cinnamon. Cook over medium heat, stirring occasionally, for 2 minutes until all ingredients are combined.
Place date mixture, toasted oats and coconut in a large bowl mix to combine (the best way to do with is by hand!)
Press mixture into prepared baking dish. Melt chocolate and drizzle over. Set in the fridge for 1 hour before cutting.
Want to make this at home? We used Dirty Clean Foods Single Origin Oats, Nutta Butta Crunchy Peanut Butter and Lovin Body Organic Cinnamon Powder from the Dinner Twist Marketplace.
HOME-MADE PIZZA DOUGH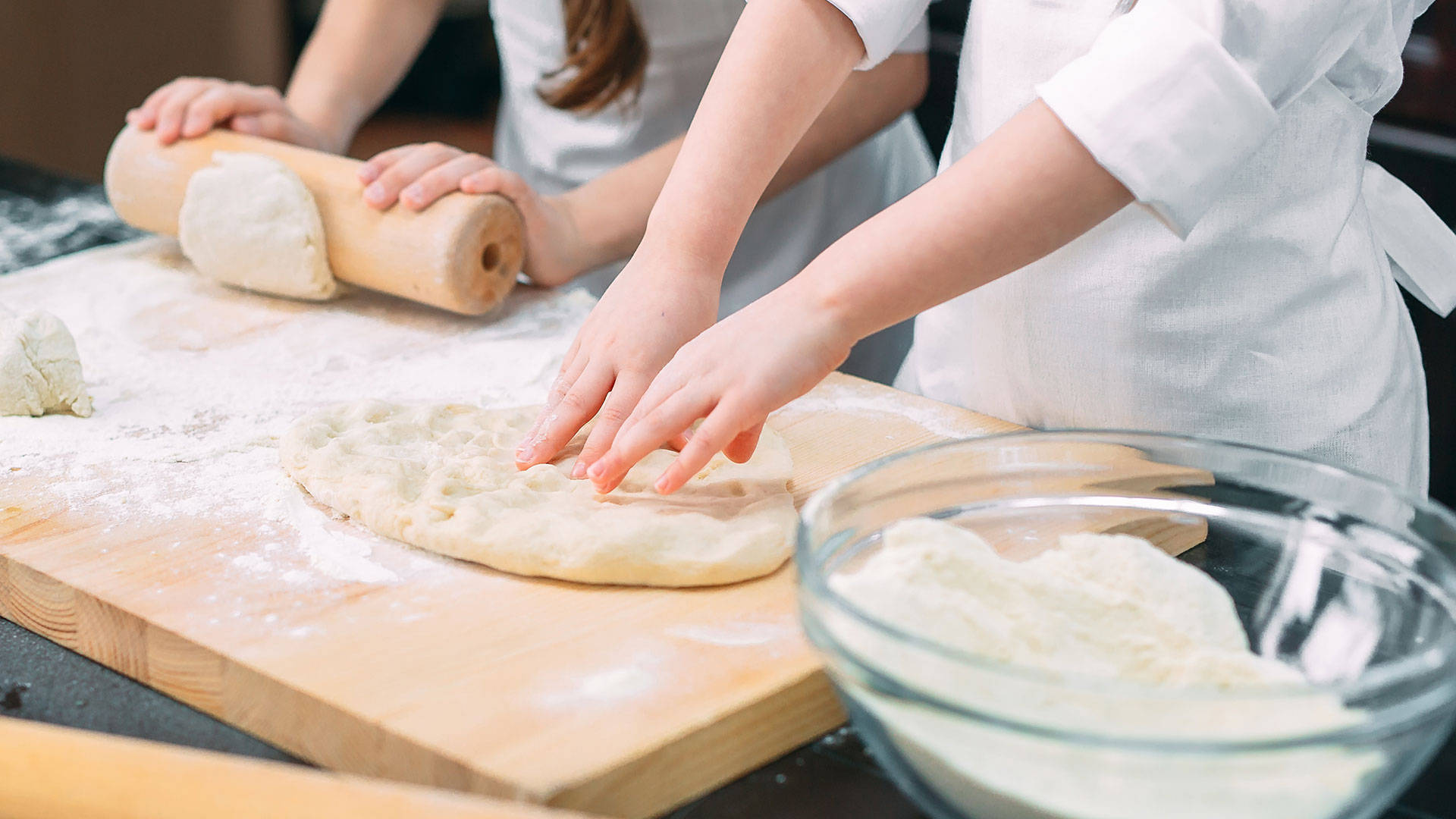 Kneading the pizza dough is a lot of fun for kids and is a great opportunity to see experience the science of gluten developing in the dough!
Ingredients, makes 4 bases:
350g self-raising flour (plus extra for dusting)
1 tsp baking powder
350g natural yoghurt
Pizza toppings of choice
Method:
Add all ingredients to a mixing bowl. Use clean hands to mix until all ingredients are combined.
Dust a clean bench with extra flour and tip out the dough. Knead the dough for 1-2 minutes until the ingredients are well combined.
Divide the dough into 4 pieces. Dust bench and dough with extra flour. Use a rolling pin to roll dough out.
Preheat oven 250ºC. Place Pizza dough on a lined oven tray. Add desired toppings and bake for 10-15 minutes or until bases are crisp.