Seasonal cooking with Autumn figs!
Cooking with seasonal produce is at the core of what Dinner Twist believes in. As we sail through our first month of Autumn, many figs trees around the suburbs of Perth are blooming with fruit that is ripe for the picking! Whether you have a tree in your backyard or a kind neighbour who lets you raid theirs, here are 3 recipes showcasing figs.
French Toast with Caramelised Figs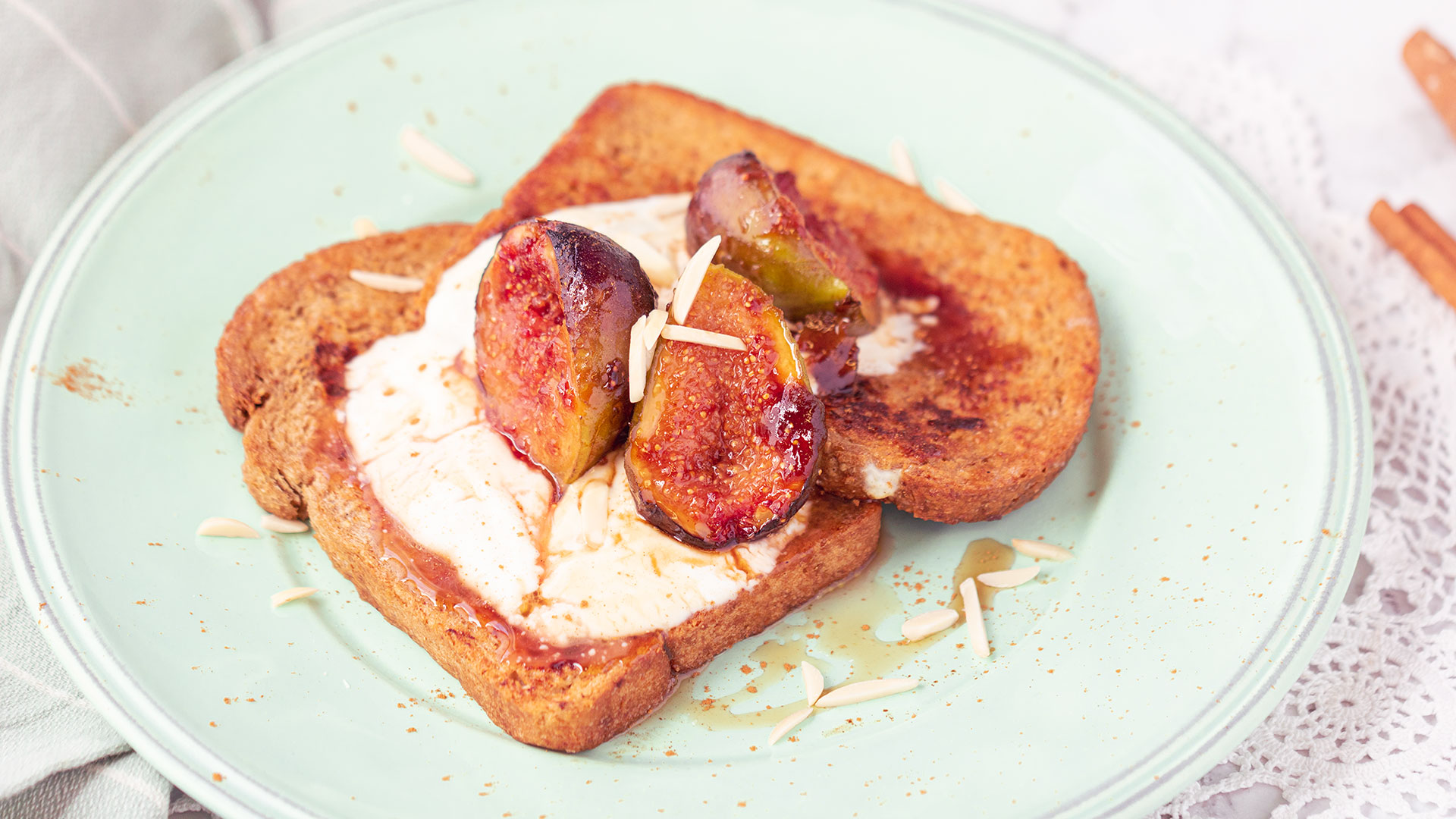 This french toast is the perfect way to use up staples around your home to make a delicious and impressive breakfast!
Ingredients, make 4 serves:
2 eggs
3/4 cup milk
1 tsp ground cinnamon
2 tsp brown sugar
1/2 loaf bread
For the caramel:
2 tbsp brown sugar
1 tbsp butter
8 figs
To serve:
Greek-style yoghurt (you could also use ricotta cheese or thickened or whipped cream)
nuts of choice, roughly chopped
Method:
In a bowl whisk together eggs, milk, cinnamon and sugar until well combined.

Heat a large frypan over medium-high heat with oil or butter. Dip single slices of bread into the egg mixture to coat, gently shake off any excess. Cook bread in pan, in batches, for 2 minutes each side or until golden. Remove to plates to serve.

Halve figs. Add sugar and butter to pan. Cook, stirring, for 2-3 minutes until sugar dissolves. Pour in 1/4 cup water, stir to combine and add figs, cut side down. Cook for a further 2 minutes.

To serve dollop yoghurt onto French toast, add figs and drizzle over caramel. Sprinkle over nuts.
We used a basics bundle, Lovin Body organic cinnamon powder and Brownes Greek-style natural yoghurt from the Dinner Twist Marketplace.
FRESH FIG AND PROSCIUTTO PIZZA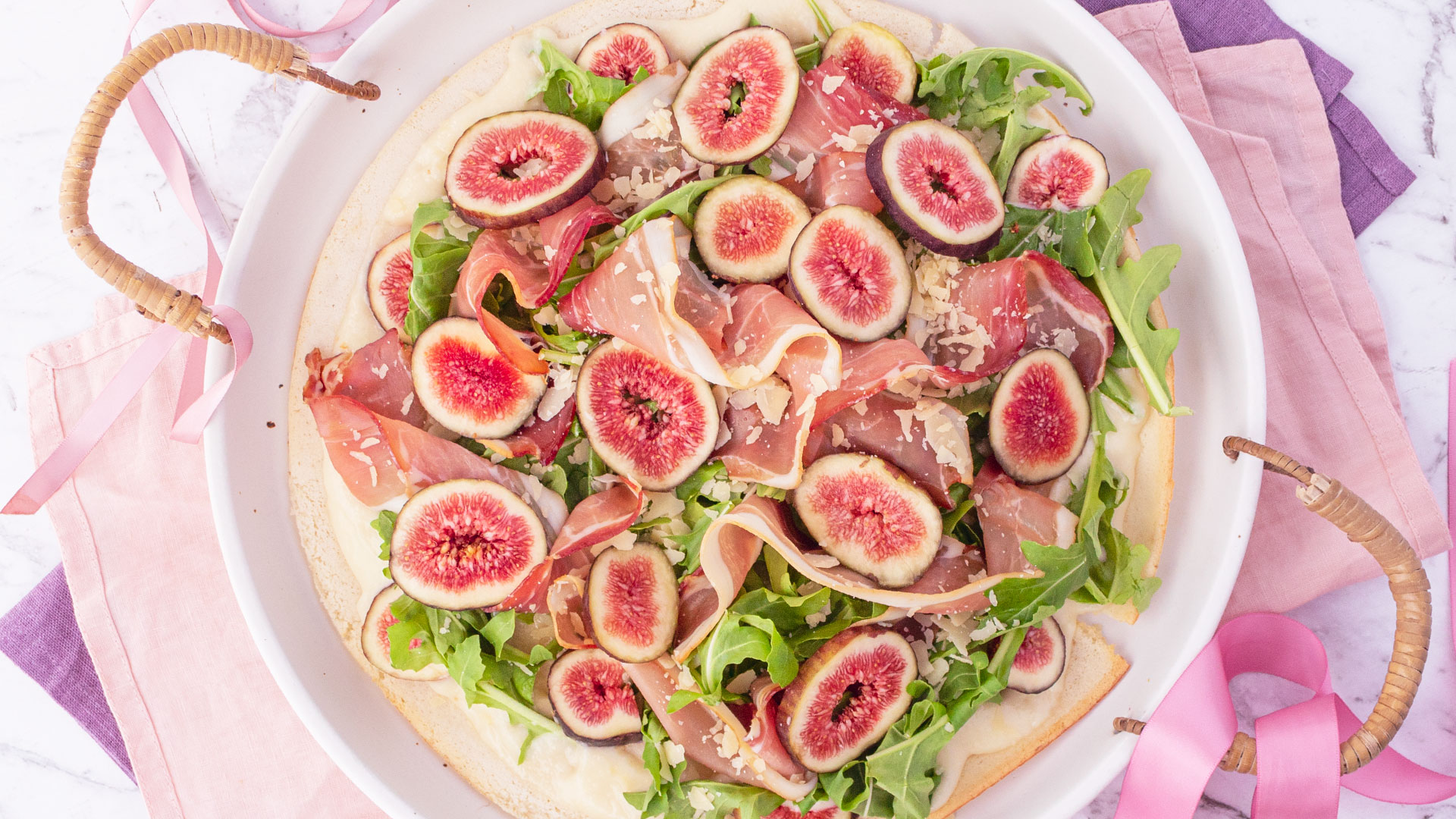 A simple and impressive pizza for when you've got guests coming over, or just looking for a new twist.
Ingredients, makes 1 pizza:
pizza base (or flatbread)
dip of choice (we used skordalia, you could use ricotta)
rocket leaves
figs (sliced)
prosciutto
shaved parmesan
Method:
Preheat oven. Warm pizza base on a lined oven tray according to packet instructions.
Evenly spread dip over pizza base to cover.
Top with rocket leaves, figs and prosciutto. Sprinkle over parmesan.
Want to make this at home? We used We used Gluten-Free Lab Pizza Bases and Pure Produce Skordalia from the Dinner Twist Marketplace.
FIG JAM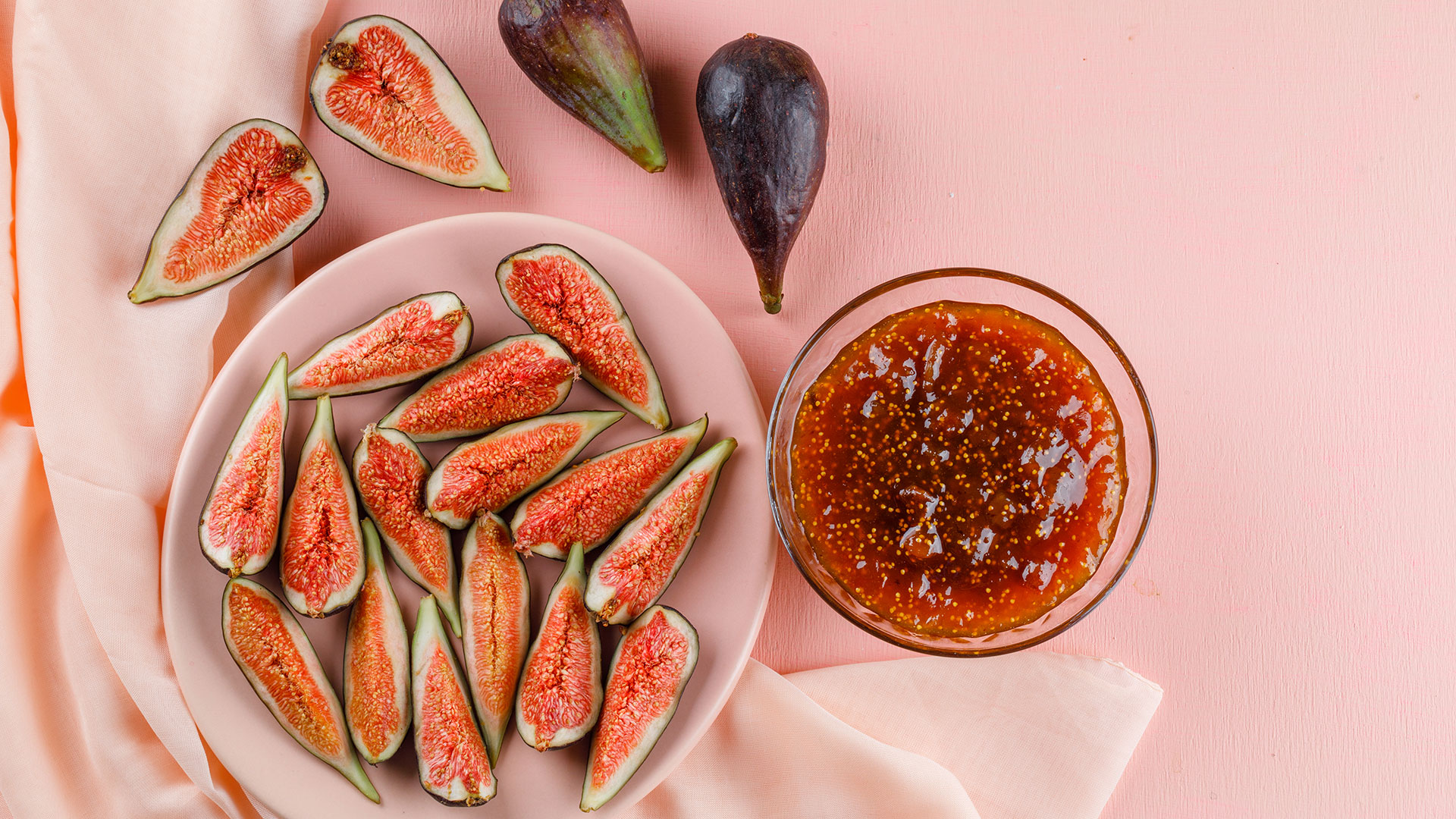 If you are fortunate enough to have access to an abundance of figs, be sure to make good use of them with this jam! You'll be enjoying your figs for months after the season has finished.
Ingredients:
1 lemon
500g figs
250g sugar
1 rosemary sprig
1 cinnamon quill
Method:
Peel lemon rind and cut into strips. Add strips to a saucepan along with juice from 1/2 lemon.

Add remaining ingredients to saucepan over low heat. Stir until sugar dissolves.

Increase heat to bring mixture to a boil, then reduce to lowest heat setting and cook, stirring regularly, for 40 minutes until mixture is thick and sticky.

Cool the jam slightly then transfer into sterilised jars and store for up to 3 months.