Soft, perfectly crumbly, mildly sweet, and easy to make. These lemon & poppyseed scones are perfect for Easter-time entertaining!
The poppyseeds and lemon are a match made in heaven, taking these easy-to-make scones to the next level.
Plus, the addition of wholemeal flour gives them a nice texture without making them dense.
They're easy to make and require minimal kneading.
You can serve them just with the sweet & sour lemon juice glaze, or add sour cream, whipped cream, lemon curd, or even butter.
Best enjoyed with a hot cup of tea and good company.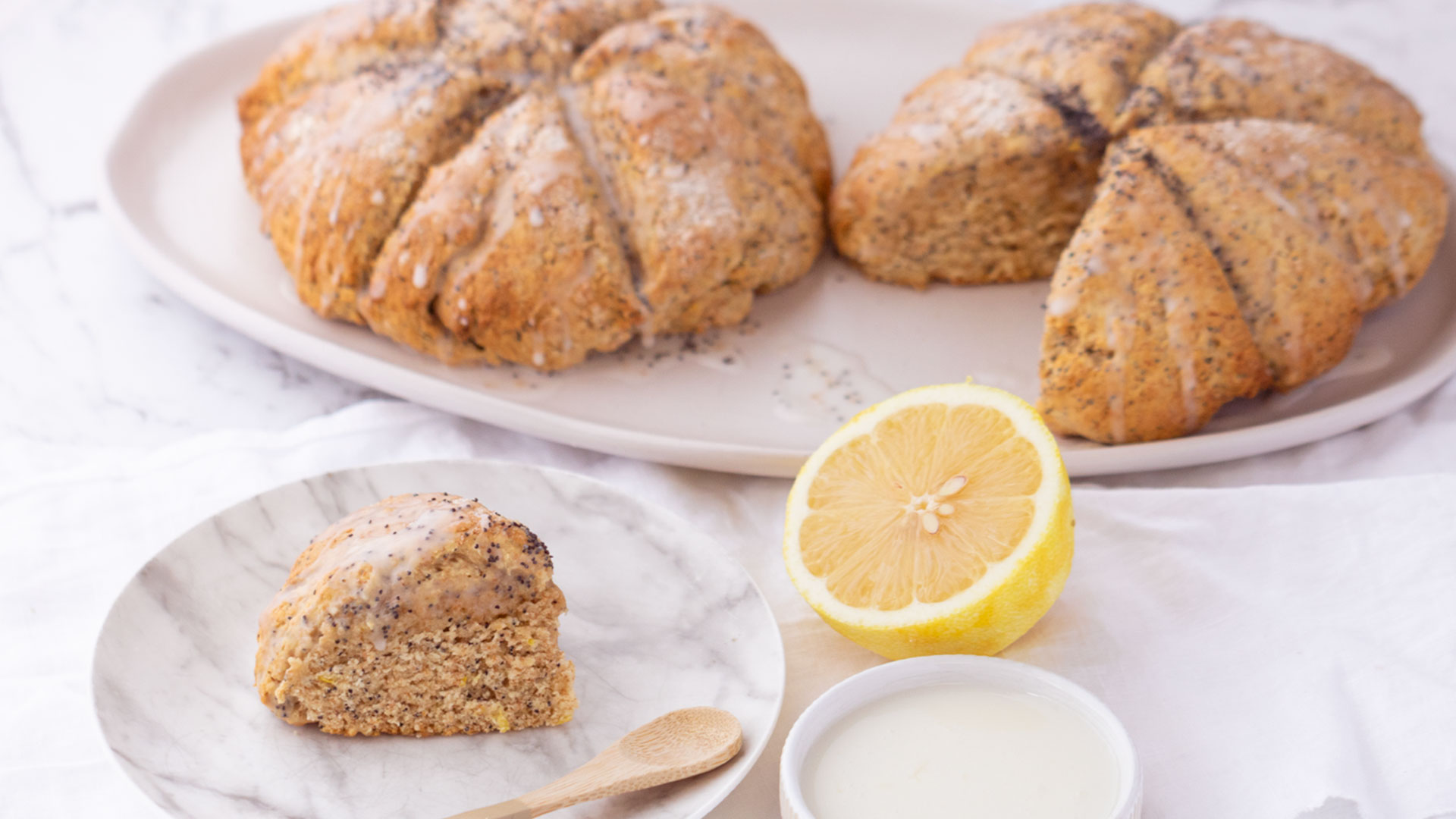 Makes 4 serves.
Ingredients:
1 1/2 cups all-purpose flour (plus 2-3 tablespoons for kneading)
1 1/2 cups wholemeal flour (we used spelt)
1 1/2 tablespoon baking powder
1/4 cup sugar or honey
1/2 teaspoon salt
70 grams cold unsalted soft butter, cut into small cubes
1 lemon
2 tablespoons poppy seeds
1 cup milk or cream
1 large egg
3/4 cup confectioner's sugar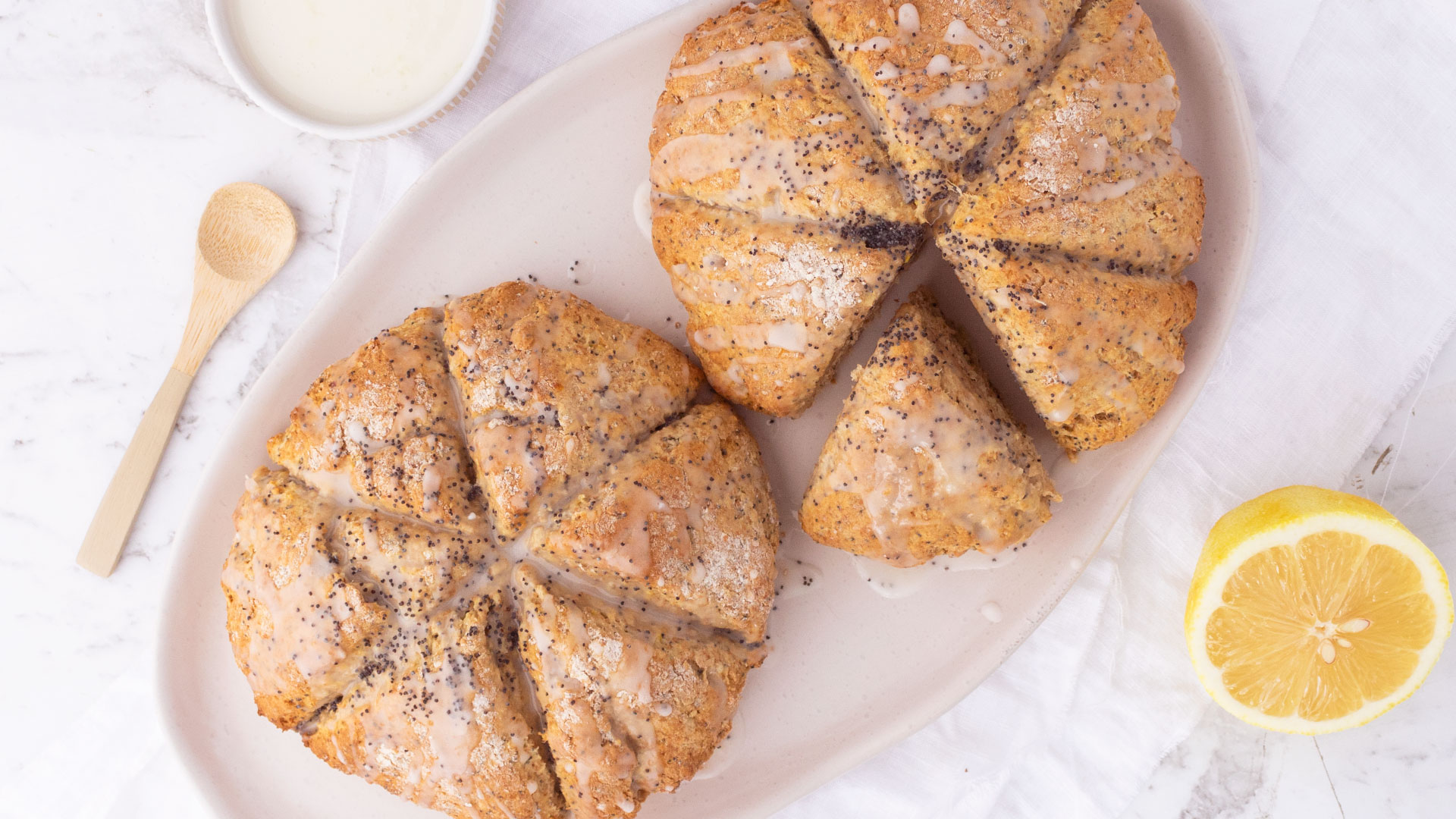 Method:
Preheat the oven to 200ºC.
In a large bowl, mix all-purpose flour, wholemeal spelt flour, baking powder and salt.
Use your fingers to rub the butter into the dry mix.
Add zest from lemon, poppyseeds, sugar/honey, egg and milk/cream. Use your hands to combine, but don't start kneading.
Add 2-3 tbsp flour onto a clean surface. Add the dough on top and knead briefly to combine — don't go for longer than necessary.
Divide into two batches. Transfer them to a lined baking tray and shape into large rounds. Cut each round into 6 wedges.
Bake for 15-20 minutes or until golden and baked through.
Once cool, combine 3/4 cup confectioner's sugar with 2 tbsp lemon juice. Drizzle over the scones. Sprinkle with a little extra poppyseeds if desired.
Serve as-is or with toppings of choice like lemon curd, whipped cream, sour cream or butter.