Whether you're making these from scratch or using leftover polenta from dinner, these crispy chips are a guaranteed hit!
They're fragrant thanks to the oregano, cheesy thanks to the parmesan, and super crunchy on the outside, yet soft on the inside.
Polenta chips are a great way to avoid wasting any leftover polenta from dinner. But that doesn't mean you can't make them from a fresh batch of polenta, either!
If you're not a fan of oregano, you can use thyme, rosemary, mixed Italian herbs, smoked paprika or garlic in its place.
Serve them as a side dish with dinner, or as an appetiser alongside pesto, yoghurt dip, or even hummus.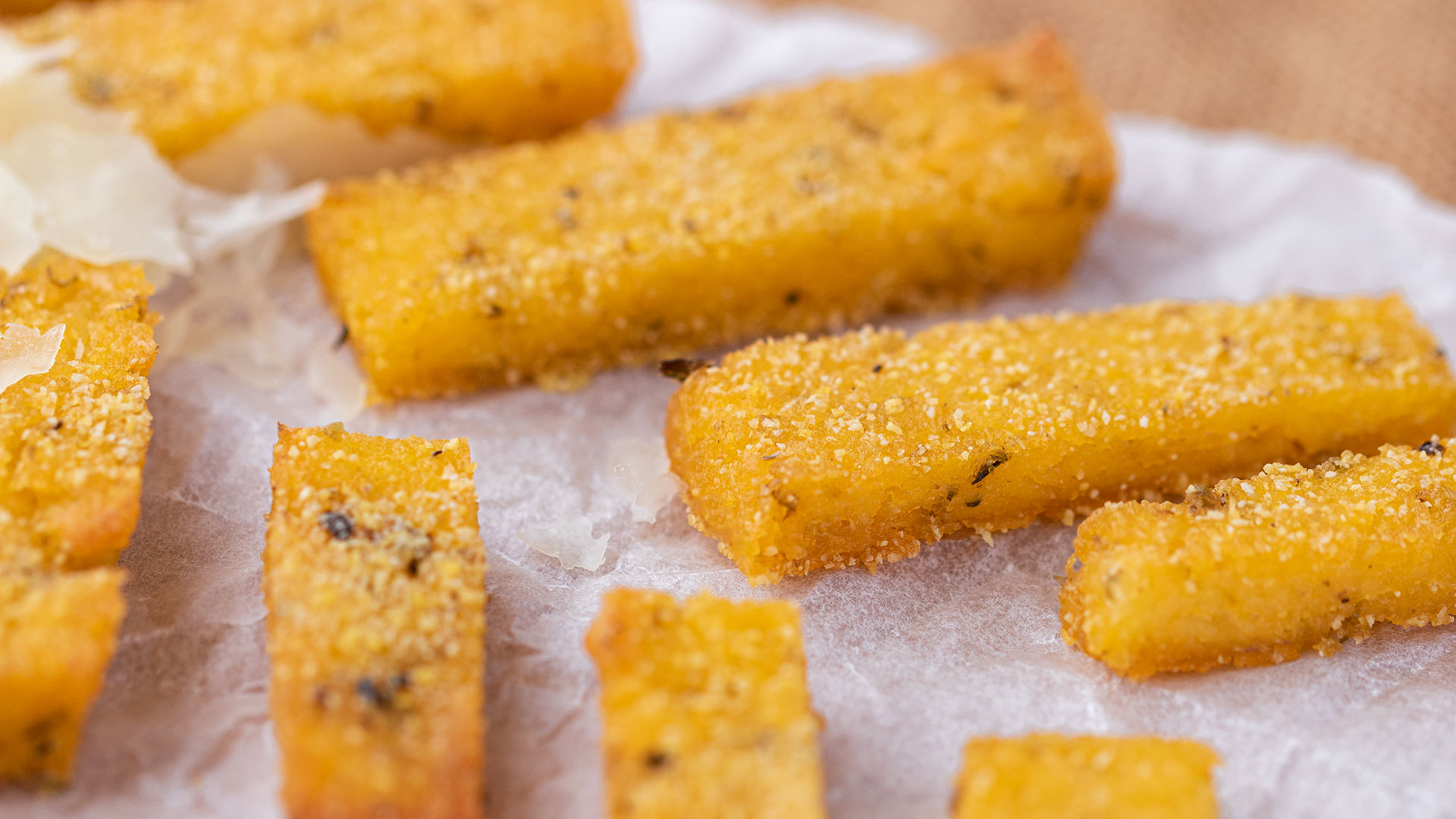 Makes 4 serves.
Ingredients:
400 ml water
1 stock cube (we used chicken, but others work well, too)
150 grams instant polenta (plus 1–2 tablespoons for dusting before baking)
50 g Parmesan cheese (plus extra to serve if desired)
1/2 tbsp dried oregano or another herb of choice
salt & pepper
1–2 tbsp olive oil for brushing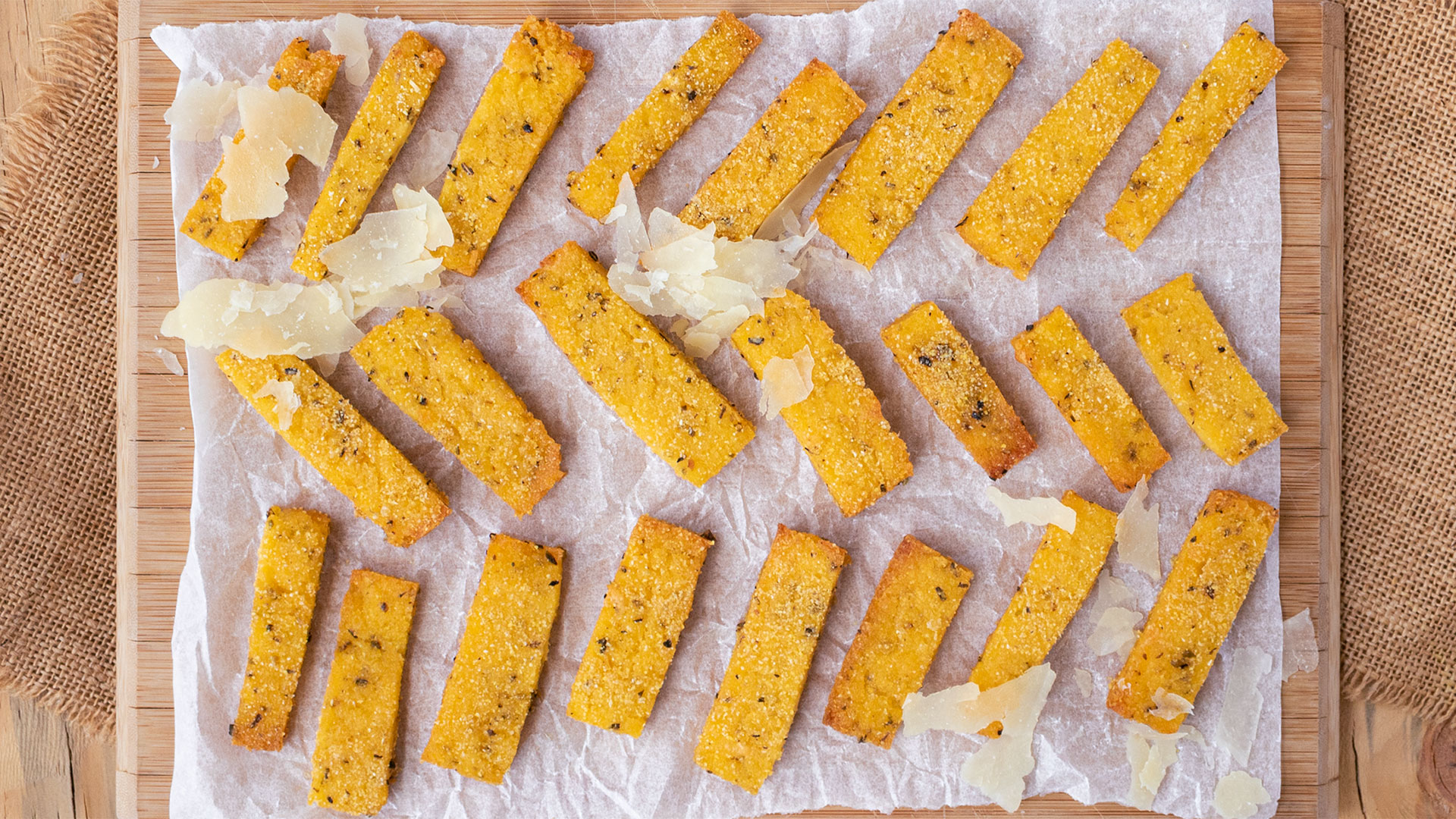 Method:
Bring water and stock cube to the boil in a small saucepan. Whisk in the polenta and keep whisking for 1–2 minutes over low heat until thickened.
Stir in Parmesan cheese and dried herb. Season with salt and pepper.
Spread in a lined or greased small oven dish in a layer of 0.5–1 cm thickness (to taste). Place in the fridge for about an hour, or the freezer for half an hour to set.
Turn the oven to 200ºC.
Remove polenta from fridge/freezer. Cut into chips and transfer to a lined oven tray. Arrange with space between each chip.
Brush with olive oil, sprinkle with uncooked polenta, and bake for 20–30 minutes, or until golden and crisp.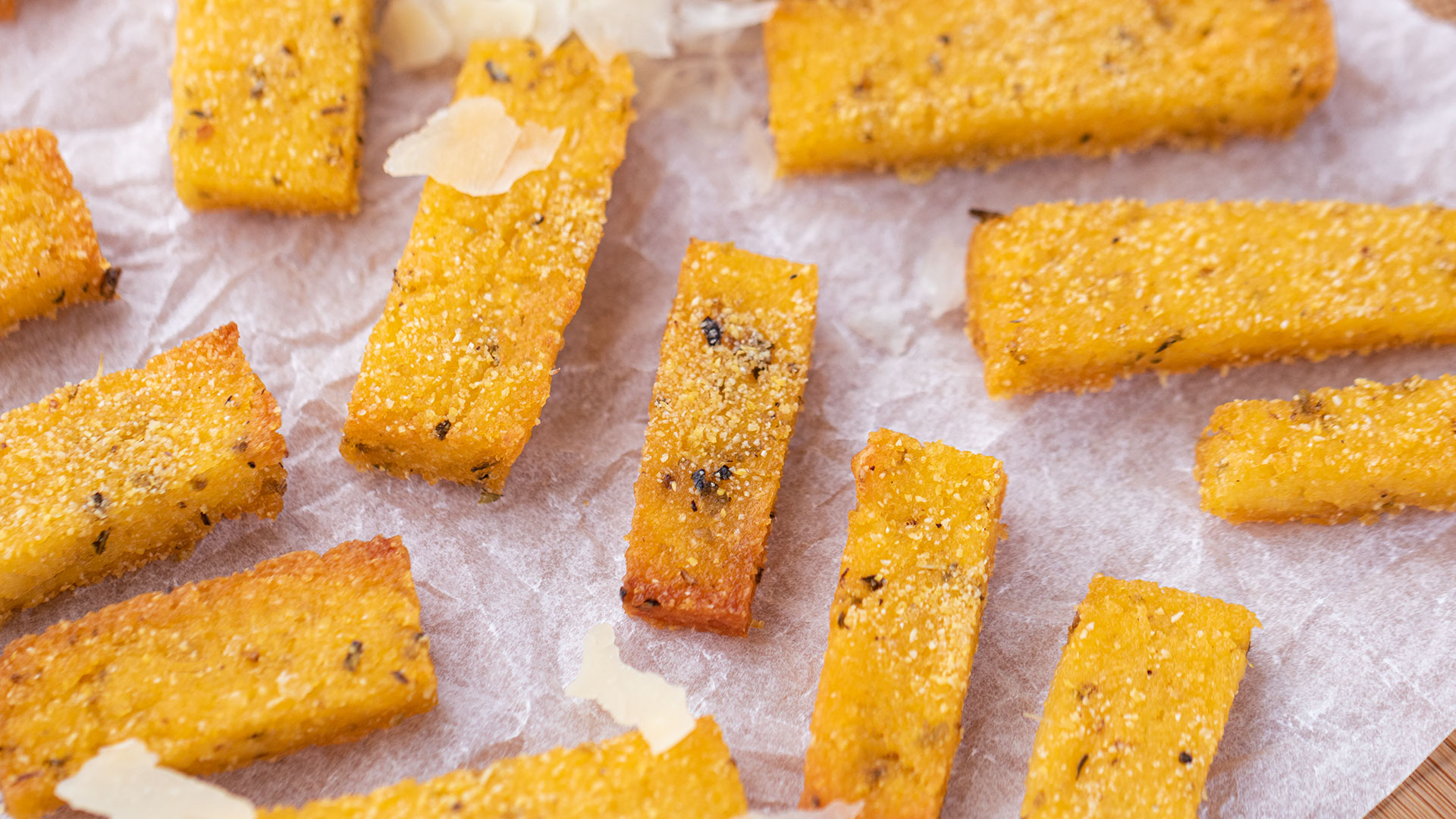 Want to make this at home? We used Squisinto instant polenta, Great Southern Groves olive oil, and organic dried herbs from Lovin Body from the Dinner Twist Marketplace.