Refreshing, sweet, savoury, and versatile — this salad ticks all the right boxes!
It's a fantastic side to grilled chicken and lamb. Plus, it's a beautiful addition to Easter lunch or dinners.
Here's how to make it!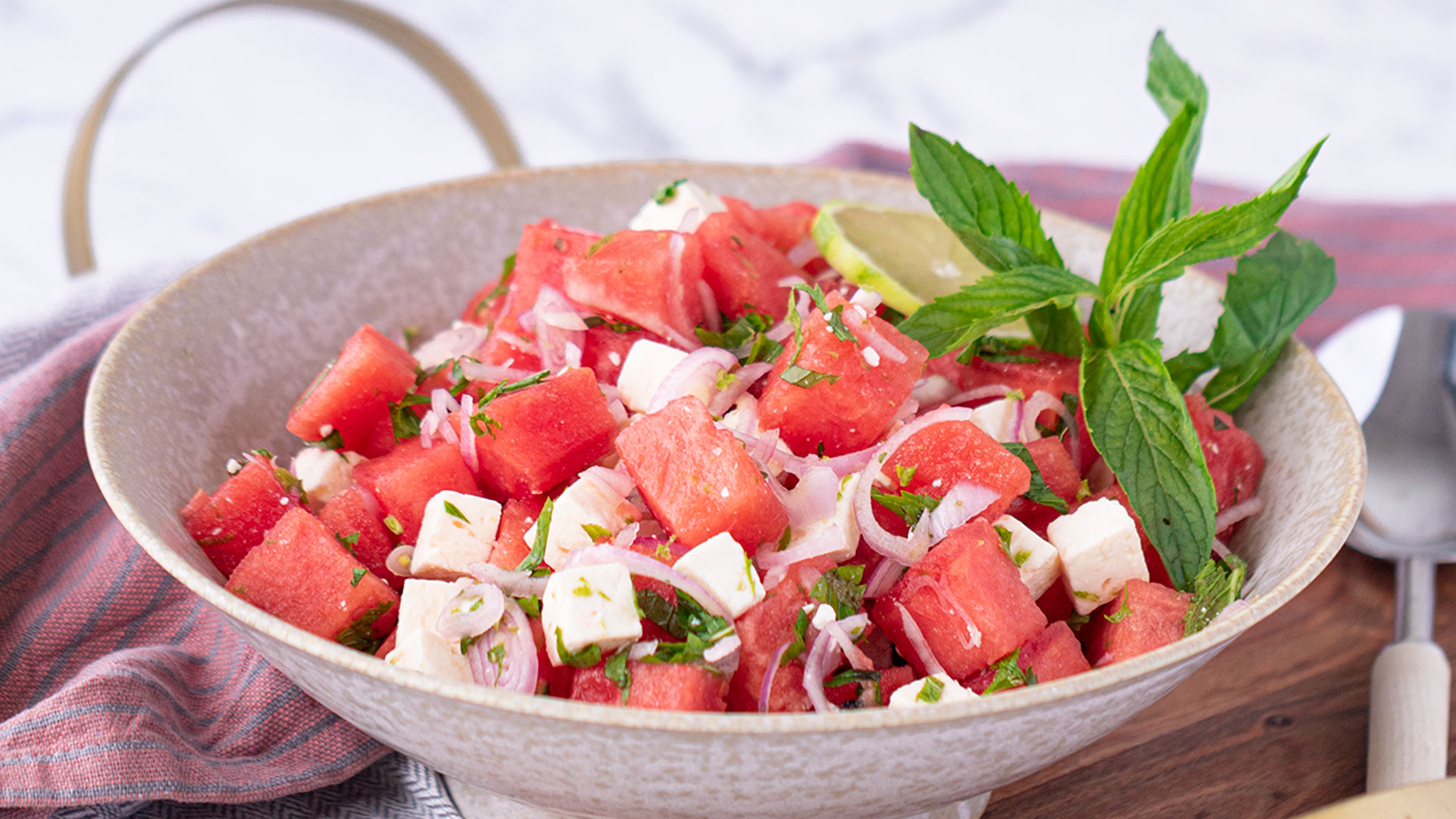 Serves 4.
Ingredients:
800g watermelon
1 lime
60g mint leaves
1 shallot
200g feta cheese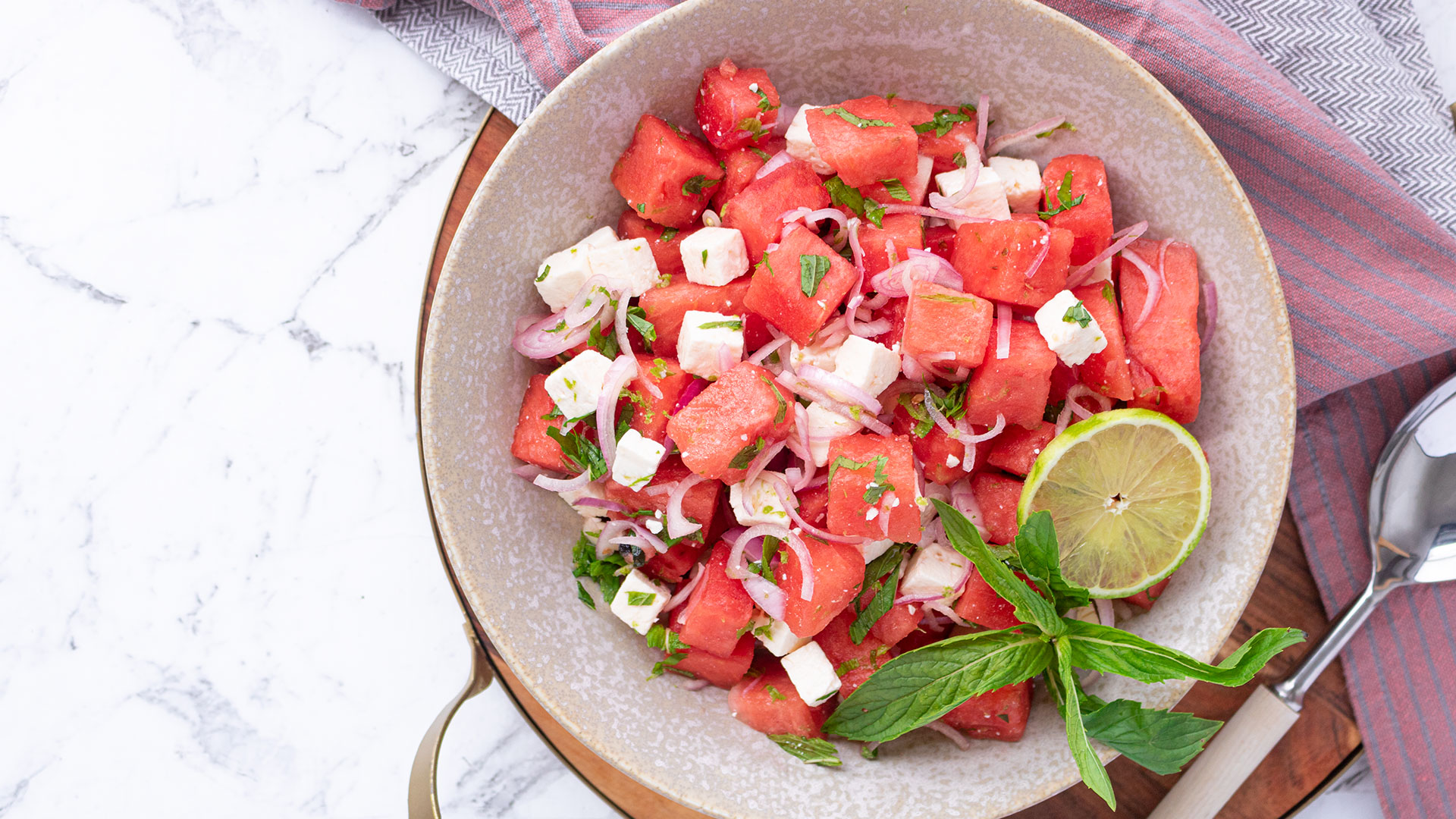 Method:
Remove watermelon flesh from skin and cut into 2cm cubes.
Finely grate lime zest and combine watermelon with lime zest and juice.
Pick and finely chop mint leaves, thinly slice shallot and dice feta cheese.
Gently toss with watermelon and season to taste with salt and pepper.