Trust me when I say these little guys are going to be your go-to snack from now on. They taste exactly like carrot cake, minus the high fat content and refined sugar. Not only are they delicious, they are SO simple to make, just grab your ingredients, blitz it all up and roll roll roll!
INGREDIENTS:
- 1 large carrot
- 5-6 medjool dates, pitted
- 1/3 cup pineapple pieces (drained or fresh)
- 1 cup rolled oats
- 1 tbsp nut butter of choice
- 1/3 cup sultanas
- 1/2 tsp ground cinnamon
- 1/4 tsp ground nutmeg
- 1/2 cup desiccated coconut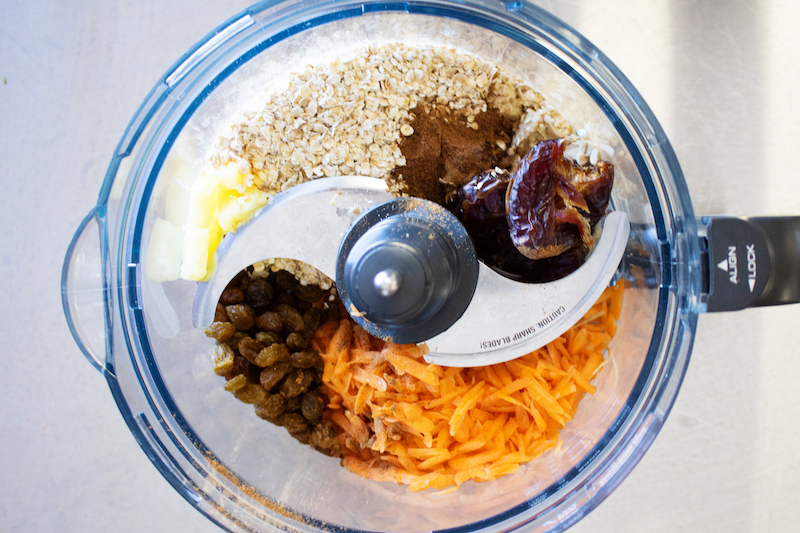 METHOD:
1. Add all ingredients (except coconut) into a food processor and blend until smooth and well combined.
2. Roll the mixture into balls then roll in coconut to coat. Store in an airtight container in the fridge and enjoy whenever you wish!

See, I wasn't kidding when I said it was that easy! Now start boiling that kettle and fluffing the cushions, it's time to sit back enjoy!