Warming, filling, wholesome… does it get any better?
This simple pumpkin soup is great for autumn and winter evenings.
It's served with homemade cheese scones — which are super easy to make!
But that's not all; the soup is also garnished with crispy, salty prosciutto.
In other words? We're pretty sure you're gonna come back for seconds.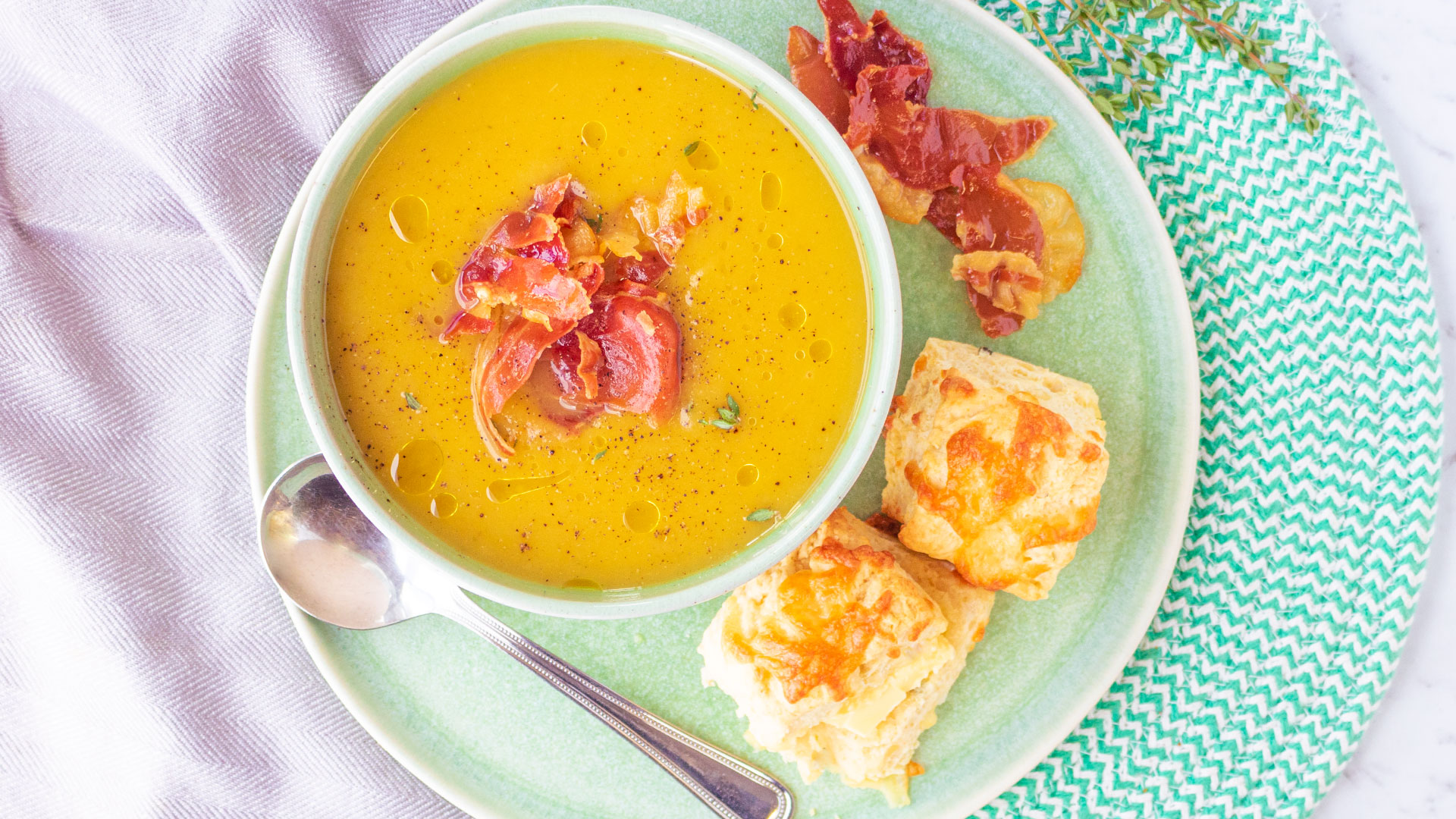 Serves 4.
Ingredients:
1 butternut pumpkin
4-5 spring onions (or 1 red/brown onion)
2 celery sticks
2 medium potatoes
1 stock cube
350g self-raising flour
10g fresh thyme
100g shredded cheese
100g prosciutto
3 tsp ground cumin (chilli, coriander, garam masala, smoked paprika, cayenne or garlic work well, too!)
200ml milk
oil/butter for cooking
salt and pepper


Method:
Set oven to 220ºC. Heat a large saucepan with 1 tbsp oil over medium-high heat. Chop spring onions and celery, adding to pan as you go. Cook for 2-3 minutes, then add 3 tsp cumin.

Peel and chop pumpkin and potatoes, adding to pan as you go with stock cube and 1 L water. Bring to the boil and simmer, covered, for 15 minutes or until pumpkin is soft.

Combine flour, half the thyme leaves, 1/2 tsp salt and 50g cheese in a bowl. Make a well in the centre and mix in 200 ml milk and 2 tbsp oil/butter to make a soft dough. Knead gently and form into 12 scones. Place on a lined oven tray, sprinkle with remaining cheese, and bake for 10-15 minutes.



Spread prosciutto on another lined oven tray, cook on the top shelf in the oven for 5 minutes, or until crispy.

Using a stick mixer, blend soup until smooth. Add a little extra water (or milk/cream) if too thick. Season with salt and pepper.

Serve soup in bowls, top with prosciutto and remaining thyme leaves. Serve scones on the side with butter.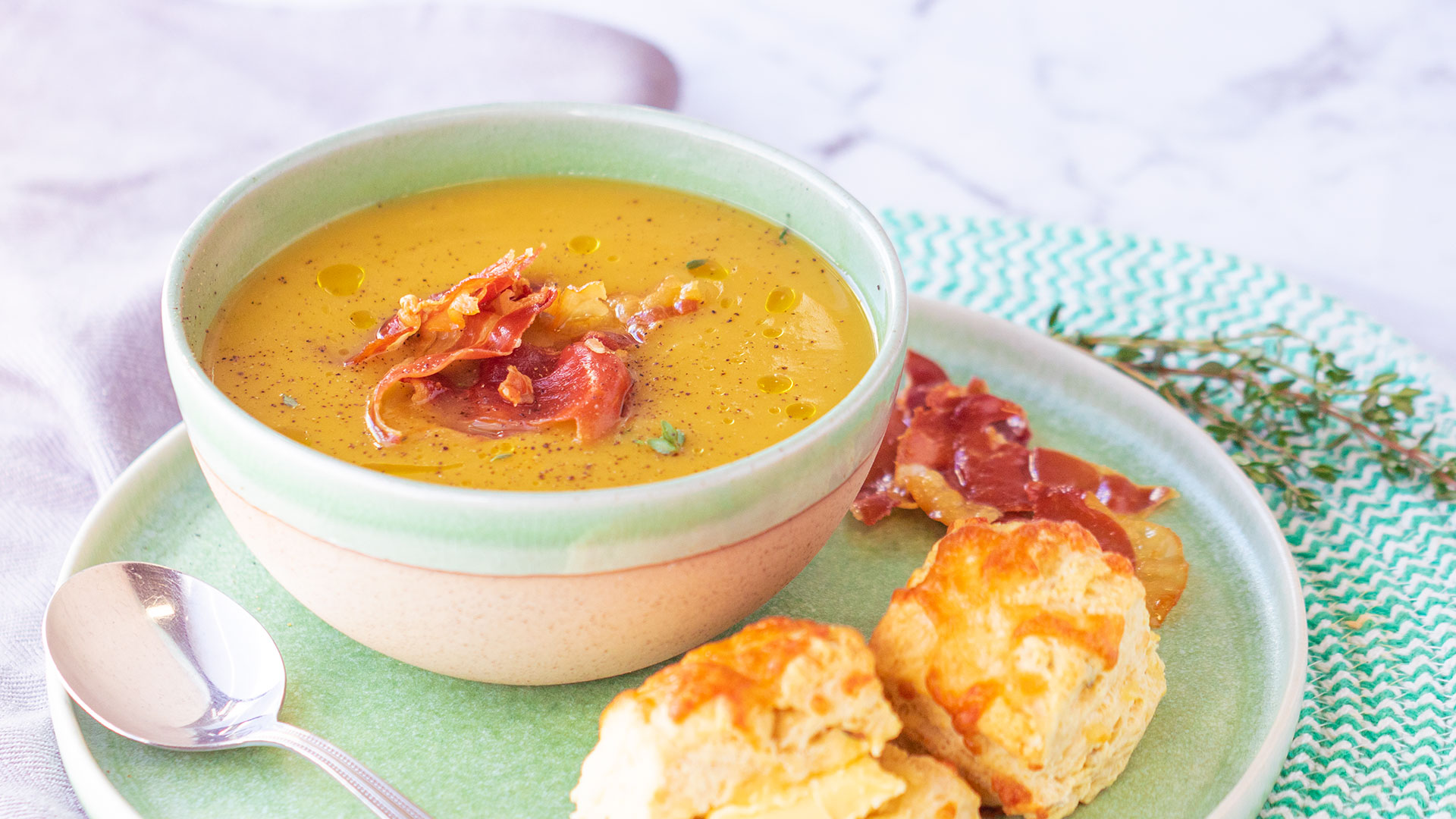 Want to make this at home? We used butternut pumpkin, Murray River salt and The Butter People butter from the Dinner Twist Marketplace.