Labneh is a creamy, slightly tangy cheese with many sweet and savoury uses.
We often whip up a portion of this spreadable delight whenever we end up with too much Greek yoghurt.
It can be topped with anything you'd like and used for an impressive homemade labneh platter. Or, simply stir in flavours of choice (like garlic, chives, or chilli) and use as a spread in sandwiches, pitas, wraps and the like!
The work involved is minimal. In fact, the hardest part is simply waiting 24 hours while the cheese is draining.
All you need is full-fat, natural Greek yoghurt, a strainer, a clean cloth (cheesecloth, kitchen towel or similar), a bowl, a pinch of salt, and a little patience.
Now let's get cooking!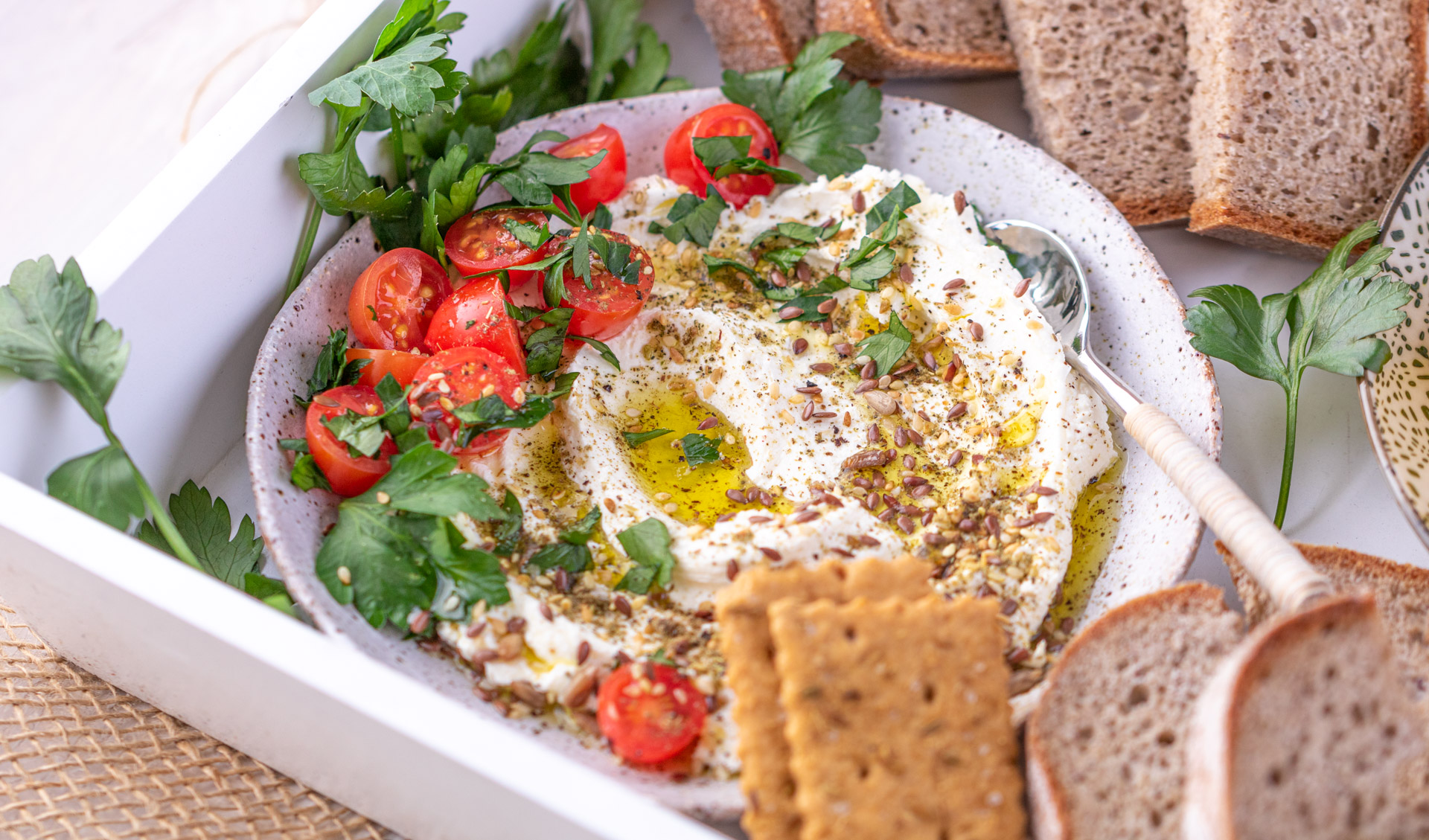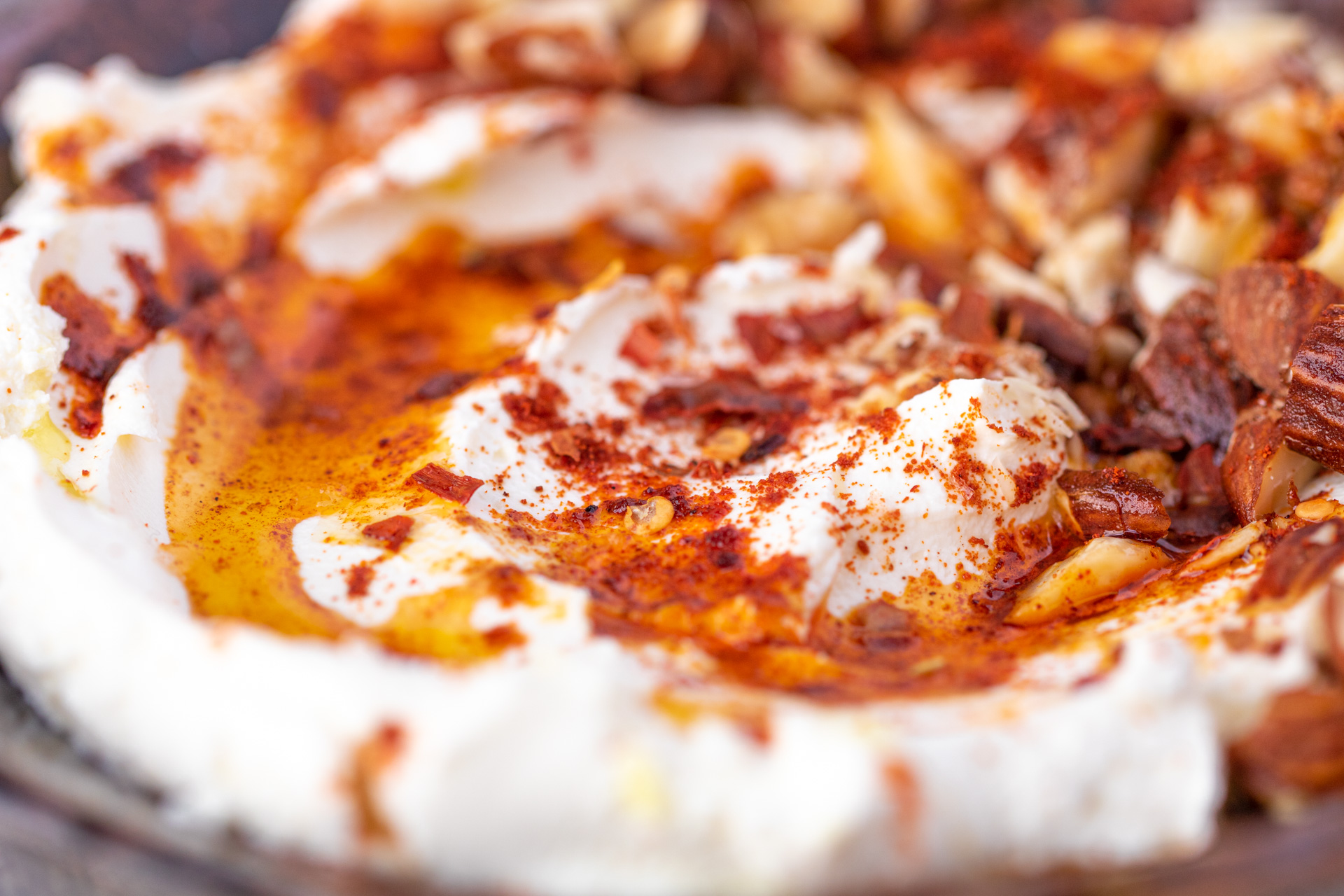 Makes around 600g labneh.
Ingredients:
1kg full-fat Greek yoghurt
Pinch of salt
Topping suggestions:
Fresh thyme, lemon zest, lemon juice, olive oil.
Chilli flakes, smoked paprika, smoked & salted almonds, chilli oil.
Za'atar, cherry tomatoes, fresh parsley, olive oil.
Diced apple, ground cinnamon, apple & cinnamon jam.

Method:
Mix Greek yoghurt with a pinch of salt (we only used 1/2 tsp to keep the cheese neutral enough to use for sweet toppings. You can add a bit more if desired.)
Place a clean cloth or towel in a strainer placed over a deep bowl.
Place Greek yoghurt into the cloth in the strainer. Fold over the cloth to cover.
Optional: add something heavy on top to speed up the draining process.
Place in your fridge and wait for 24 hours until the cheese is thick and spreadable. (You can wait for up to 48 hours if you prefer the cheese even firmer).
Spread onto plates and add toppings of choice. Alternatively, shape into balls and store in oil in your fridge.