Less waste, more candy! Use leftover orange peels to make a sweet treat.
All you need is three ingredients: orange peels, sugar, and water. Easy!
These candied orange peels are chewy, sweet, and citrusy. Plus, when making them, you end up with a thick orange syrup, great for drinks and desserts!
There are countless ways to enjoy them. Here are some of our favourites:
Chopped and sprinkled onto homebaked pound cake
Chopped and used in sweet scones
On crackers with cheese
On homemade chocolate treats
In brownies (or blondies)
In almond biscotti
Diced and added onto yoghurt or oatmeal
In homemade trail mix
Curious to try it out? Here's how!
Ingredients, 1 large jar:
Cleaned peels from 3 oranges
1 cup sugar (plus more for rolling)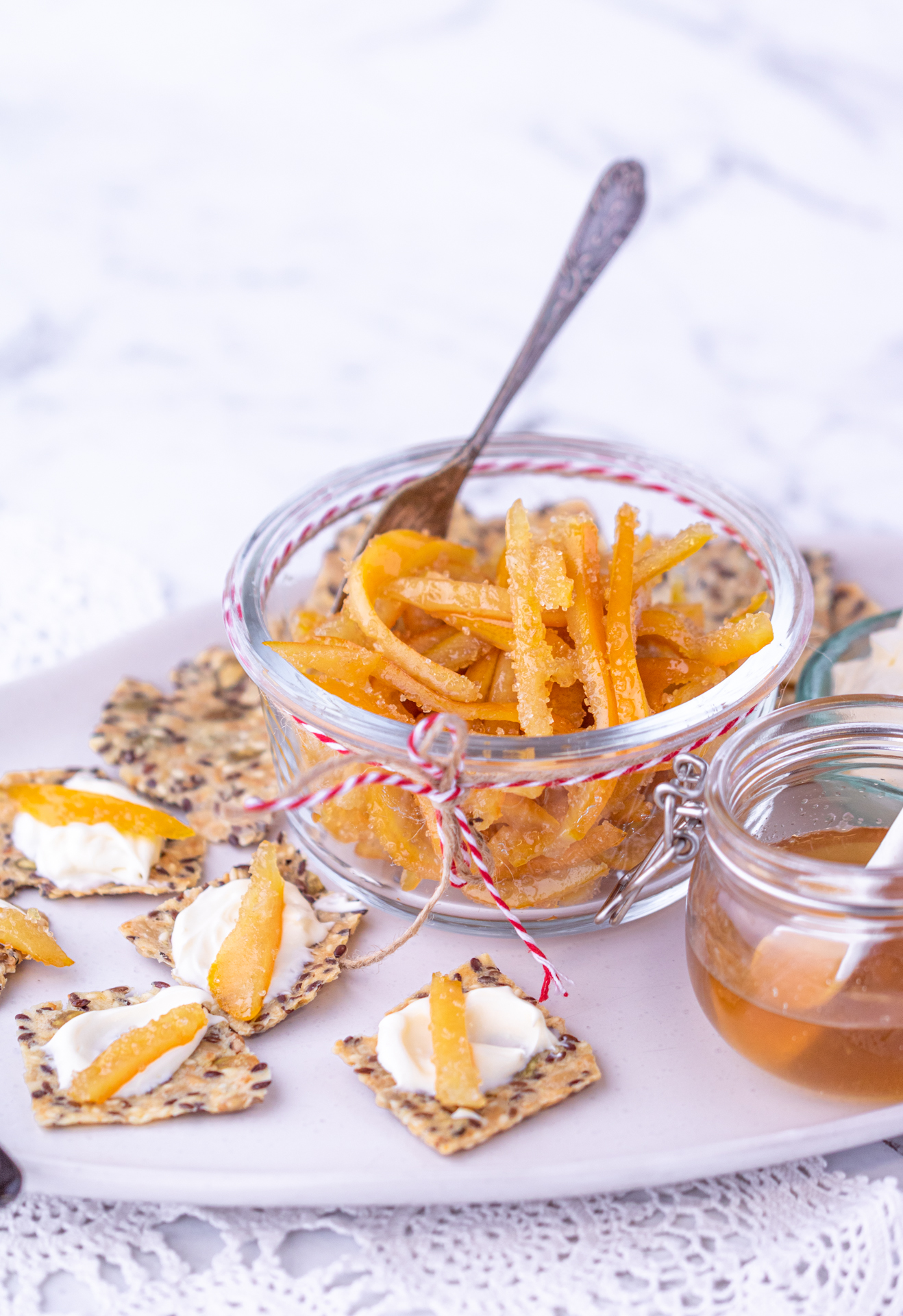 Method:
Thinly slice orange peels.
Cover with water in a saucepan. Bring to the boil and cook for 5 minutes. Drain and rinse.
Return peels to the saucepan, along with 2 cups water and 1 cup sugar. Simmer over low heat for 30-35 minutes, or until they look slightly translucent and soft. The syrup will have thickened, too.
Remove using tongs or a slotted spoon and leave to dry and cool on a clean oven rack for at least a couple of hours. (Reserve the leftover orange syrup to enjoy later with cheese or yoghurt!)
Toss the orange peels with sugar.
Store in an airtight container in your fridge for up to a few weeks.