A simple, vegan and GF lunch bundle from the Marketplace!
This
Marketplace bundle
features organic, vegan, gluten-free and egg-free omelettes from Ceres Organics, a rich roasted eggplant & capsicum dip from The Olive Branch, as well as fresh cherry tomatoes, corn cobs and avocados.
In other words? These eggless omelettes pack a punch when it comes to health-promoting vitamins, minerals, and fibre.
So order this bundle with your next delivery and get cooking!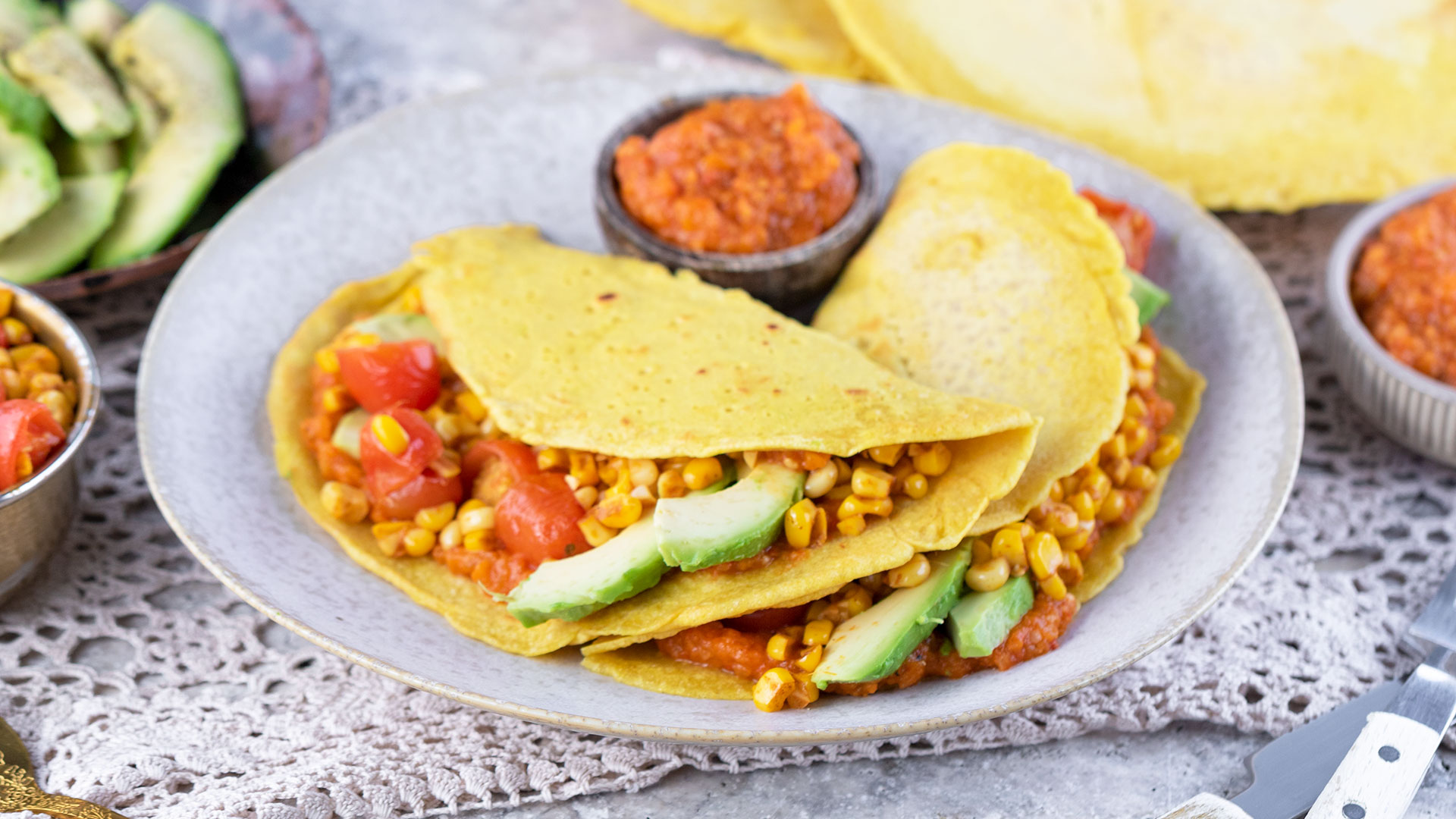 Serves 3-4.
Ingredients from the bundle:

1 packet organic, vegan & GF omelette mix (Ceres Organics)
200g cherry tomatoes
2 seasonal avocados (typically hass or shepard)
2 corn cobs
2 tub roasted capsicum & eggplant dip (The Olive Branch)
Ingredients from your pantry:
Oil for cooking
1 tsp ground spice (like cumin, smoked paprika, coriander, turmeric, garlic, mixed Italian herbs or garam masala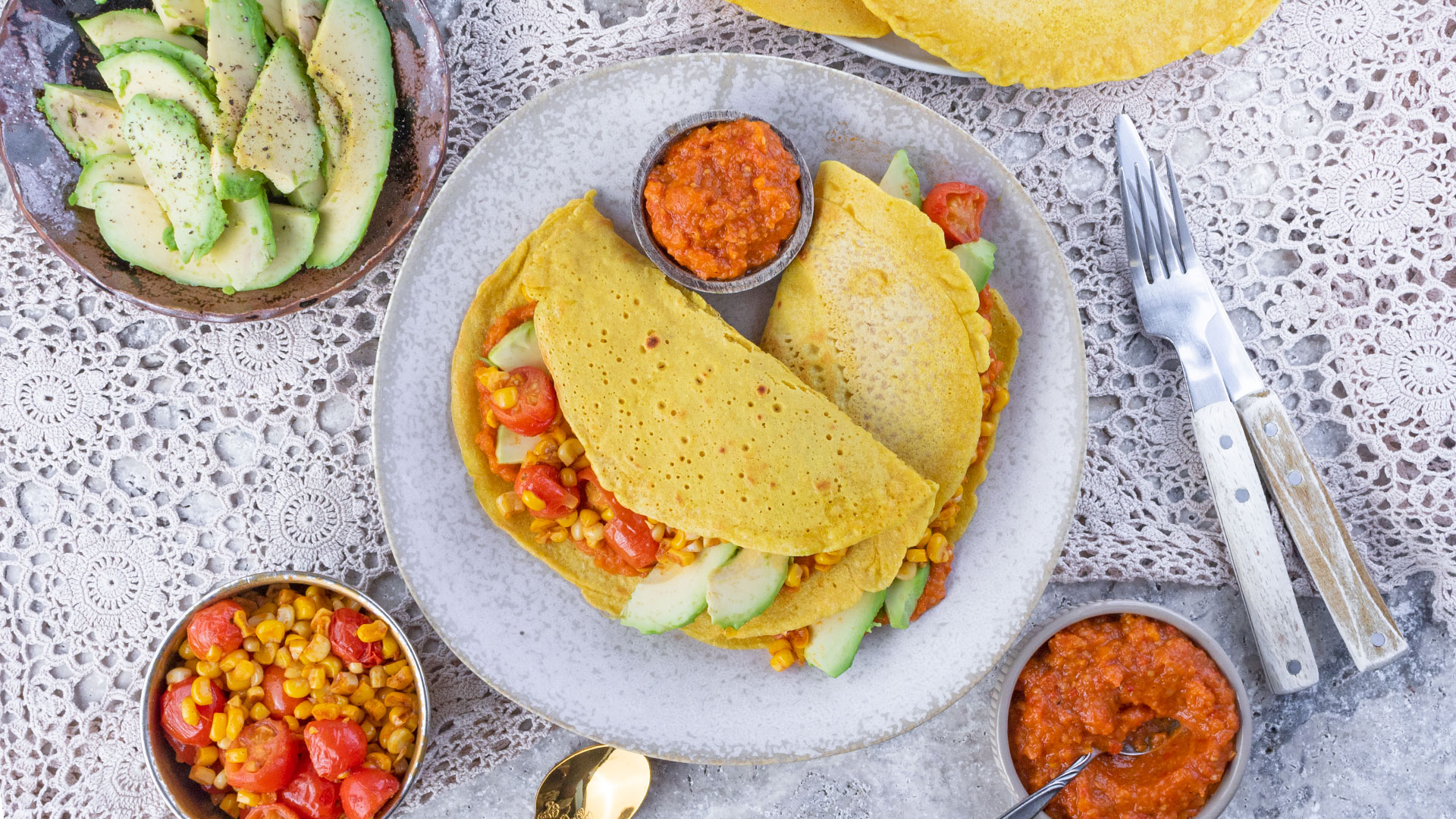 Method:
Mix the omelette powder with 1 2/3 cups (400 grams) water.
Heat a frypan with oil over medium-high heat. Cook 1/3 cups of omelette batter at a time for 3-4 minutes each side or until cooked through and slightly golden.
Heat another frypan with oil over medium-high heat. Halve cherry tomatoes and remove kernels from corn cobs. Add to frypan with a pinch of salt and 1 tsp spice of choice (we used cumin). Cook for 5-6 minutes or until warmed through.
Slice avocados (or mash to make guacamole).
Assemble omelettes with corn & tomato filling, capsicum & eggplant dip, and avocado.
Serve and enjoy!