Crispy golden cornflake chicken assembled in wholemeal baguettes with slaw, avocado and served with corn cobs. A quick mid-week meal or take on a yummy weekend picnic!
Ingredients:
1/2 baby wombok cabbage
1 green apple
2 corn cobs
100g cornflakes
1 egg
600g chicken schnitzels
1 avocado
4 wholemeal baguettes
From your pantry:
oil, salt, pepper, mayonnaise, white wine vinegar, sweet chilli sauce, ground paprika
To make this recipe Vegetarian substitute chicken for cauliflower florets or thickly sliced zucchini.
Method: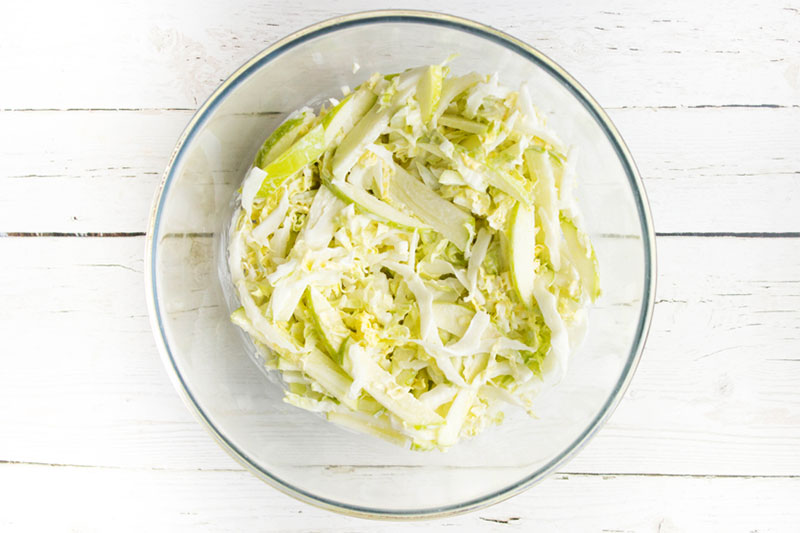 1.
Thinly slice wombok and apple. Toss in a bowl with 2 tbsp mayonnaise, 1 tbsp vinegar, salt and pepper to taste.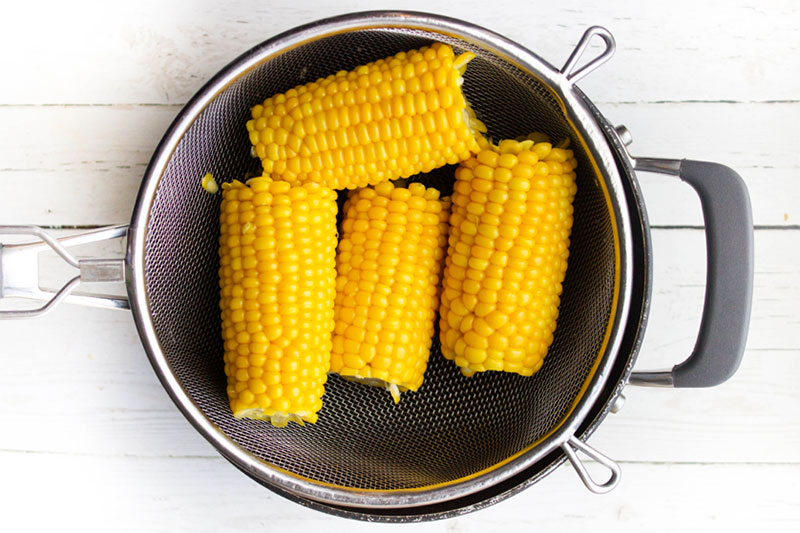 2.
Remove silks and husks from corn cobs. Slice to desired size, place in a saucepan and cover with water. Bring to the boil over medium heat, drain.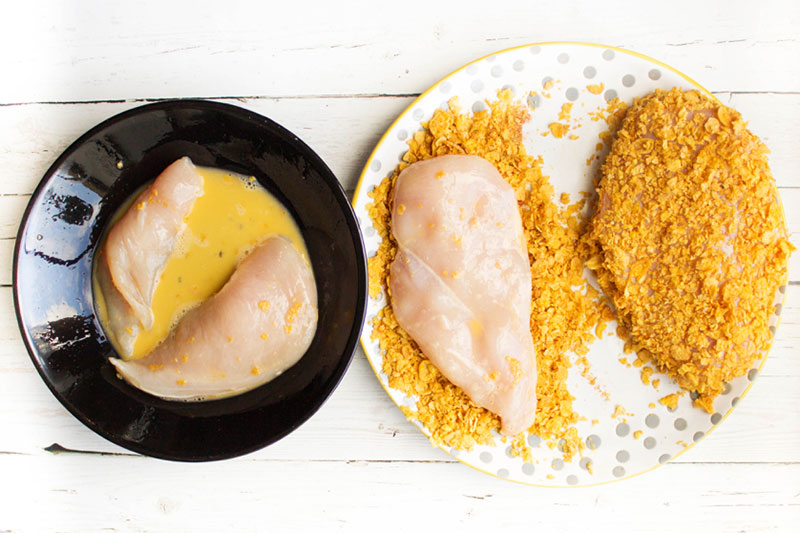 3.
Crush cornflakes and place on a plate or a piece of baking paper, season with 1 tsp paprika, salt and pepper. Beat 1 egg. Dip chicken schnitzels into egg wash then press into cornflake crumbs to coat.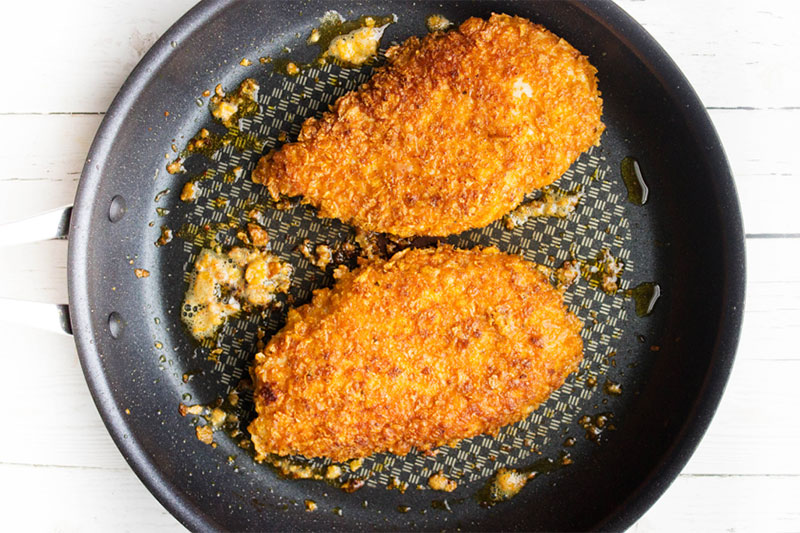 4.
Heat a large frypan over medium heat with 1-2 tbsp oil. Cook chicken for 3-4 minutes on each side, or until cooked through. Place on a chopping board and slice when cool enough to handle.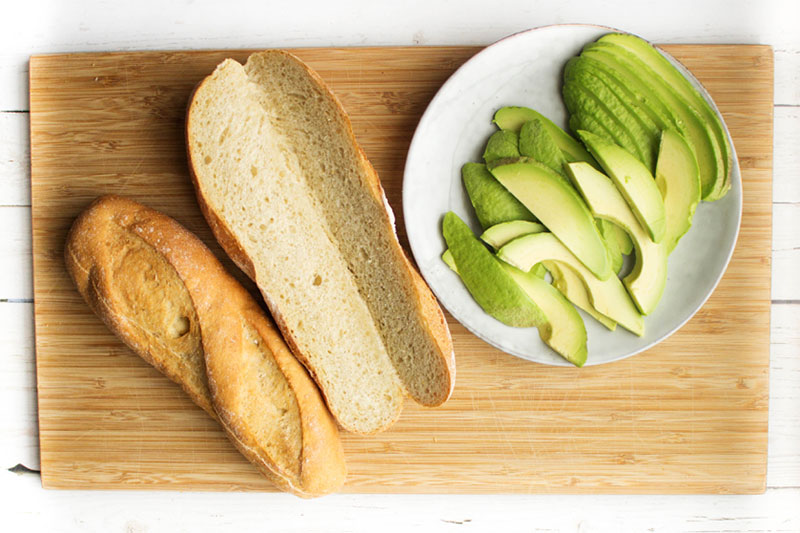 5.
Slice avocado and slice baguettes lengthways to open.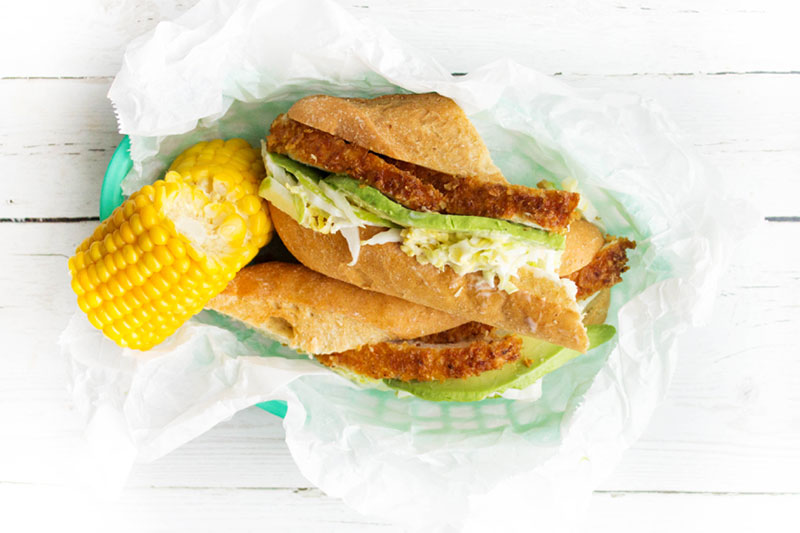 6.
Assemble Po Boys at the table with crispy chicken, slaw and avocado. Serve with corn cobs and drizzle with sweet chilli sauce (optional).