Sweet, salty and very moorish fresh rice paper rolls with roasted sweet potato, cucumber, capsicum and coriander served with a sesame dipping sauce.
Ingredients:
2 medium sweet potatoes (500g)
2 garlic cloves
1 lebanese cucumber
1 yellow capsicum
1 bunch (60g) coriander
200g shredded red cabbage
35g sesame seeds
1 packet rice paper sheets
From your pantry:
soy sauce (or tamari), sesame oil, red wine vinegar, brown sugar
This recipe is Gluten-free and plant-based.
Method: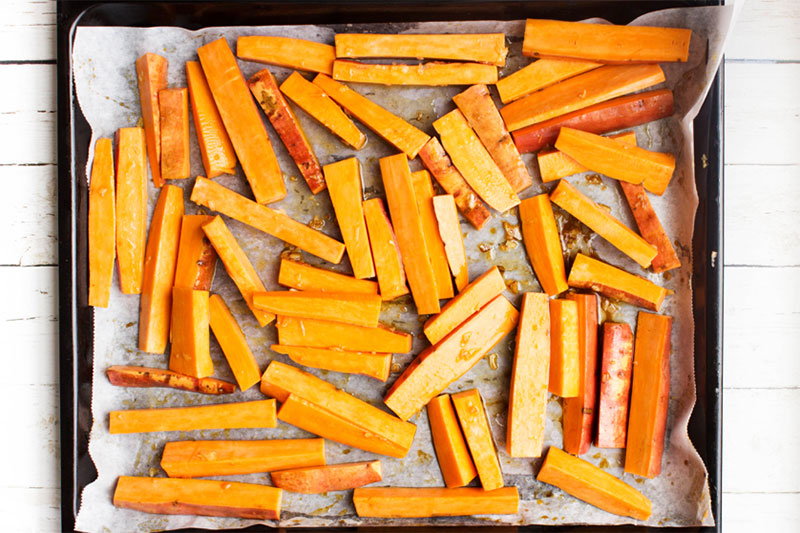 1.
Set oven to 220ºC. Cut sweet potatoes into chips. Toss with 2 crushed garlic cloves, 1 tbsp sesame oil and 1 tbsp soy sauce on a lined oven tray. Roast for 20 minutes, or until golden.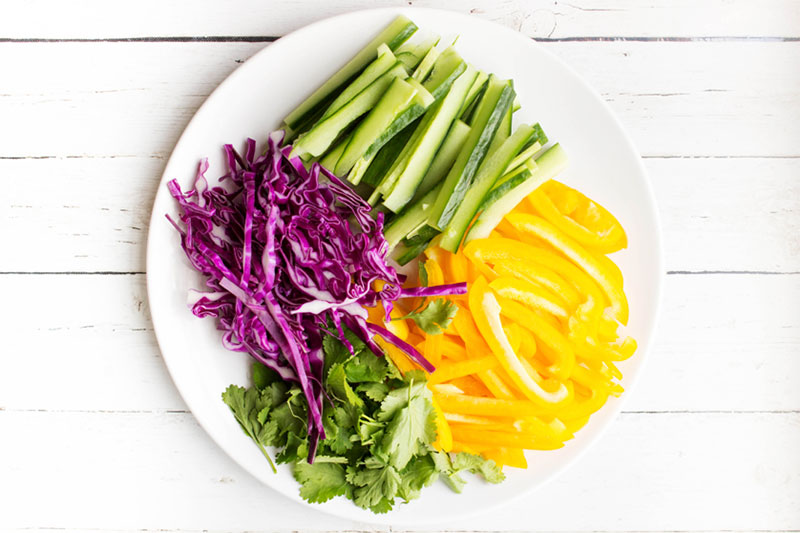 2.
Cut cucumber into matchsticks, slice capsicum and pick apart coriander stems. Set aside with cabbage on a large serving plate.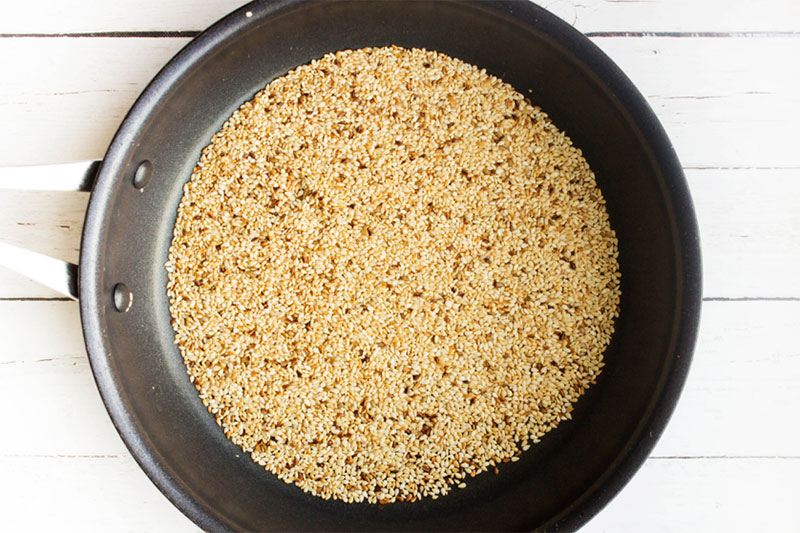 3.
Toast sesame seeds in a pan over medium-high heat for 1-2 minutes, or until golden.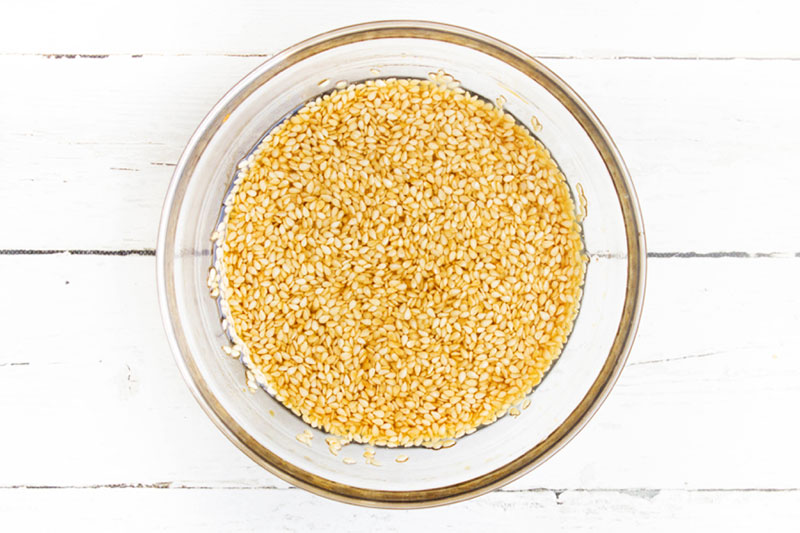 4.
Combine 1 tbsp sugar, 3 tbsp soy sauce, 1 tbsp vinegar, 1 tbsp sesame oil and toasted sesame seeds in a small bowl. Stir until sugar dissolves.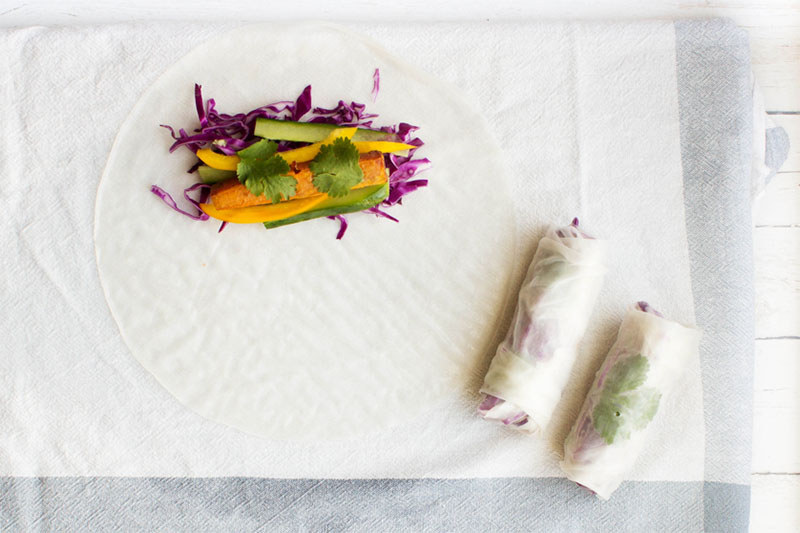 5.
Place a clean tea towel and shallow dish of water on the table. Soak one sheet of rice paper in water for 5 seconds. Place on towel, leave until soft. Place fillings and sweet potato in the centre of the round. Fold in ends and roll to wrap firmly. Repeat with remaining.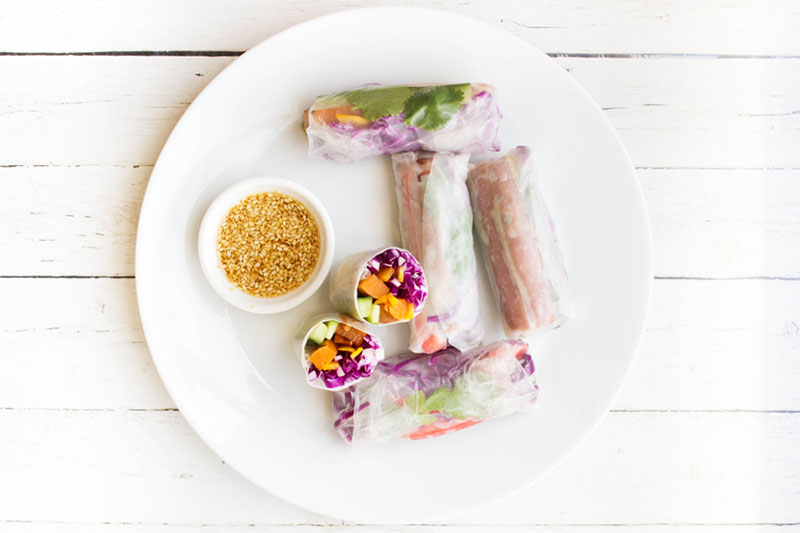 6.
Serve sweet potato rolls with sesame dipping sauce.