This dairy free coconut ice cream is creamy, luxurious and guilt free! The best part - all you need is a blender.
Re-use the base recipe and try all different flavours. You can add chocolate chips, berries, or swirl through salted caramel instead. Best served on a hot day, either in a cone or with your favourite toppings.
Ingredients:
2 cups unsalted cashews, soaked
100g medjool dates, pitted
400ml coconut milk
1 tbsp coconut oil
2 tbsp strawberry jam
2 tbsp peanut butter
Note: you will need to pre-soak the cashews overnight or for at least 4 hours to make this ice cream.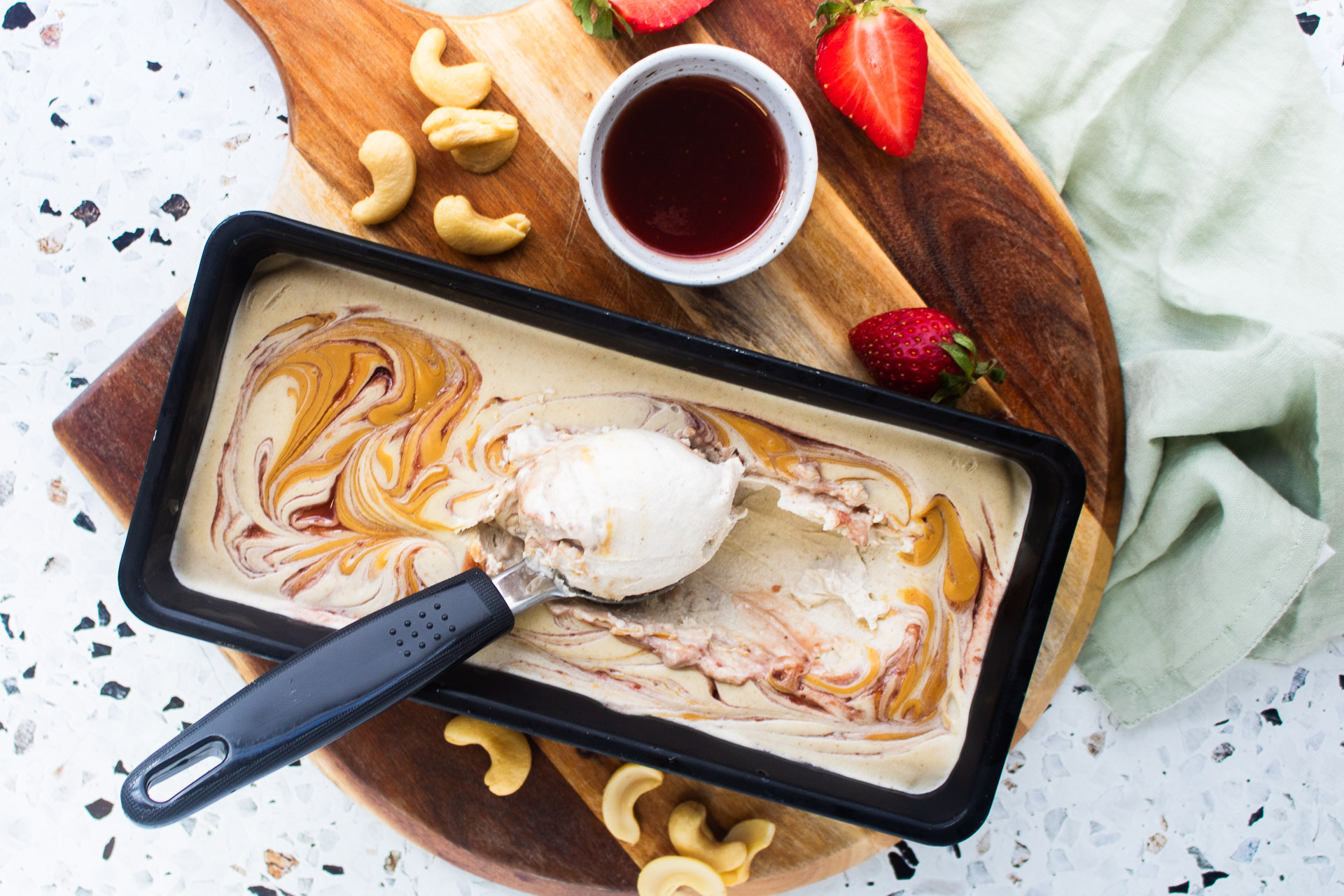 Method:
Blend together the soaked cashews, dates, coconut milk, oil and a pinch of salt in a blender or food processor until smooth.
Pour the blended mixture into a loaf tin and smooth down.
Dollop tablespoons of peanut butter and jam on top. Use a skewer or fork to gently swirl through the mixture.
Freeze for 3-4 hours to set.
Remove the ice cream from the freezer and leave for 5 minutes to soften before serving.
Want to make this at home? We used Coogee Common Strawberry Jam, 99th Monkey Salted Natural Crunchy Peanut Butter, TCC Coconut Milk, Dried Organic Medjool Dates and Melrose Organic Coconut Oil from the Dinner Twist Marketplace.