A dinner party starter that celebrates sweet and juicy nectarines! Each bite is a burst of flavour and is sure to impress. 

We have used Knutsford gourmet's seeded bark mix, however you can use pre made crackers if preferred! Any soft cheese would work well, try goats chèvre cheese, ricotta or even blue cheese. Otherwise if you're looking for a plant-based option, we love Noshing Naturally's 'goats' cheese with harissa.
Ingredients:
1 packet Knutsford Gourmet Seeded Bark Mix (we used Smoked Pimento Flavour)
2 nectarines
2 tbsp sliced chives
1/4 cup sliced mint
Soft cheese of choice (we used Noshing Naturally's 'goats' cheese with harissa)
Balsamic glaze, to taste (we used a raspberry balsamic glaze)
From your pantry: olive oil, salt
This recipe is Gluten-free.
Method: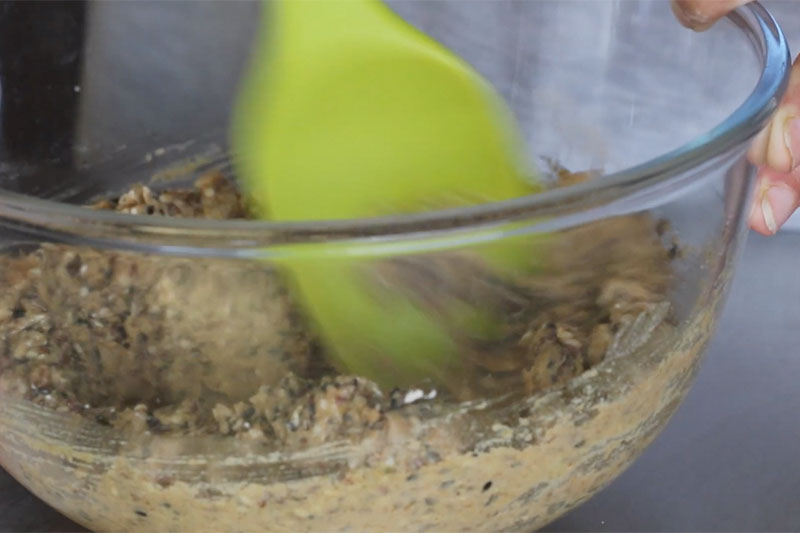 1.
Set oven to 170ºC. Place dry ingredients from Seeded Bark Mix into a bowl and mix until evenly combined. Add 95ml water and 2 1/2 tbsp olive oil to the dry ingredients, mix together using a scraper to form a wet ball.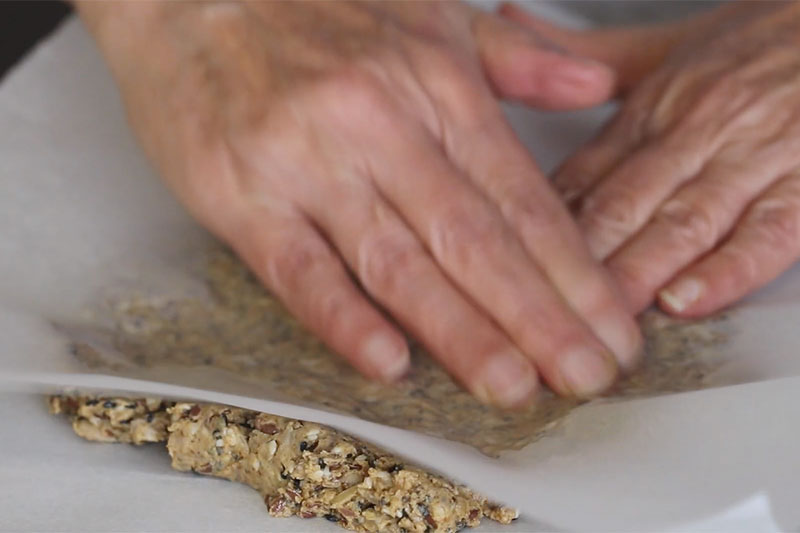 2.
Divide dough into two equal amounts and place each amount between 2 pieces of non-stick baking paper. Flatten the dough to roughly 2-3mm thick.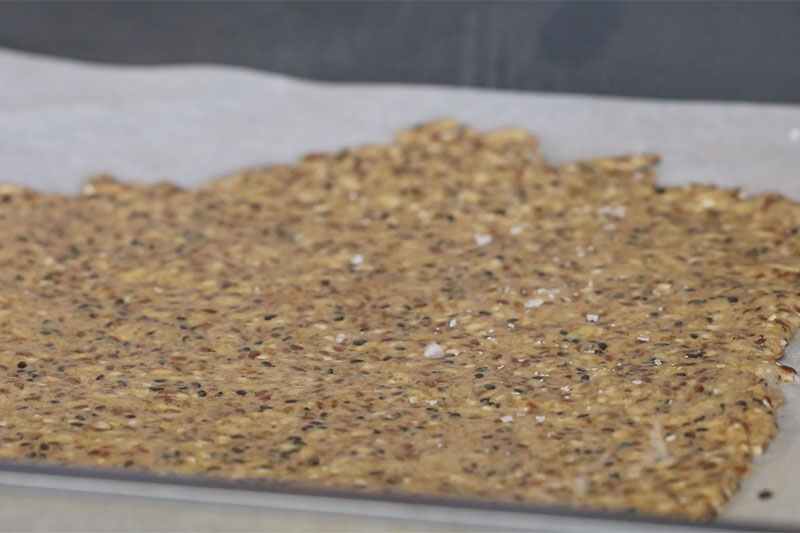 3.
Remove top piece of baking paper, sprinkle with sea salt and bake for 20-25 minutes until brown and crispy.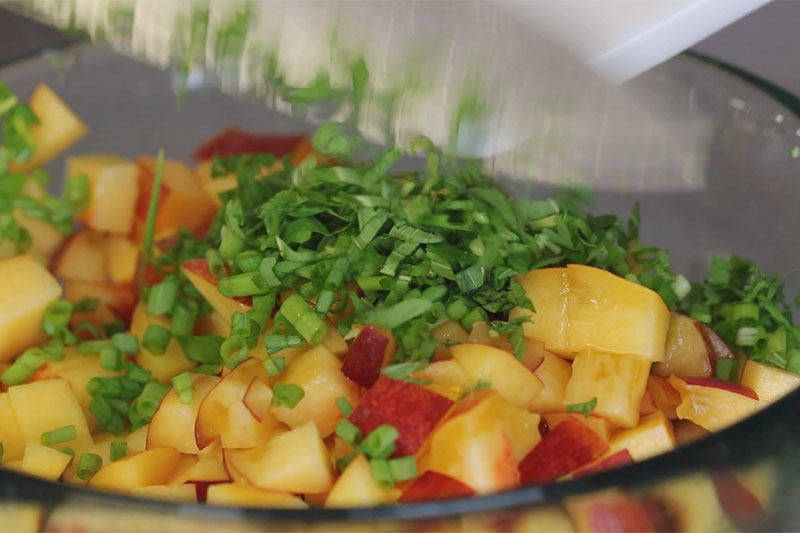 4.
Dice nectarines. Combine with sliced chives, mint and a drizzle of olive oil.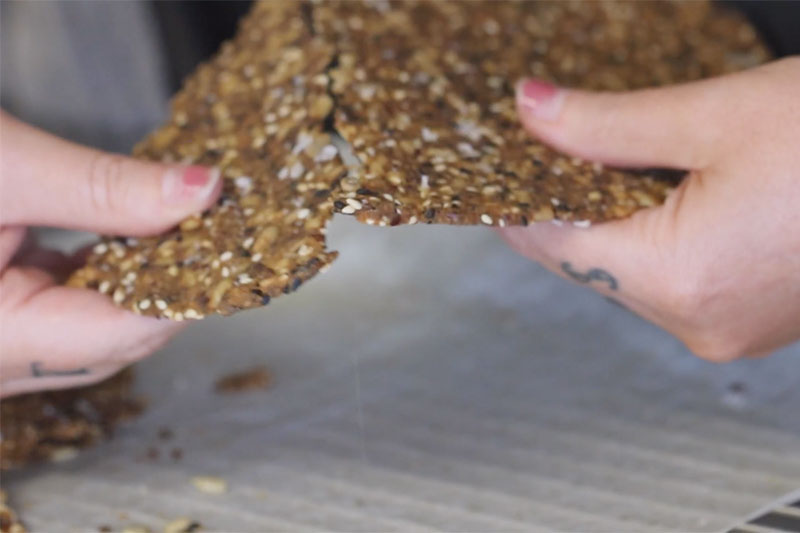 5.
Break the seeded bark into shards.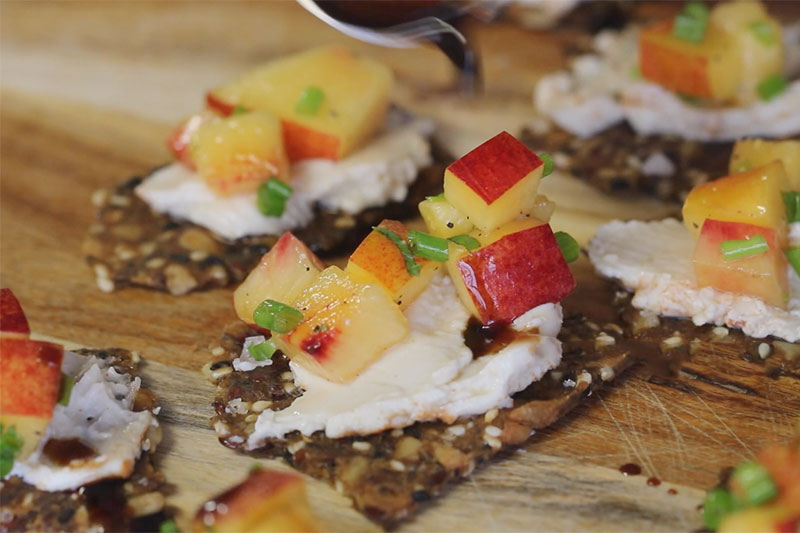 6.
Spread each piece of bark with a soft cheese. Top with salsa and drizzle with balsamic glaze.
Make this recipe at home using items from the Dinner Twist Marketplace! You can use Knutsford Gourmet's Smoked Pimento Seeded Bark Mix and Noshing Naturally's Marinated Vegan Feta.