Gourmet mushrooms and asparagus sautéed with garlic and thyme, tossed through fresh pappardelle pasta and topped with rocket leaves.
Ingredients:
20 dried forest mushrooms
1 punnet (200g) mixed gourmet mushrooms
1 bunch asparagus
2 cloves garlic
1/2 packet thyme
500g fresh pappardelle pasta (or other long pasta)
75g parmesan cheese
1/2 lemon
60g rocket leaves
From your pantry:
oil, salt, pepper, butter, dijon mustard, flour (of choice)
This recipe is gluten-free.
Method: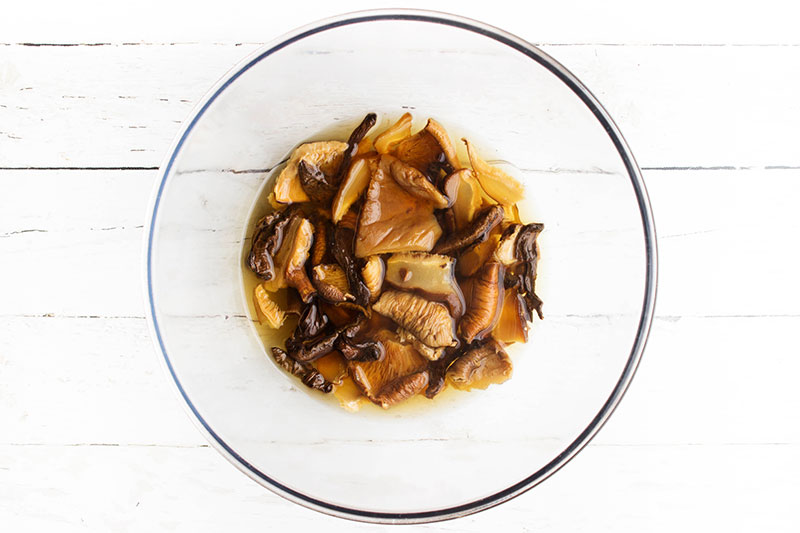 1.
Bring 1 cup water to boil in the kettle. Place dried mushrooms in a bowl and pour over boiling water. Leave for 10 minutes to soak.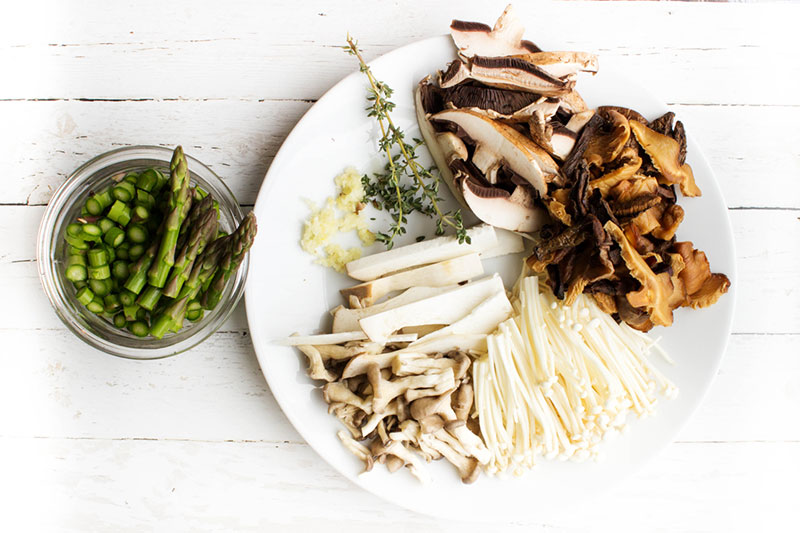 2.
Slice large gourmet mushrooms and separate smaller ones. Trim and slice asparagus. Crush garlic and remove thyme leaves. Slice hydrated mushrooms (reserve soaking liquid).
3.
Bring a saucepan of water to boil. Cook pasta for 2-3 minutes, or until tender. Reserve 1 cup cooking water, drain and rinse (see note). Return pasta to pot and toss with 1 tbsp olive oil.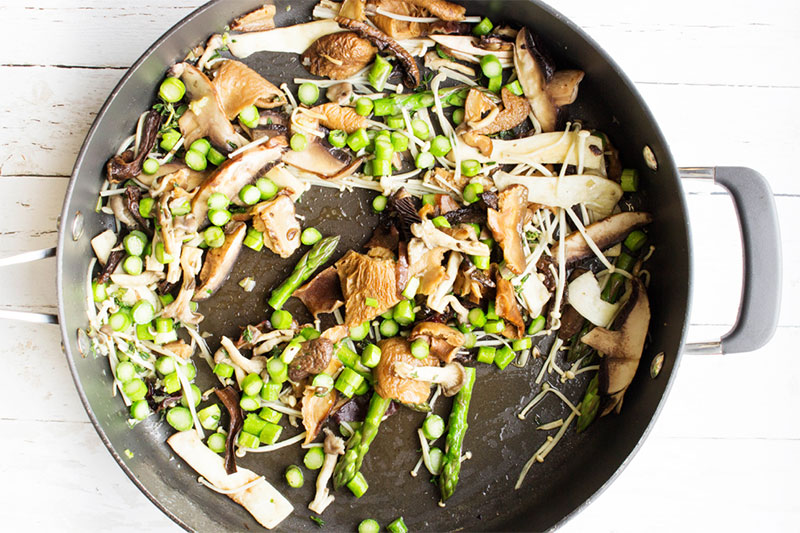 4.
Heat a frypan over medium heat with 2 tbsp butter and 1 tbsp oil. Add prepared vegetables to cook for 2 minutes . Stir in 2 tbsp mustard, 2 tsp flour, soaking liquid and reserved pasta water. Simmer for 2 minutes, or until thickened. Take off heat.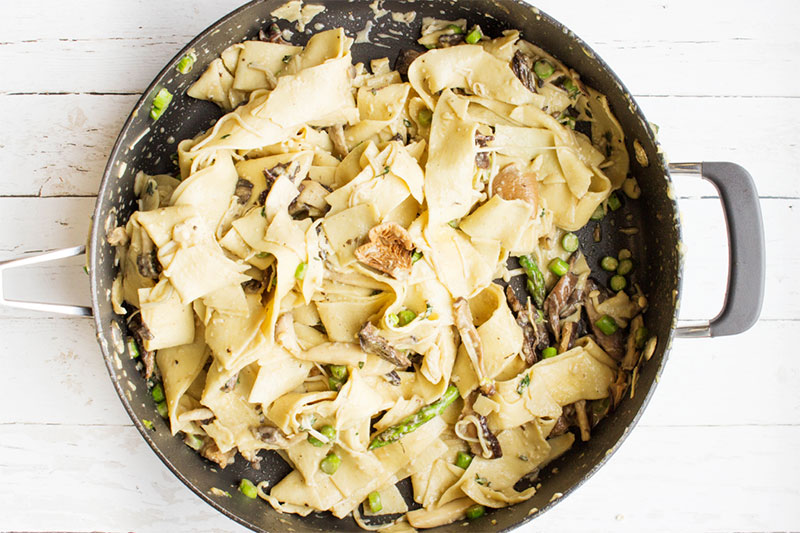 5.
Toss drained pasta through sauce. Grate in parmesan (to taste) and squeeze in lemon juice. Toss until well coated and season with salt and pepper.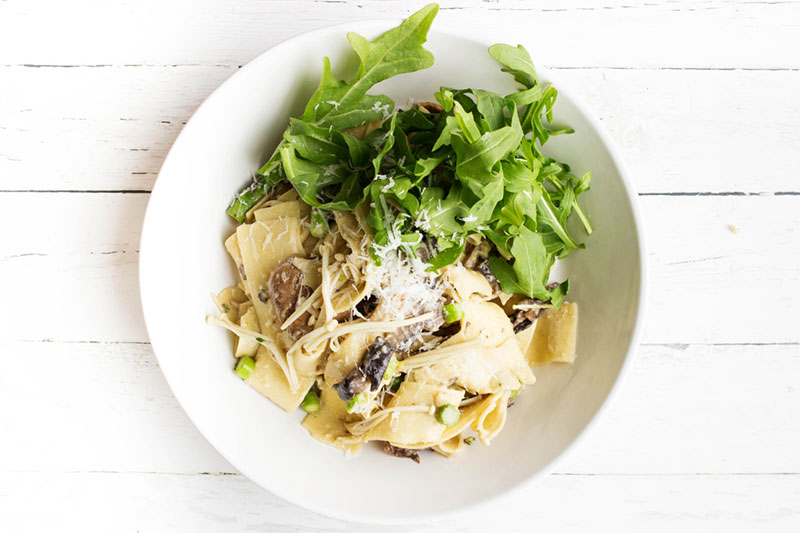 6.
Divide pasta between bowls. Top with rocket and garnish with extra parmesan to serve.
You can substitute the asparagus for 1 cup of frozen peas or 1 bunch of broccolini.