The best way to tell mum you love her? Breakfast in bed!
After years and years of taking care of us, feeding us, clothing us, dropping us off at school, teaching us, and (most importantly) loving us, it's our turn to show her a little appreciation.
That's why we think you should spoil her this upcoming Mother's Day with this beautiful brekky bowl with seasonal fruit, locally made gluten-free granola, and yoghurt.
We used a beautifully pink dairy-free coconut yoghurt with chia raspberry jam from CoCoMe, made right here in Perth. CoCoMe also creates delicious vanilla, passionfruit, caramel and natural versions for you to try. But if you prefer, you can of course also stick to Greek yoghurt!
All components are available on the
Dinner Twist Marketplace
, so you can simply add them to your next order for convenient delivery.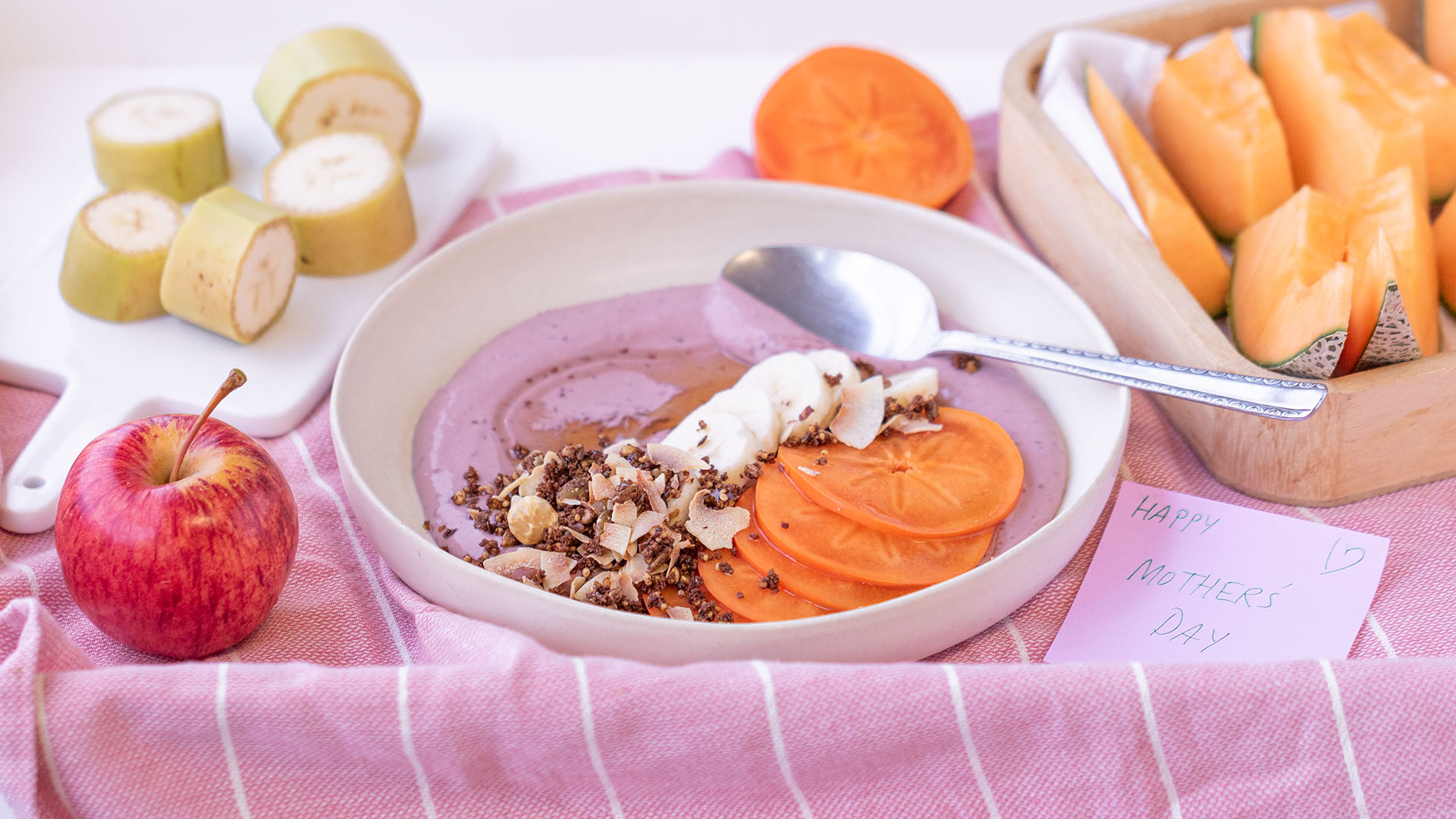 Serves 2.
Ingredients:
CoCoMe coconut yoghurt with chia raspberry jam (WA)
Local, seasonal fruit
Coastal Crunch granola (we used cocoa, hazelnut, chia and lupin granola) (WA)
Optional: Maple syrup to serve
Method:
Slice fruits of choice.
Arrange yoghurt in serving bowls and decorate with fruits, granola and a drizzle of maple syrup (optional).
Serve with a hot cup of tea/coffee, lots of compliments, and maybe a footrub!