This refreshing mandarin fruit salad is served with whipped coconut cream, toasted almonds and raspberry chocolate
Juicy mandarins add fresh, tangy flavour, apples and pears bring crunch, and bananas contribute with lots of sweetness.
That being said, you can customise a fruit salad exactly to your taste buds or use up whichever fruits are available in your fruit bowl!
We tossed the salad with chopped, toasted almonds and raspberry chocolate for extra deliciousness. If preferred, you can substitute with other nuts, cocoa nibs, coconut flakes, or seeds.
To serve, we added whipped coconut cream for that decadent finishing touch.
Enjoy for breakfast, brunch, afternoon tea, or dessert.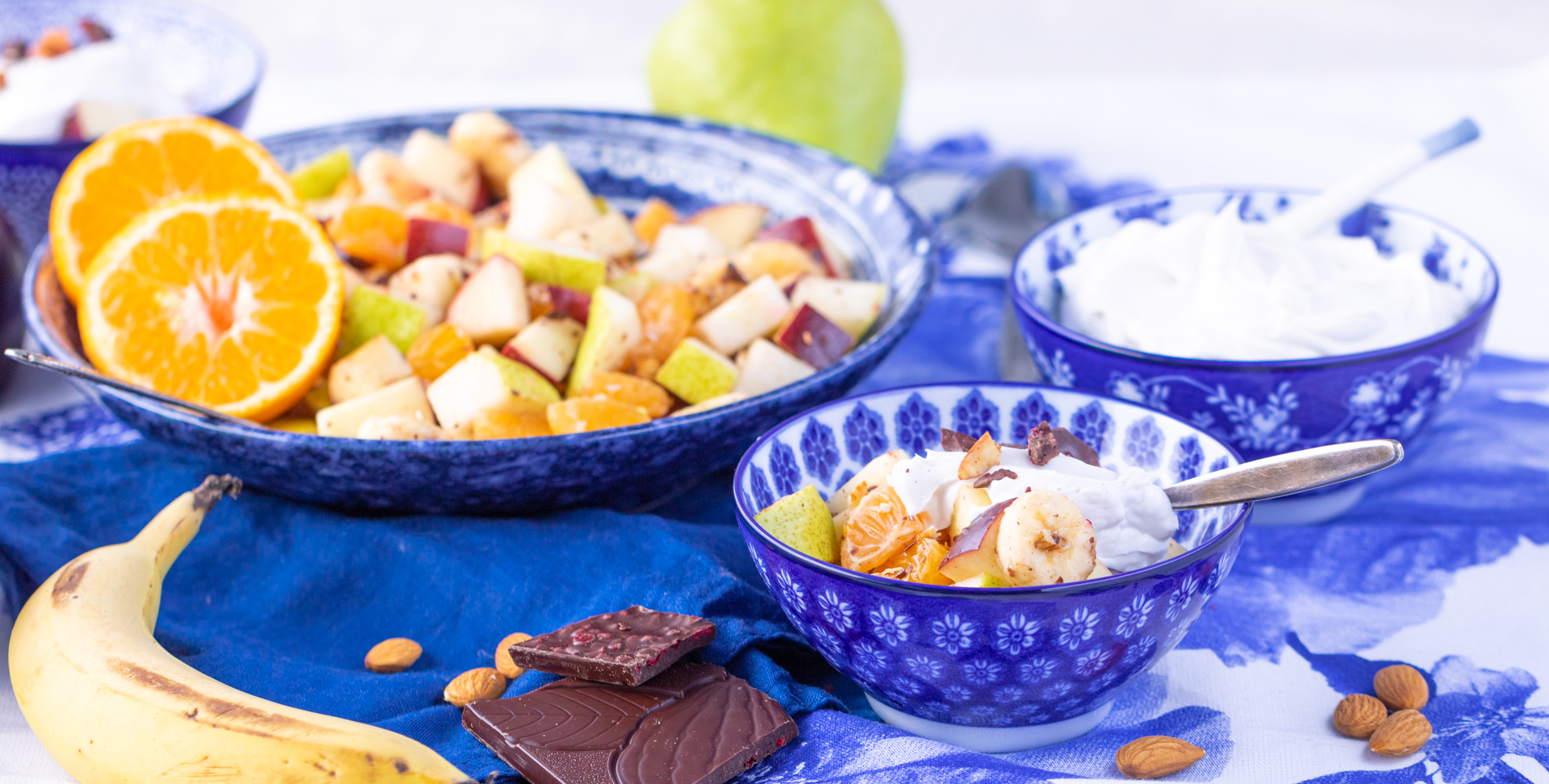 Serves 4-6.
Ingredients:
4 mandarins
2 apples
1 pear
1 banana
1/2 block dark chocolate
large handful of toasted almonds
1 tin organic coconut whipping cream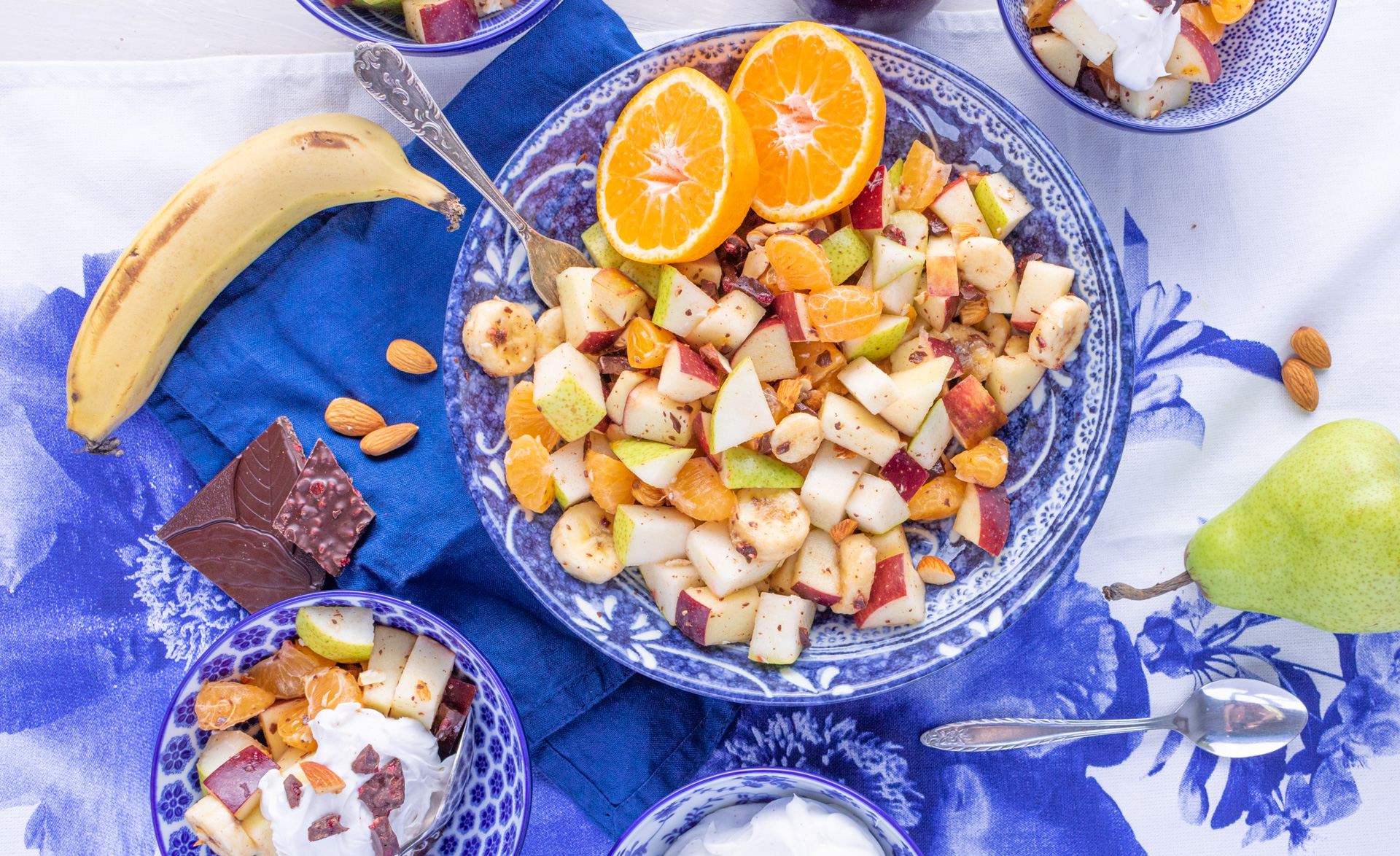 Method:
Peel and cut three of the mandarins into bite-sized pieces (remove any seeds). Dice the apples and pear. Slice the banana.

Roughly chop chocolate and almonds.

Squeeze the juice from the remaining mandarin and toss with the fruits, chocolate and nuts in a serving bowl.

Whip the coconut whipping cream for 2-3 minutes or until fluffy. (Add a dash of vanilla or maple syrup for sweetness if preferred)/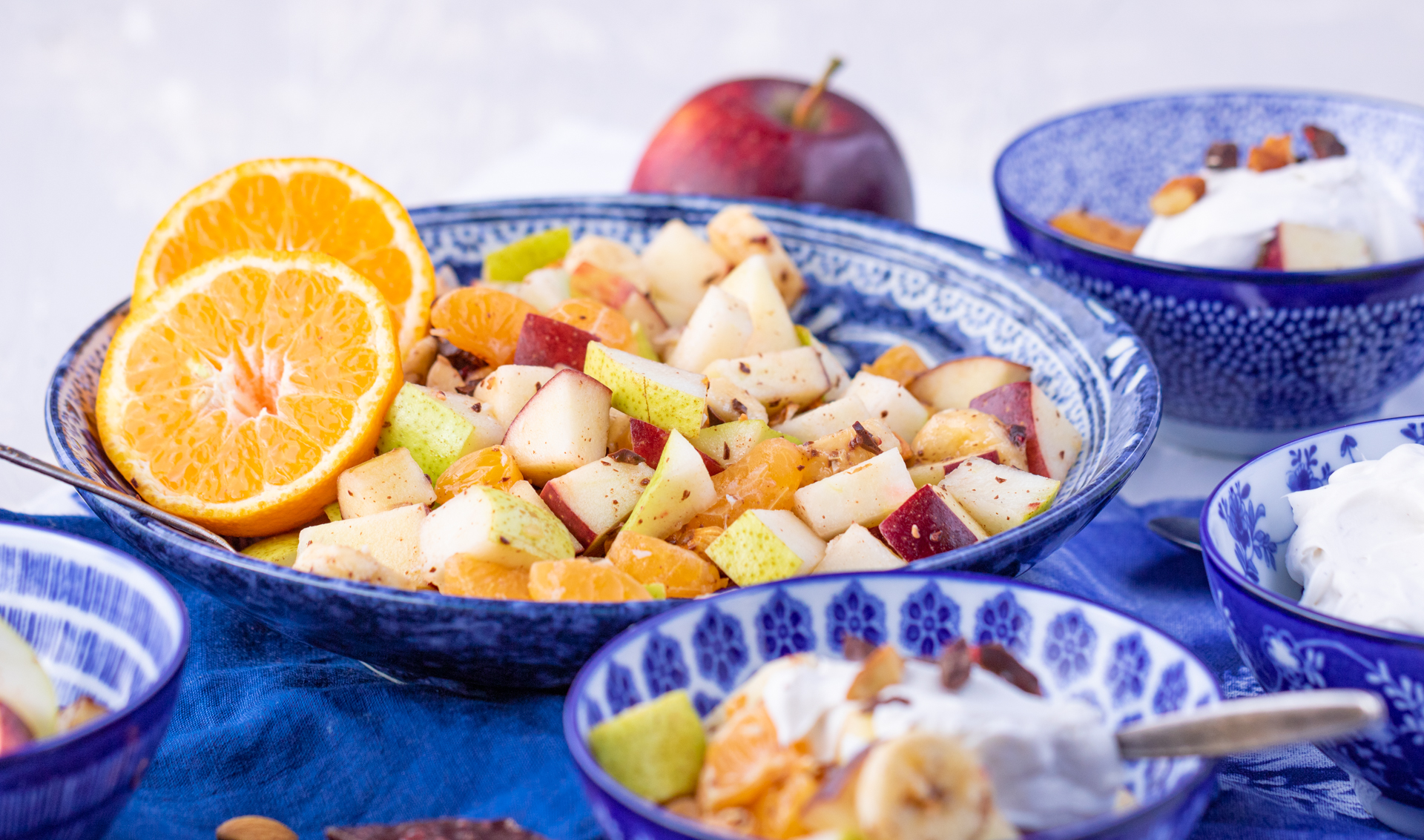 Want to make this at home? We used fresh, WA-local mandarins, vegan Bennetto raspberry chocolate, and organic coconut whipping cream from the Dinner Twist Marketplace.