These light, fluffy pumpkin, parmesan & ricotta gnocchi will have you reaching for seconds!
They're fried in a rich, browned butter sauce (featuring small-batch WA-made grass-fed butter from The Butter People from the
Dinner Twist Marketplace
) with sage and garlic.
If you've never made homemade gnocchi before, not to worry; it may take a little time and dedication, but it's not difficult. Plus, it's definitely worth the effort!
The gnocchi are made with seasonal WA butternut pumpkin, bringing this dish a pleasant Autumn vibe.
But that being said; if preferred, you can replace the pumpkin with potato or sweet potato, and the sage can be swapped out for thyme, rosemary or basil.
Serves 4-6.
Ingredients, gnocchi:
500g butternut pumpkin
3/4 cup soft ricotta
1 free-range egg
1/2 cup grated parmesan
2 cups flour (plus a little more for rolling)
1/2 tsp salt and pepper to taste
Ingredients, butter sauce:
85g unsalted butter
20 fresh sage leaves
2 garlic cloves (optional)
Salt and pepper (to taste)
Parmesan to garnish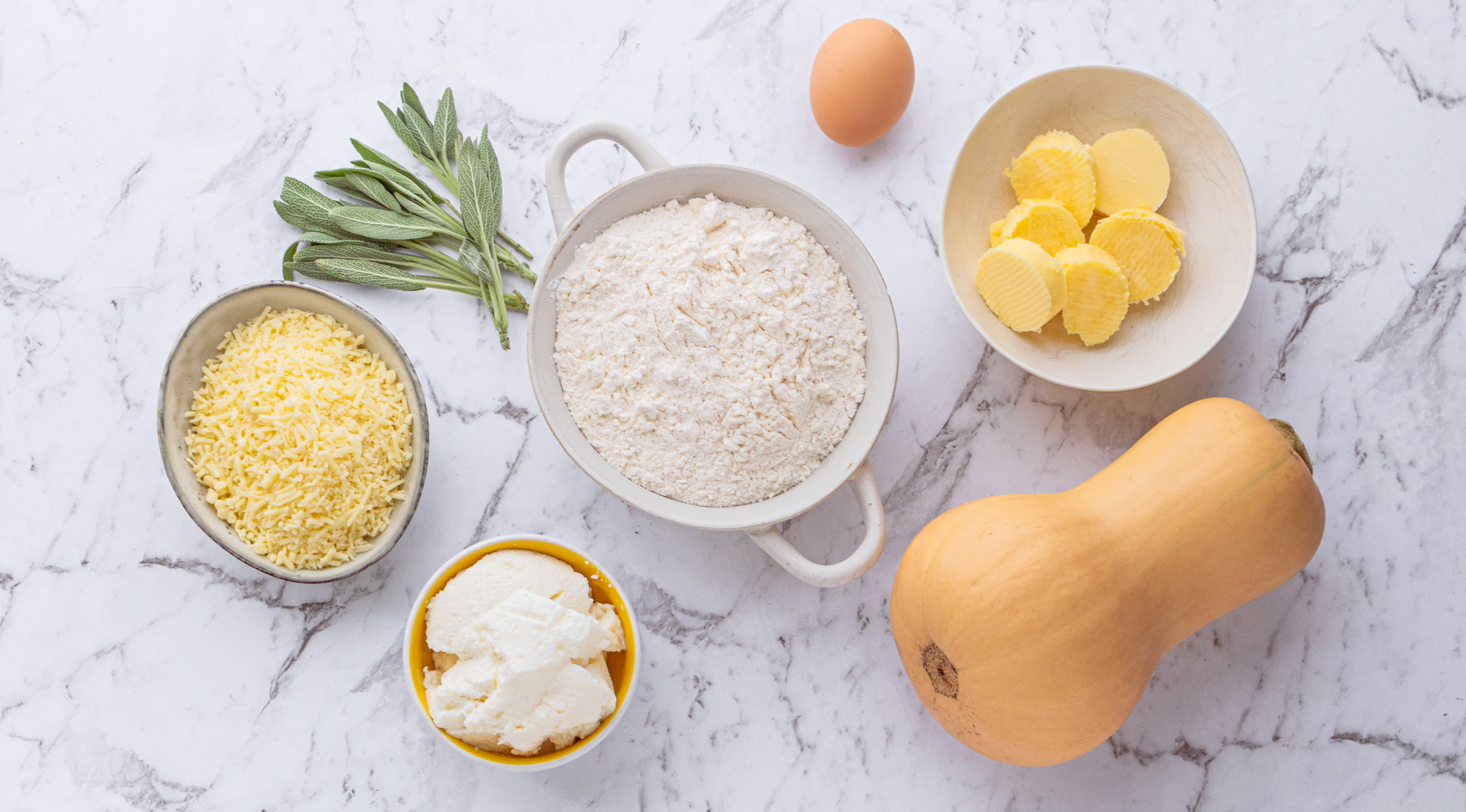 Method:
Peel and dice pumpkin. Boil for 10 minutes (or until tender) and drain. Leave to steam dry and cool.
Mash pumpkin, then drain well (use a clean tea towel or several layers of paper towel. You may need to repeat this step several times — it's important to get out as much liquid as possible).
Mix mashed pumpkin with flour, ricotta, egg, parmesan, salt and pepper. The dough should be a little sticky, but still firm enough to roll.
Gently roll out dough into sausage-sized rolls on a flour-covered table. Slice into 1/2-1 cm pieces and shape by pressing softly with a fork.
Boil gnocchi for a few minutes until floating, then drain.
In a frypan, melt butter, then add sage, crushed garlic, salt and pepper. Let cook for 2 minutes until slightly browned, then stir in gnocchi.
Fry gnocchi for 4-5 minutes, or until golden and crispy. Garnish with grated parmesan and serve.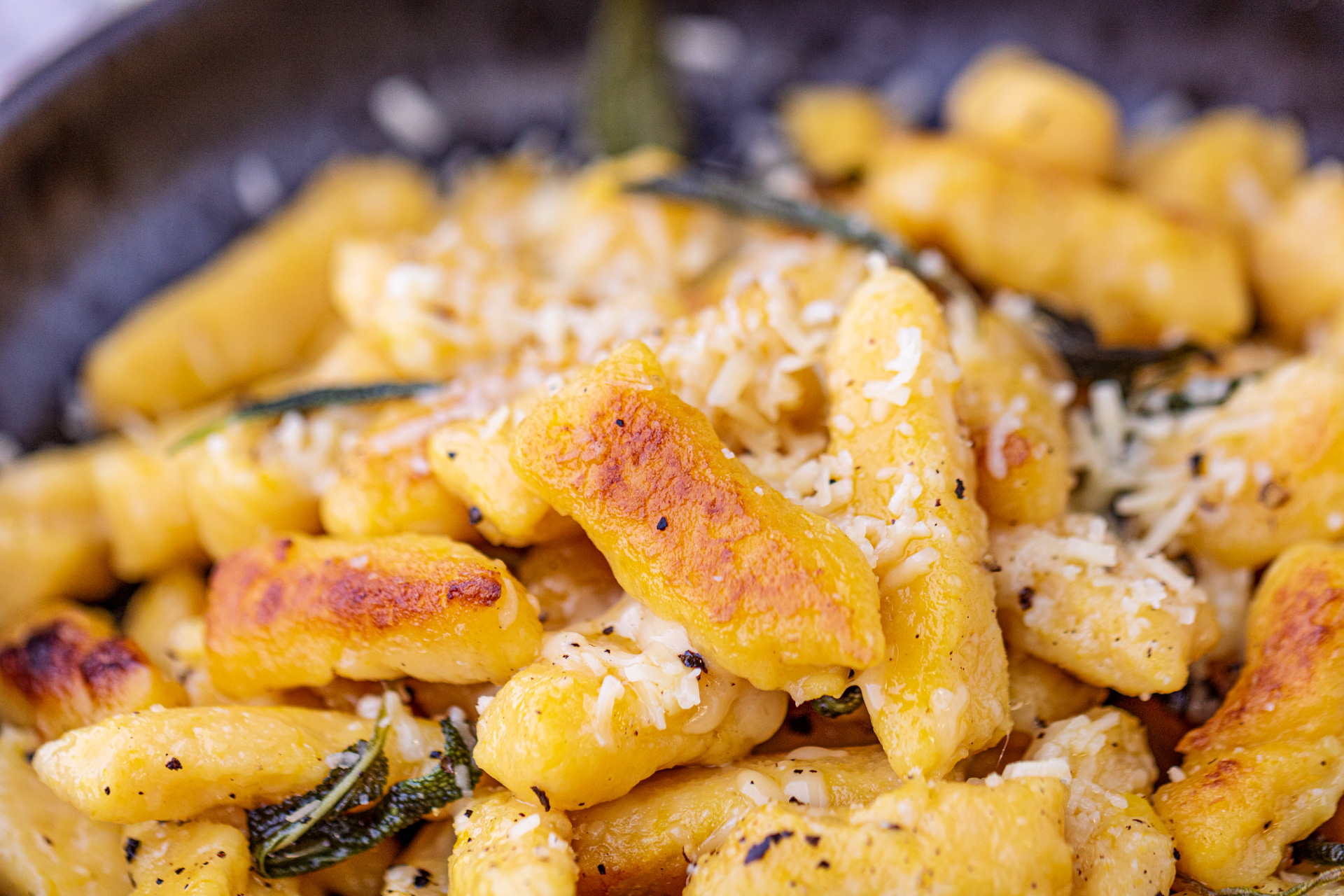 Want to make this at home? We used butternut pumpkin, Murray River salt and The Butter People butter from the Dinner Twist Marketplace.