Baked oatmeal has gone viral on social media, and for good reason.
It's an easy way to make a moreish, wholesome and satisfying breakfast (or brunch) that'll keep you fuelled until lunchtime. It's also wonderfully warming, and perfect on a chilly Autumn's morning.
It's also great for meal prepping, as you can make the dish in advance and simply heat up before enjoying.
We used rolled oats from Dirty Clean Food (available on the
Dinner Twist Marketplace
). They're regeneratively and sustainably grown in Kojonup, Western Australia, using crop rotation to naturally improve the soil. Plus, they boast a lovely, almost nutty flavour.
But that's not all; rolled oats are a powerhouse of nutrition, rich in fibre, manganese, magnesium, and more. In other words? These Dirty Clean Food oats are good for you, and good for the planet.
Feel free to customise this recipe to your taste. For example, swap out the PB & banana with diced apple, almond butter and cinnamon, try combining diced pear, cardamom and vanilla, or give coconut flakes, cocoa powder and chocolate chips a go.
Serves 4-6.
Ingredients:
2 cups rolled oats (we used Dirty Clean Food oats)
1 1/2 cup milk (of choice, we used Oatly oat milk)
2 very ripe bananas
1/4 cup natural peanut butter (we used 99th Monkey PB)
1/2 tsp ground cinnamon
1/4 tsp ground cloves
1/4 tsp ground cardamom
1 tbsp ground flax seed
1-2 tbsp maple syrup (to taste, we used Raw Food Factory organic maple syrup)
1/2 tsp baking powder
1/4 tsp salt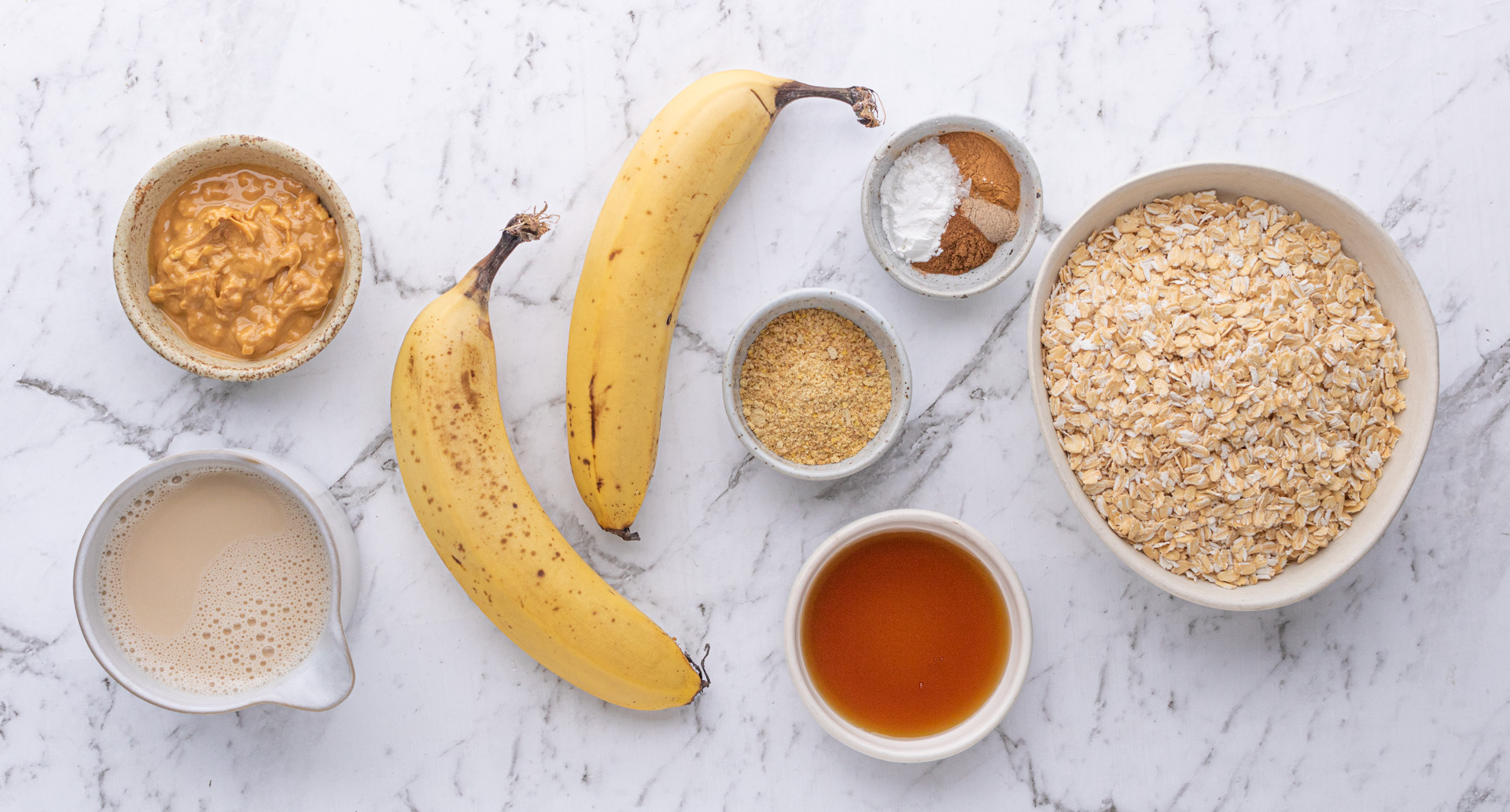 Method:
Preheat oven to 200ºC.
Mash the bananas (reserving a few sliced for decorations) and mix with all remaining ingredients.
Transfer to a baking dish and decorate with reserved banana slices.
Bake for 20 minutes or until firm.
Drizzle with extra maple syrup and enjoy — we love adding a dash of oat milk to serve.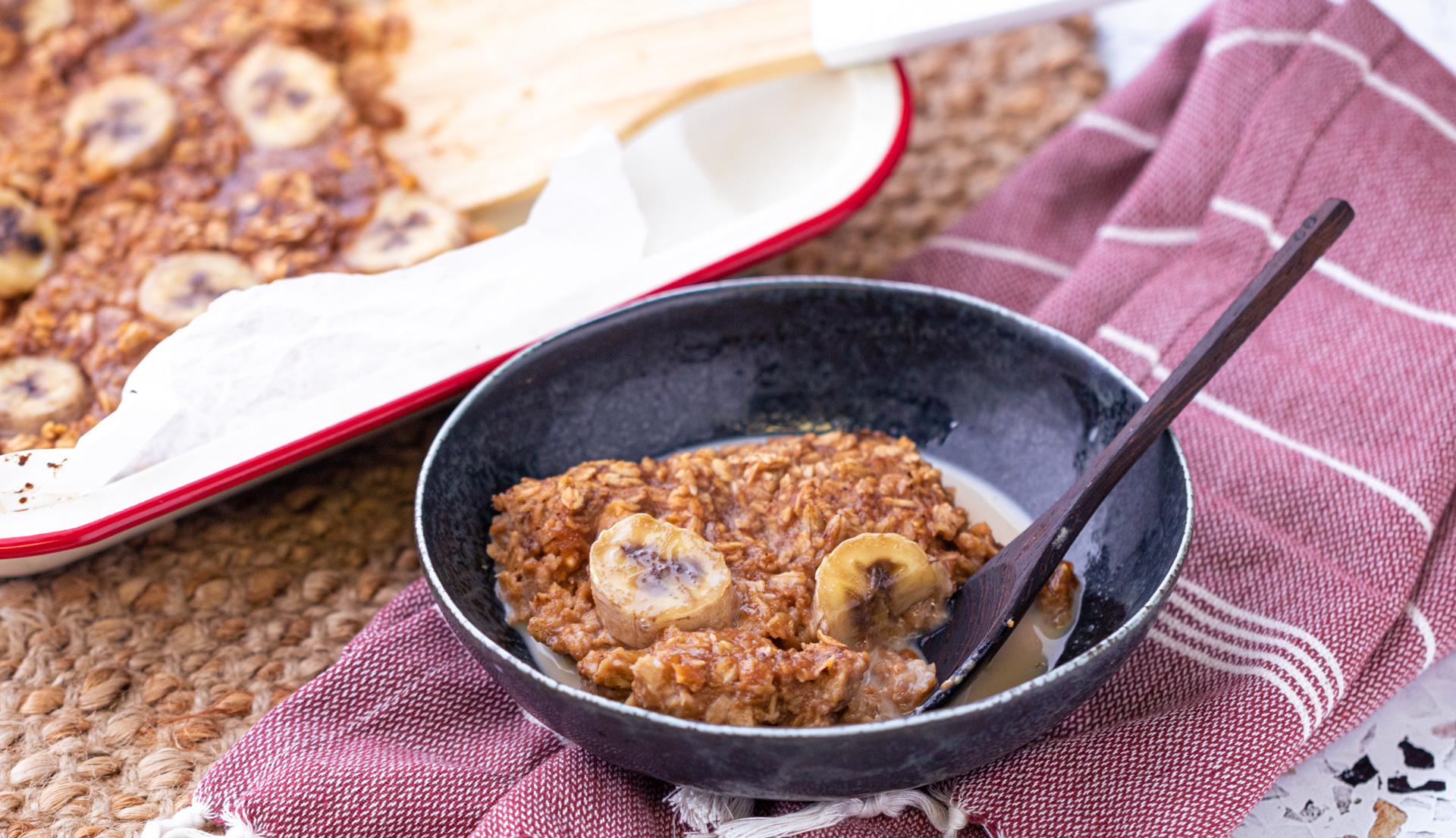 Want to make this at home? We used Dirty Clean Food oats, organic Raw Food Factory maple syrup, bananas, 99th Monkey natural peanut butter and Oatly oat milk from the Dinner Twist Marketplace.