Gone are the days when making butter was hard work. Today, you can make butter in a matter of minutes!
For basic butter, all you need is whipping cream and a pinch of salt (and the salt is even optional).
Equipment-wise, you can use a food processor, a blender, or a whisking device of your choosing (although we don't recommend a hand-held whisk, that might take just a little too much work!)
Once processed, you'll have fresh butter and a liquid called churn buttermilk — a sweet, milky liquid that you can use in baked goods like this
no-knead focaccia bread
for extra flavour.
Whipping cream will roughly yield half the amount of butter by weight. For example, the below recipe uses 1.2 L of whipping cream and yields around 600 grams of butter. You can of course make as much or little as you'd like.
Check out the video and recipe below for the simple method, and get ready to impress friends and family with homemade butter.
Ingredients, 600g butter:
1.2 L whipping cream
1/2 tsp salt flakes, or to taste
Flavour ideas:
Fresh chopped herbs like chives, parsley or rosemary
Ground cinnamon and maple syrup
Smokey chipotle
Crushed garlic
Pickled jalapenos
Preserved lemon and crushed pepper
Sage and orange zest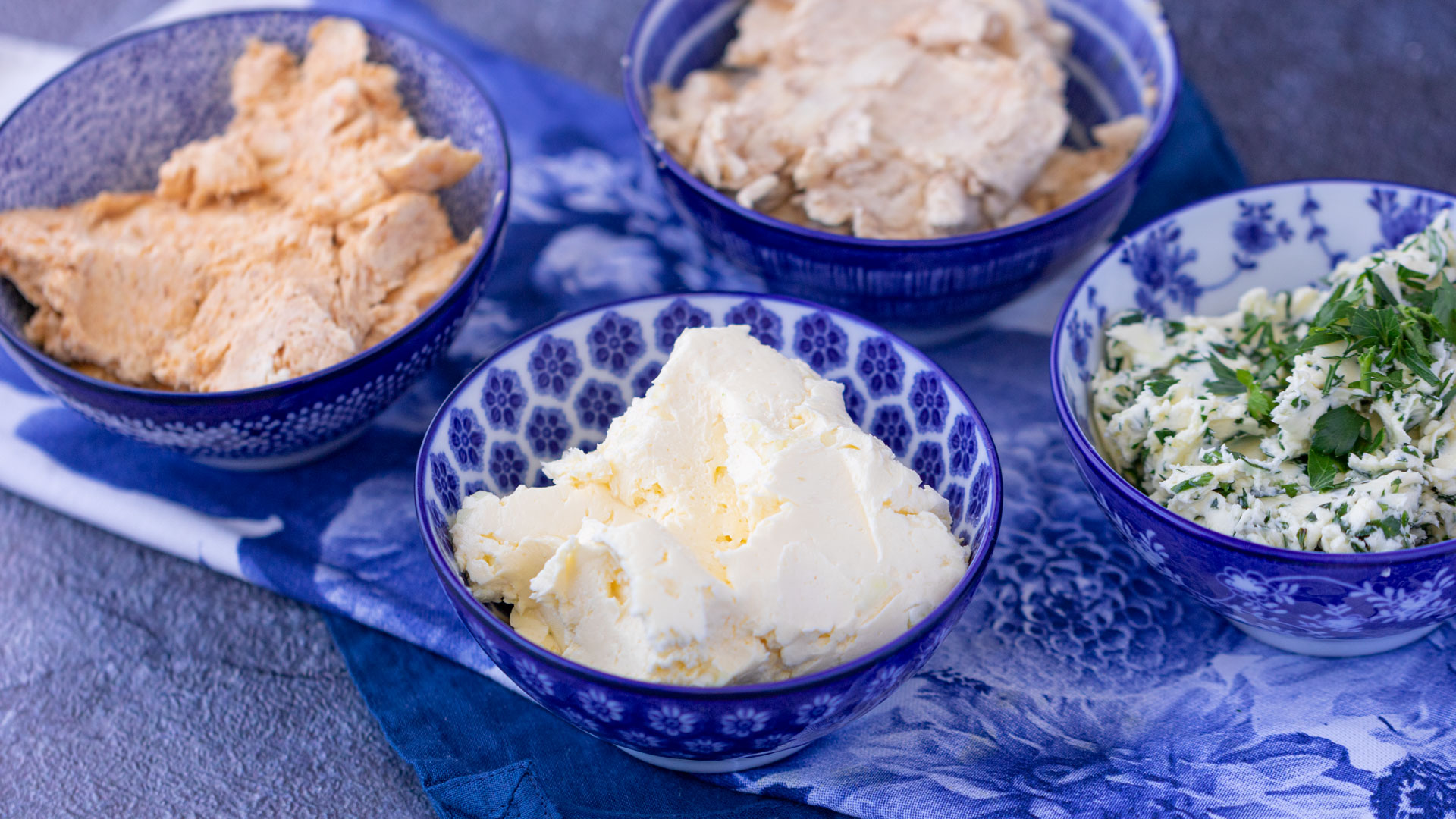 Method:
Add cream to a blender, food processor or whisker.
Process until creamy, then continue until liquid and butter have separated.
Strain to separate liquid from butter.
Stir through flavours of choice.
Keep refrigerated for up to two weeks. Can also be frozen for later.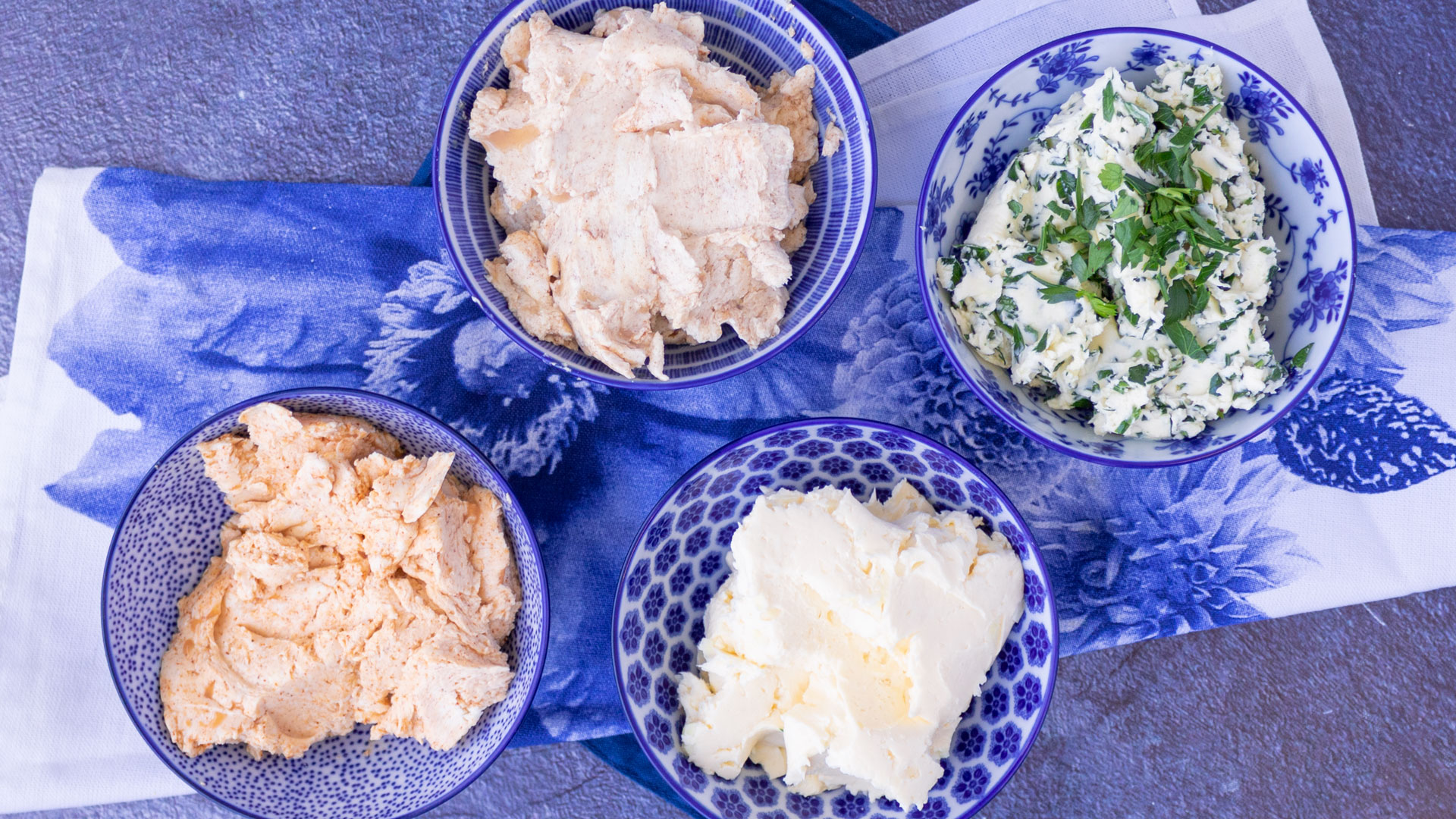 Want to make this at home? We used Bannister Downs whipping cream and Murray River sea salt flakes from the Dinner Twist Marketplace.