All the goodness of home baking, with no messy fingers or kneading! The hardest part is not eating the whole batch in one sitting.
Minimal effort, minimal cleanup. That's a win in our book!
It's perfectly soft and great for appetisers, dinners, grazing tables, and lunchboxes.
You can customise it with toppings of your choice, too!
Here's how to make it.
Ingredients, 10-12 muffins
2 3/4 cups lukewarm water
2 tsp yeast
1/2 tbsp honey (or sugar for a vegan alternative)
5 cups flour
1/2 tbsp salt
8 tbsp olive oil
toppings of choice (we used parsley and salt flakes.)
Other topping ideas include:
sliced olives and pesto
halved cherry tomatoes
caramelised onion and figs
rosemary and garlic
preserved lemon
cheddar cheese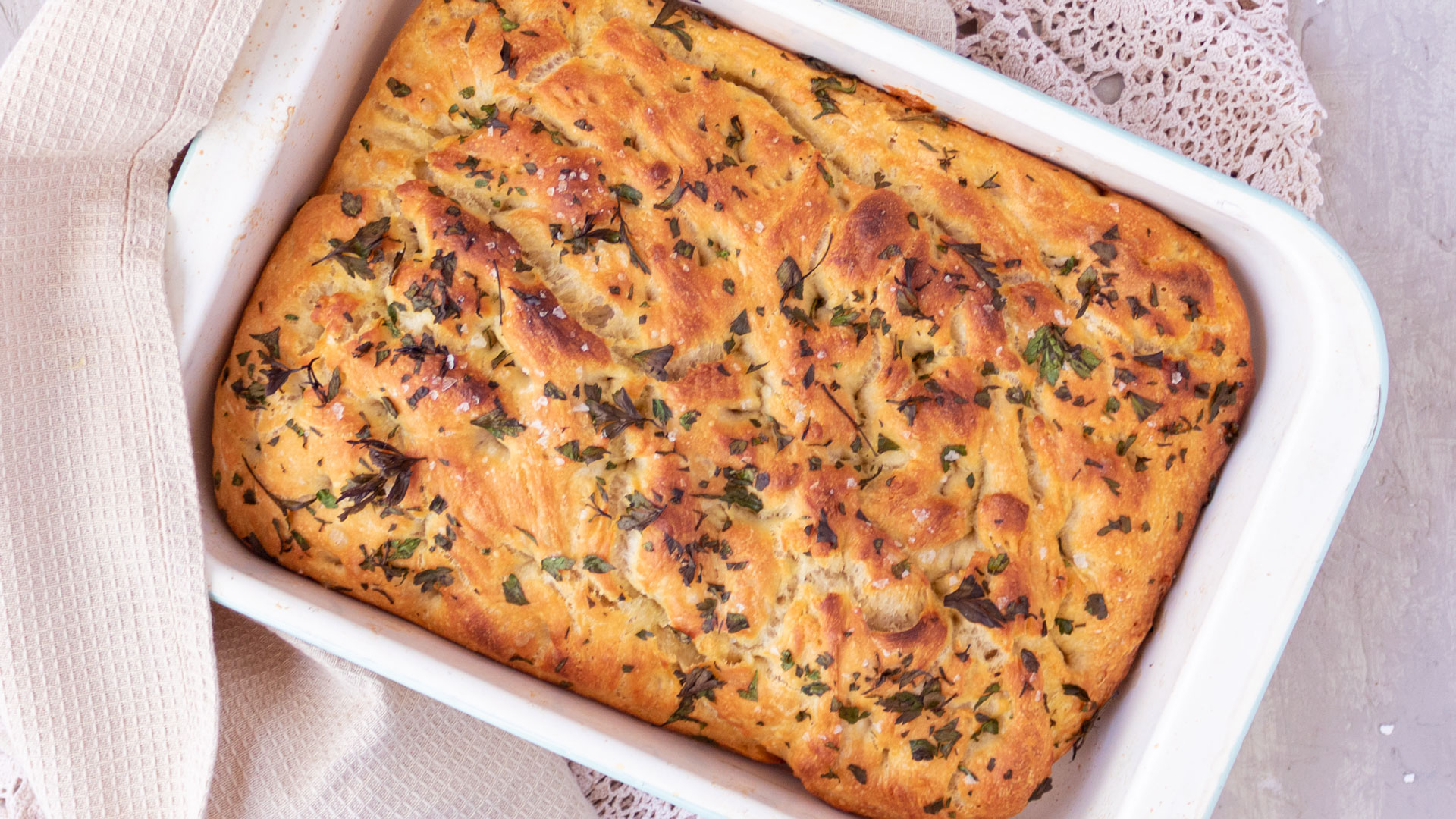 Method:
In a large bowl, mix lukewarm water, honey and yeast. Stir and leave for 10 minutes until foaming.
Add salt and flour. Stir well until no lumps of flour remain.
In another large bowl, add 4 tbsp olive oil. Add the dough on top. Cover and place to rice in the fridge for 8–24 hours, or at room temperature for 3-4 hours.
Grease an oven tray or dish with remaining 4 tbsp olive oil. Transfer the dough to this, without kneading it. Cover and let rise at room temperature for 1 hour.
Use your fingers to make dimples in the dough. Add toppings of choice.
Bake at 220ºC for 20-30 minutes, until golden and cooked through.
Enjoy with olive oil or butter.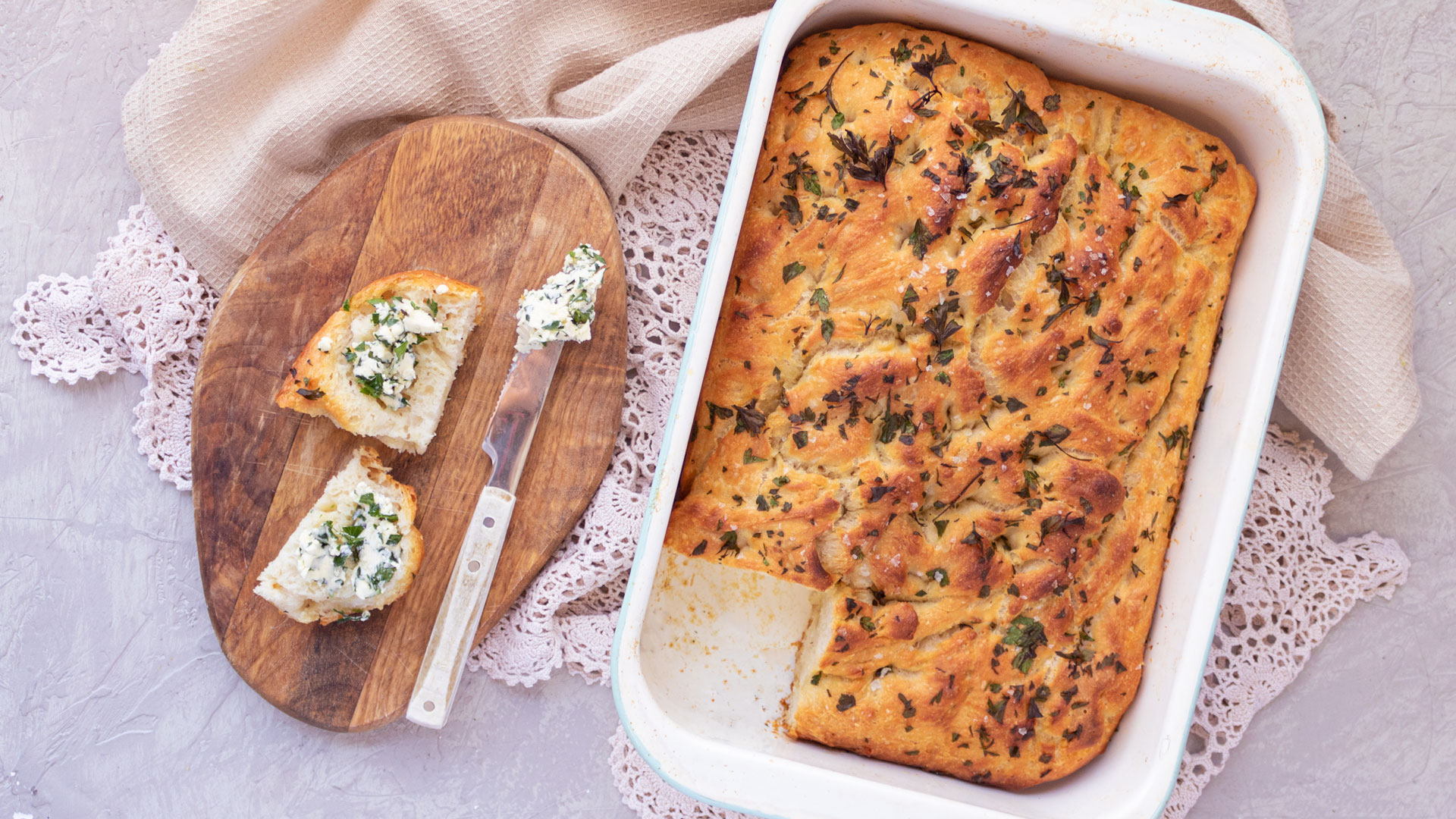 Want to make this at home? We used WA-local honey, Great Southern Groves olive oil and Murray River sea salt from the Dinner Twist Marketplace.