Vegan, gluten-free, and a great way to use up leftover veggies and legumes!
Made with mashed sweet potatoes, protein-packed chickpeas, and fragrant curry powder, these patties are great for lunch and dinner.
Enjoy them in a burger or alongside roast veggies and a homemade herby yoghurt sauce.
Although we used mashed sweet potato and chickpeas, you can substitute these ingredients with veggies and legumes of choice. For example, try combining potatoes & kidney beans or pumpkin & butter beans.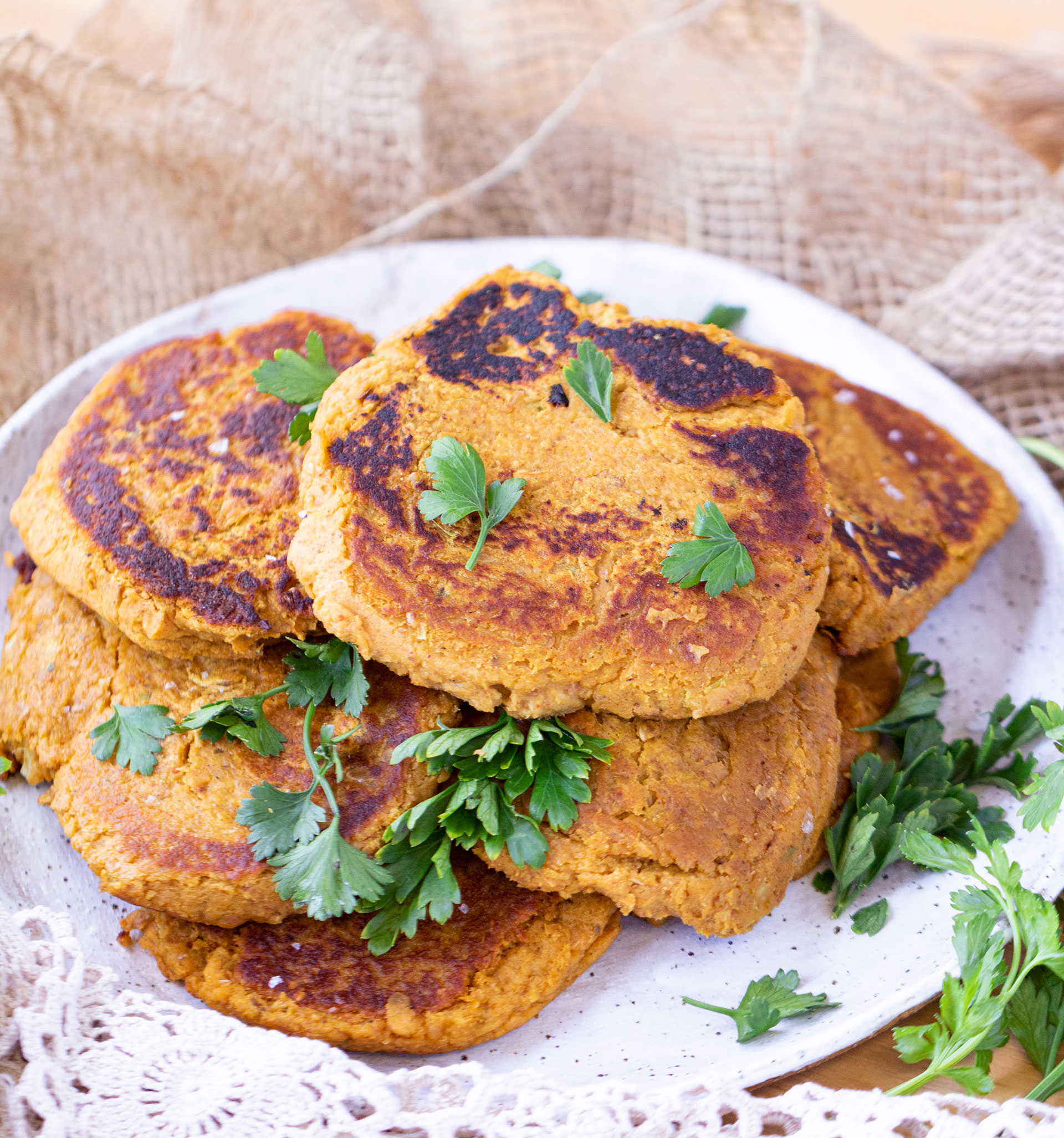 Makes around 6 patties.
Ingredients:
1 cup GF flour (we used chickpea flour)
2 mashed sweet potatoes
1 spring onion
2 garlic cloves
1 tbsp curry powder
1/2 tsp salt
1 tin chickpeas, drained
3 tbsp nutritional yeast
1 tbsp ground flax seeds + 2 1/2 tbsp water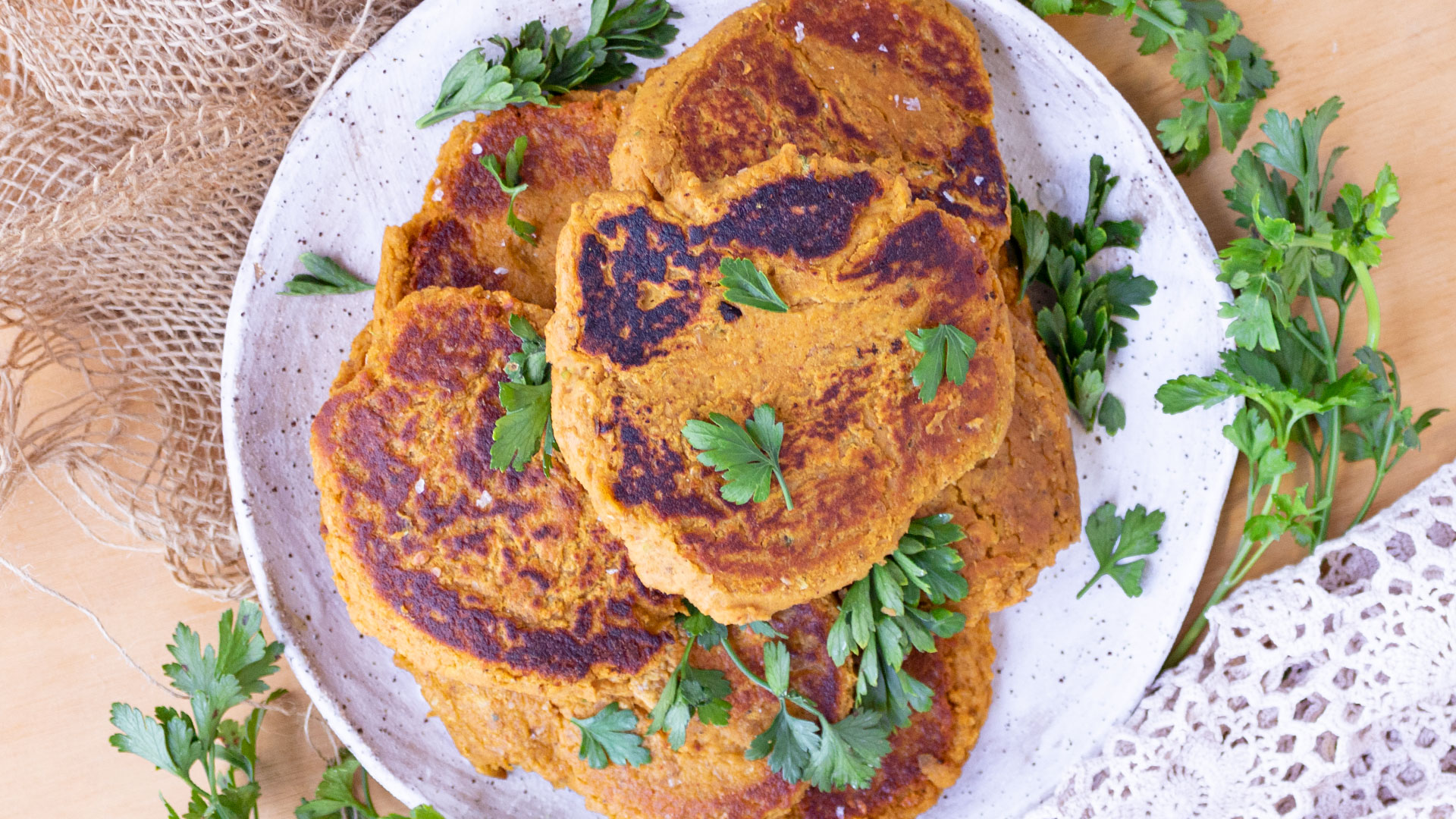 Method:
In a small bowl, mix flax seeds and water. Set aside for at least 10 minutes, until thickened.
In a large bowl, roughly mash the chickpeas and sweet potatoes.
Add finely chopped spring onion and crushed garlic.
Add remaining ingredients, including flax and water mix, and mix well.
Shape into patties. You can add a few more tbsp of chickpea flour if the mixture is too sticky.
Heat a non-stick frypan over medium-high heat with oil. Fry the patties for 3-4 minutes on each side or until golden.
Want to make this at home? We used sweet potatoes, garlic and organic Lovin Body curry powder from the Dinner Twist Marketplace.