A light, flavour-packed cake featuring juicy autumn plums and almonds. Free from dairy and gluten, served with creamy coconut yoghurt.
Western Australia is blessed with amazing stone fruits, including juicy autumn plums.
In addition to beautiful, local fruit, this cake is made with almond and buckwheat flour, lending to a rich, nutty flavour throughout.
We served it with creamy coconut yoghurt from Perth-local Cocome for that final, moreish touch.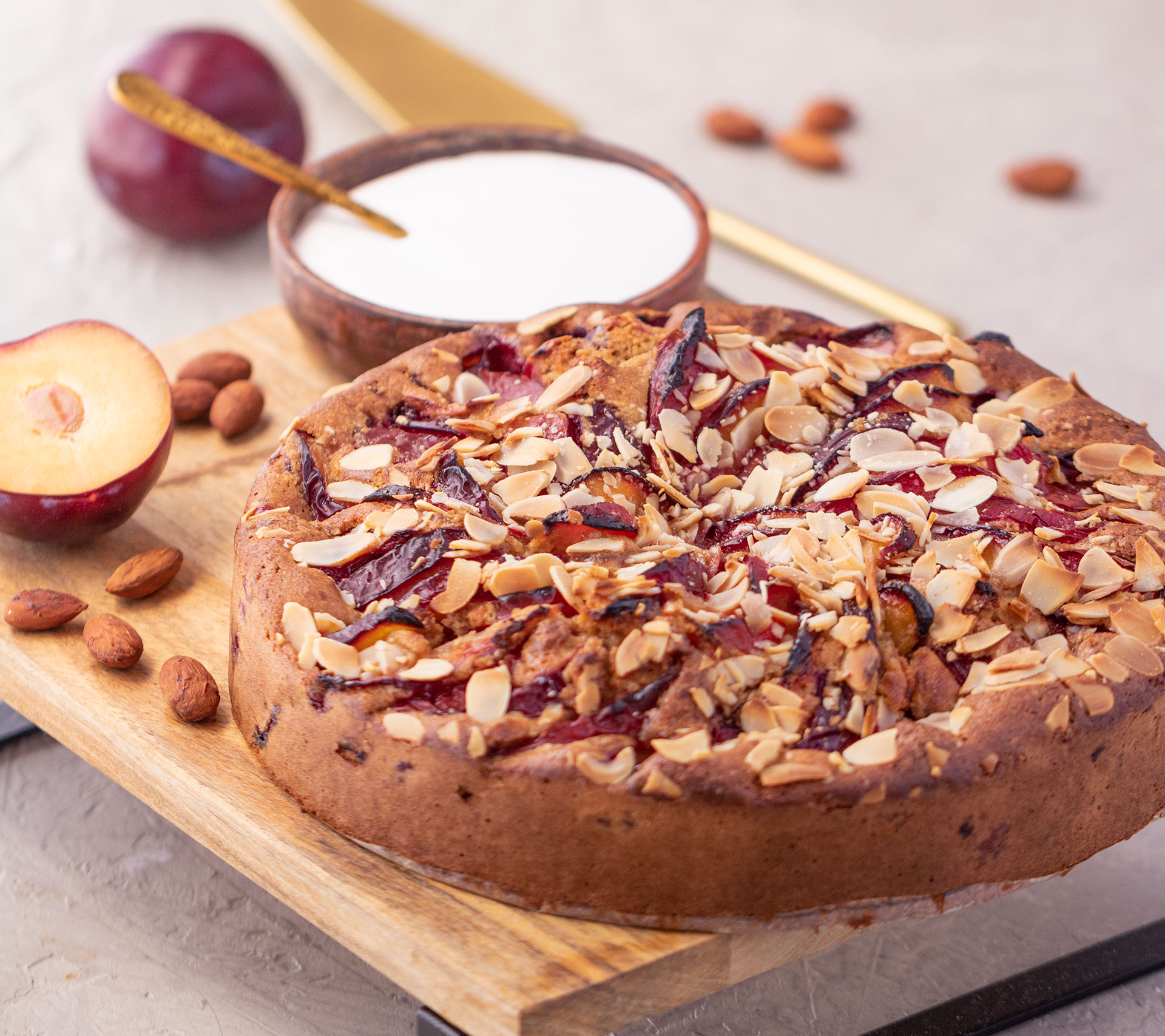 Makes 1 springform.
Ingredients:
1 cup buckwheat flour
1 cup almond flour
2 tsp baking powder
1/4 cup coconut yoghurt for batter, and more for serving
1/2 cup olive oil (you can also use coconut oil)
1 cup brown sugar
4 eggs
1/2 tsp ground cinnamon
1/2 tsp ground ginger
1/2 cup flaked almonds
6 plums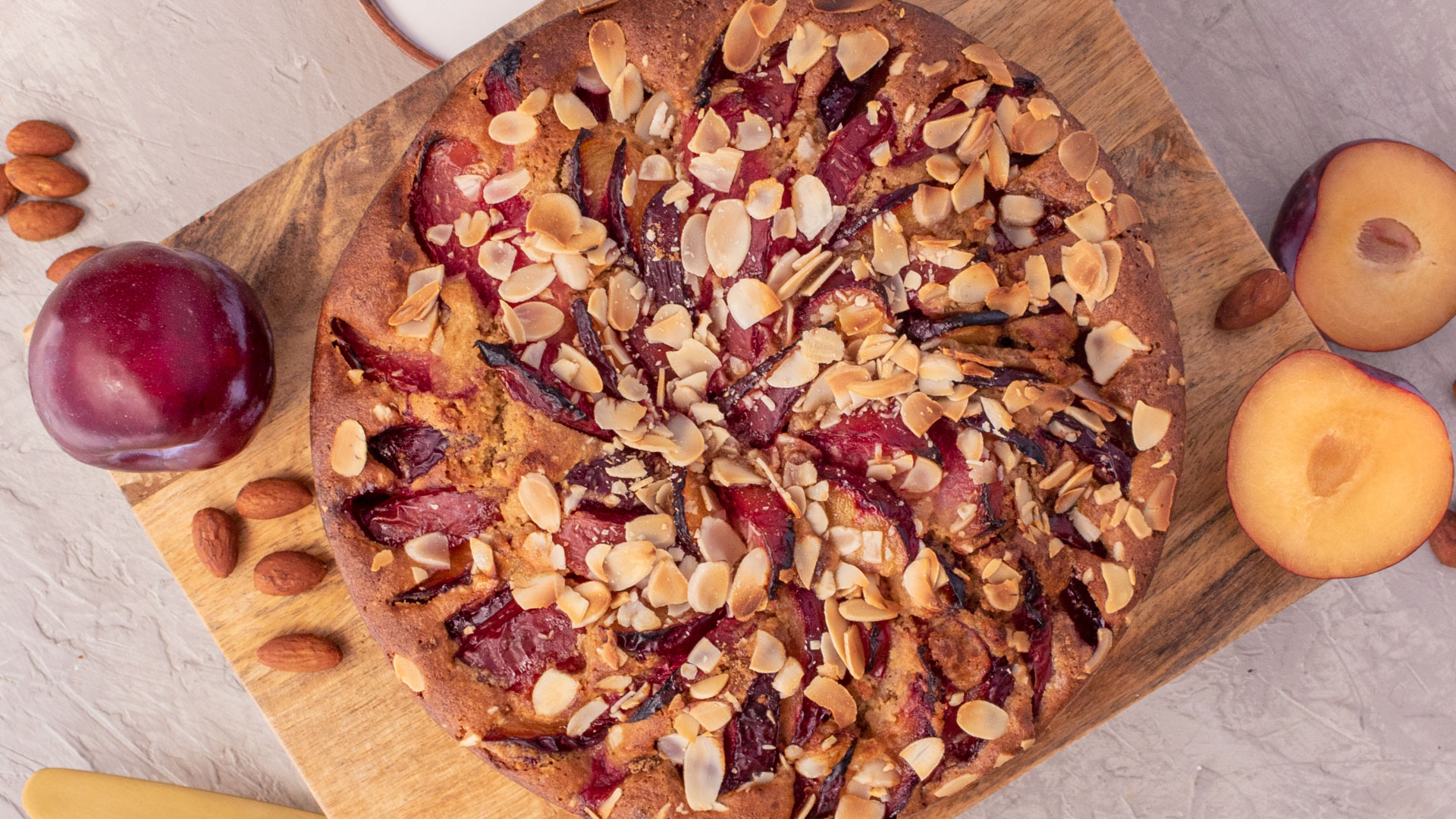 Method:
Pre-heat oven to 175ºC.
In a large bowl, whisk together olive oil and brown sugar. Whisk in the eggs one at a time.
Add buckwheat flour, almond flour, baking powder, 1/4 cup coconut yoghurt, cinnamon and ginger. Mix to combine.
Transfer batter to a lined springform.
Wedge plums and arrange onto the cake. Sprinkle with flaked almonds.
Bake for 35-45 minutes or until set.
Serve with coconut yoghurt.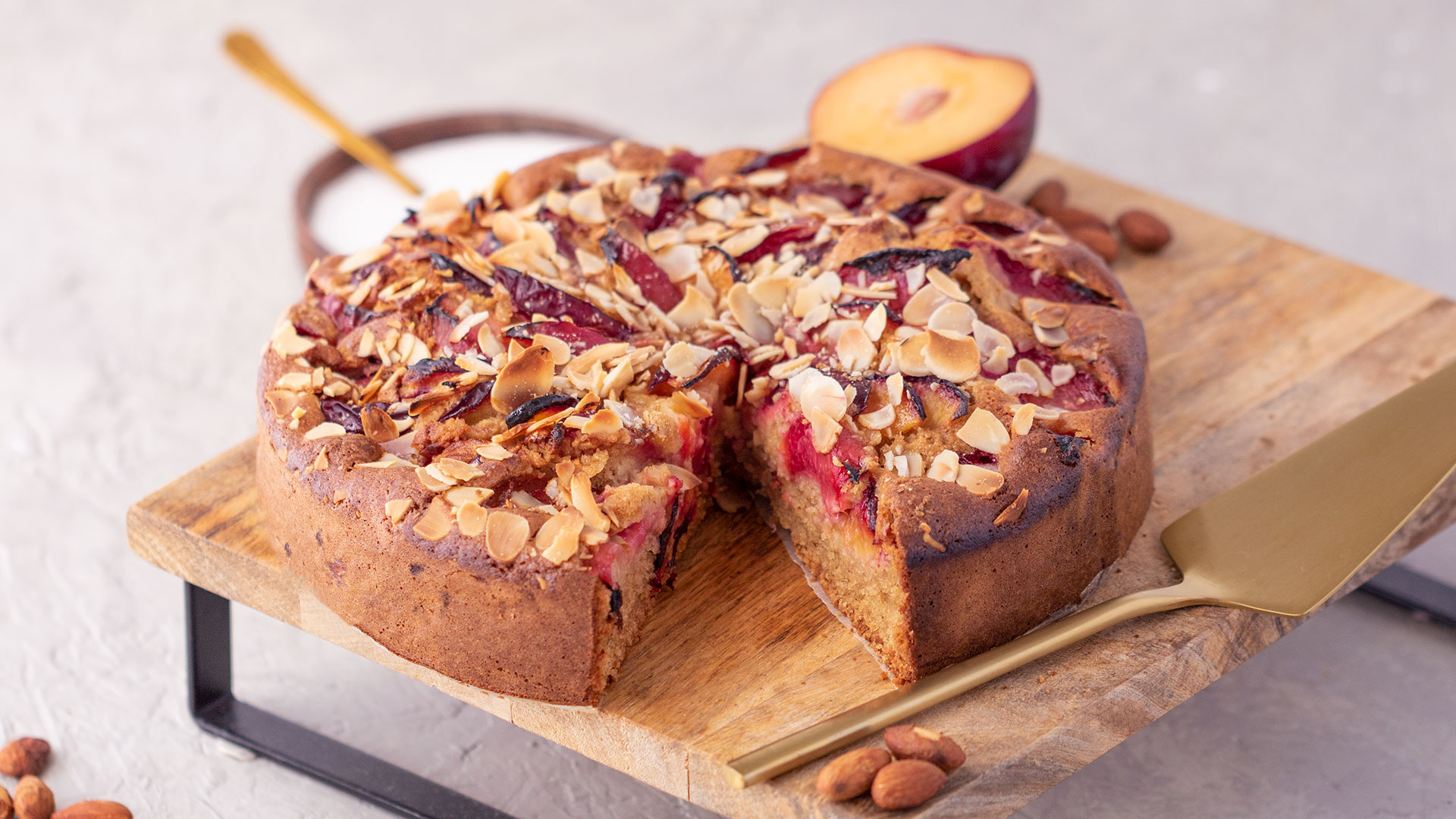 Want to make this at home? We used Cocome coconut yoghurt, WA-local plums and organic Lovin Body cinnamon powder from the Dinner Twist Marketplace.