Golden potato wedges and baby carrots roasted and served with grilled fish fillets and a blended red pepper sauce.
Ingredients:
800g baby potatoes
1 bunch dutch carrots
1/2 jar roasted peppers
1/2 cup ricotta cheese
1 lemon
1/3 bunch spring onions
2 bunches broccolini
2 packets white fish fillets
From your pantry:
Oil, salt, pepper


This recipe is gluten-free.
Method: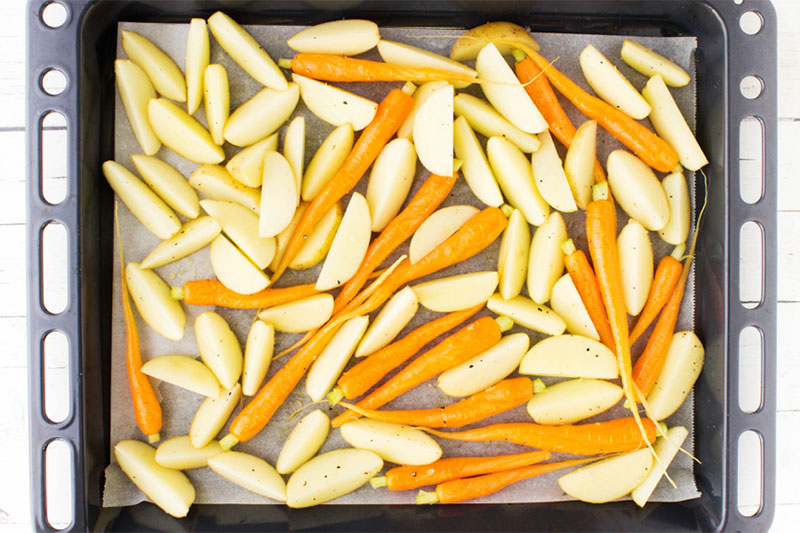 1.
Set oven to 220ºC. Wedge potatoes and trim carrots. Toss with 1 tbsp oil on a lined oven tray, season with salt and pepper. Roast for 25 minutes or until golden and tender.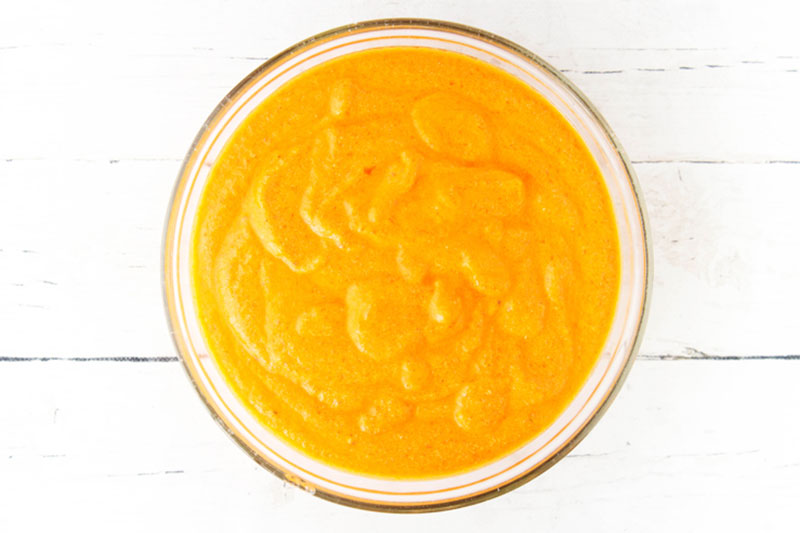 2.
Drain peppers and place in a jug with ricotta and zest and juice from 1/2 lemon (see notes). Use a stick mixer to blend until smooth. Season to taste with salt and pepper.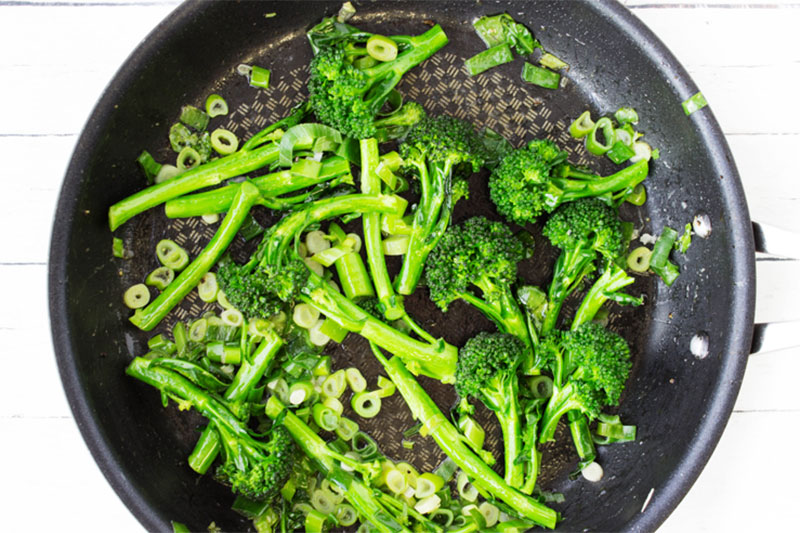 3.
Heat a large frypan with 1 tbsp oil/butter over medium-high heat. Slice spring onions, trim and halve broccolini, add to the pan as you go. Add 2 tbsp water, cover and steam for 2-3 minutes. Set aside in a serving bowl, keep pan over medium-high heat.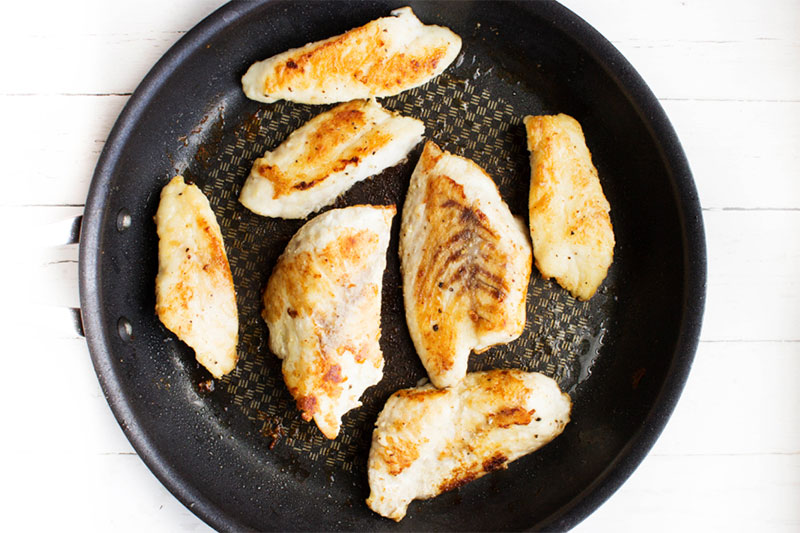 4.
Add 1 tbsp oil/butter to the pan. Add fish fillets and cook for 2-3 minutes on each side or until cooked through. Season with salt and pepper.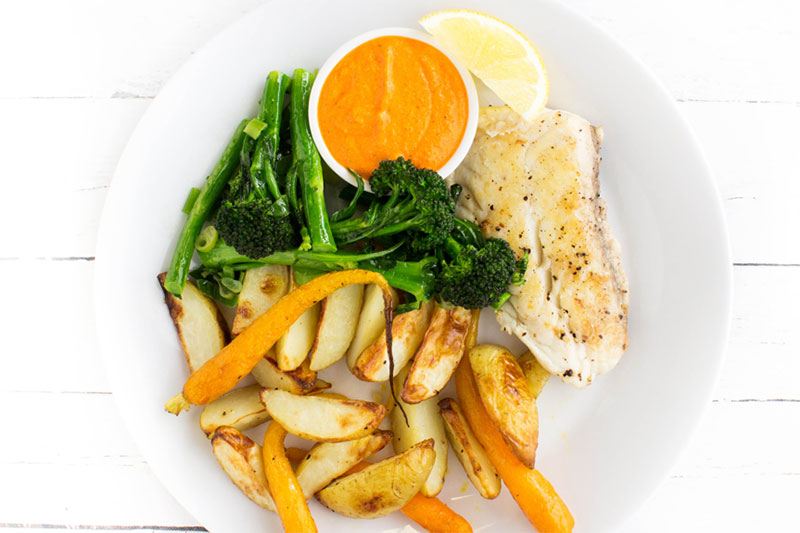 5.
Serve fish with roasted potatoes and carrots, broccolini and red pepper sauce. Cut remaining lemon into wedges and serve on the side.
Take care when zesting the lemon to not include the white membranes which can have a bitter taste.