Everyone knows peanut butter and chocolate go together perfectly… so let's head to the kitchen and start cooking these scrumptious friands!
Friands are small almond-based cakes, perfectly moist and delicious. This recipe is made using the amazing "Anything But Ordinary Plain Flour" from The Natural Food Emporium. It's packed with gluten-free wholegrains and starches for wholesome and gluten-free baking adventures.
Picture and recipe by The Natural Food Emporium.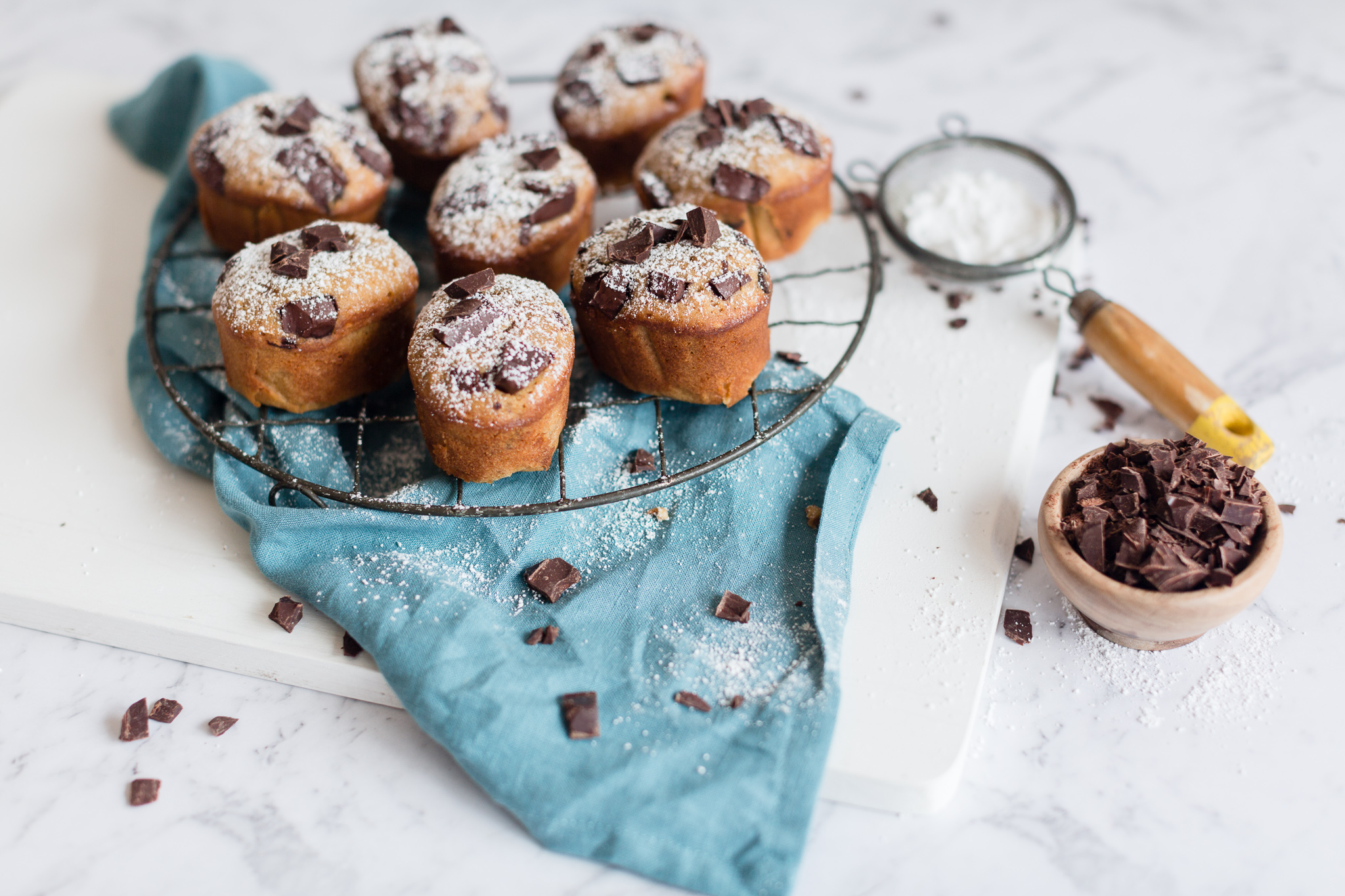 10 min + 25 min in the oven - makes 12 friands
Friand ingredients:
60g Anything But Ordinary GF Flour
20g cornflour
120g icing sugar
90g coconut sugar, powdered (you can simply process regular coconut sugar in a food processor/blender)
120g almond meal
150g dark chocolate chips
170g butter, melted
100g crunchy peanut butter
6 egg whites
50g chopped dark chocolate
1 tbsp icing sugar to serve
You will need: 12-hole friand tray, baking paper, electric or hand whisk.
This recipe is gluten-free (depending on your choice of flour and chocolate).
Best eaten fresh but can be kept in an airtight container for a couple of days.
Method:
Preheat oven to 160ºC and line a 12-hole friand tray with baking paper.
Sieve Anything But Ordinary Plain Flour, cornflour, icing sugar and coconut sugar into a large mixing bowl.
Add almond meal and whisk together then mix in the chocolate chips.
Mix melted butter with peanut butter and stir until combined and smooth.
Beat egg whites until foamy.
Pour butter mix and beaten egg whites into the flour and chocolate. Mix well with a wooden spoon.
Scoop out ⅓ level cup of mix for each friand. Scatter some chopped chocolate on top of each one.
Bake for 25 minutes, rotating tray half way.
When cooked they should be pale brown, domed in the middle and a skewer comes out clean. Cool on wire racks.
When ready to serve sieve icing sugar on top.
Make this recipe at home! You can add: GF Anything But Ordinary Plain Flour, CharCol Springs pastured eggs and NuttaButta crunchy peanut butter from the Dinner Twist Marketplace.