Fintastic news!

We now have fresh white fish and salmon fillets available in the Marketplace! All our seafood comes from Catalano's Seafood, a family business right here in Perth who have a true commitment to sustainable fishing.
Not only is fish and seafood super quick to cook, but it's easier than you think. So if you're finding you need another speedy weeknight meal, then this is the perfect solution. Also, fresh fish (and eggs) can easily be added to the Plant-Based menu – just another way the box can be customised to suit you!
We have come up with 3 super easy fish parcels you can make during the week for dinner. They all use basic pantry items and are easy to customise according to what veggies you have left in the fridge!
1. The Tuscan Fish Parcel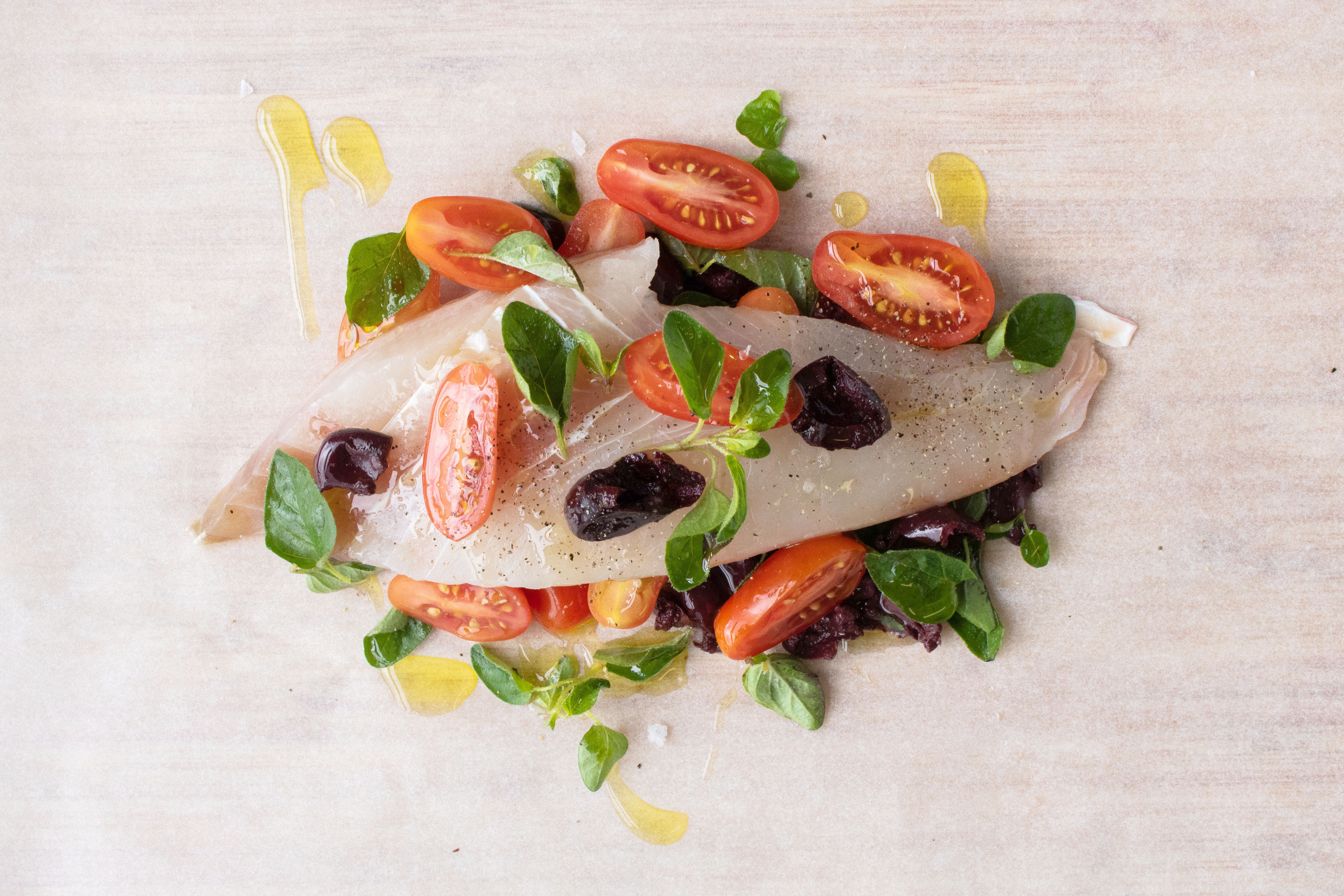 We have used:
Cherry tomatoes, pitted kalamata olives, fresh oregano, olive oil, salt and pepper.
Don't have these? Try either: chopped regular tomatoes, sliced green olives or marinated artichokes, feta cheese, fresh basil or dried oregano.
2. Lemon, Caper & Dill Salmon Parcel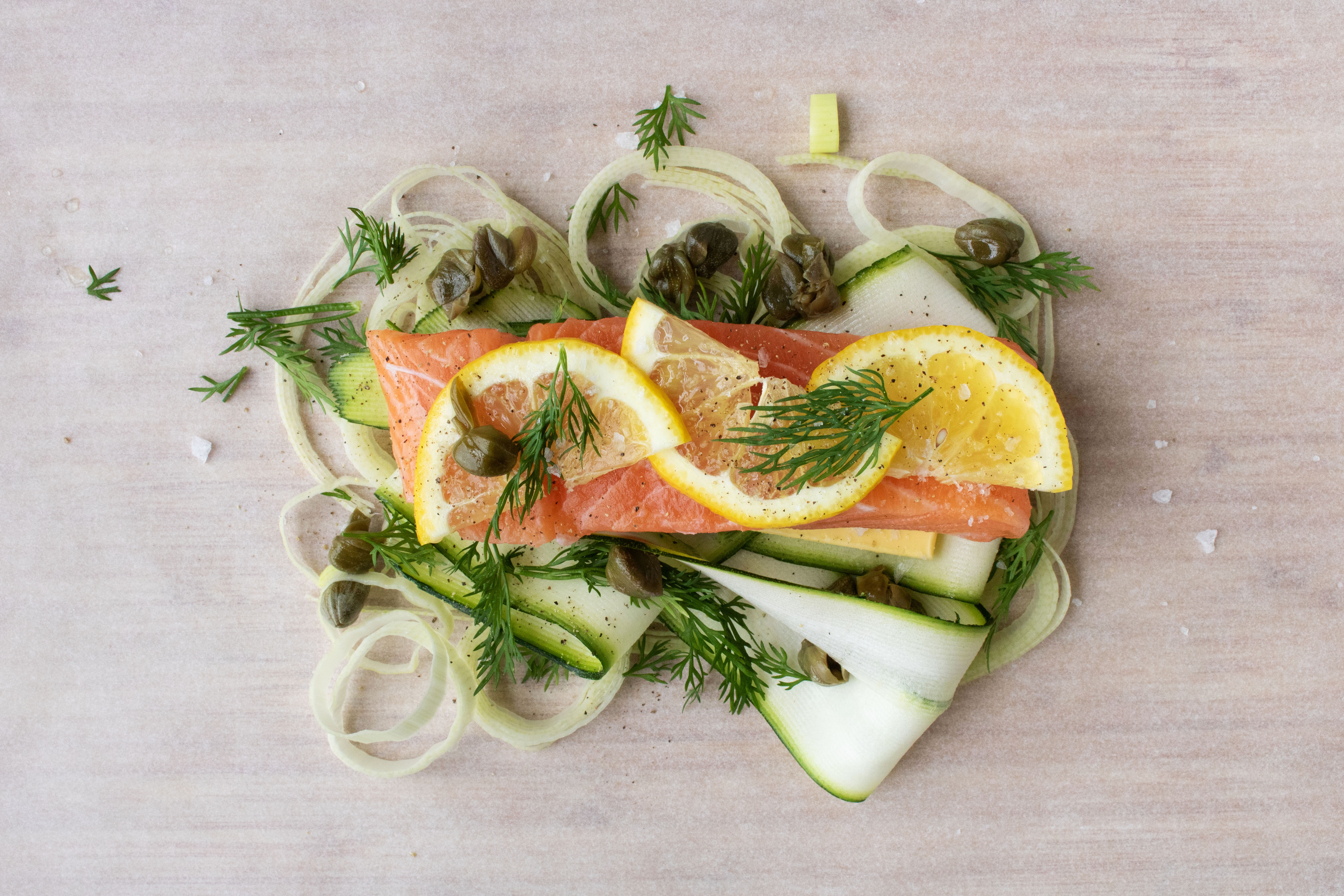 We have used:
Sliced lemon, capers, dill, ribboned zucchini, thinly sliced leek, butter, salt and pepper.
Don't have these? Try either: yellow squash, shredded kale, broccolini, asparagus, green beans, spring onions, chives or dried tarragon.
3. Thai curry fish parcel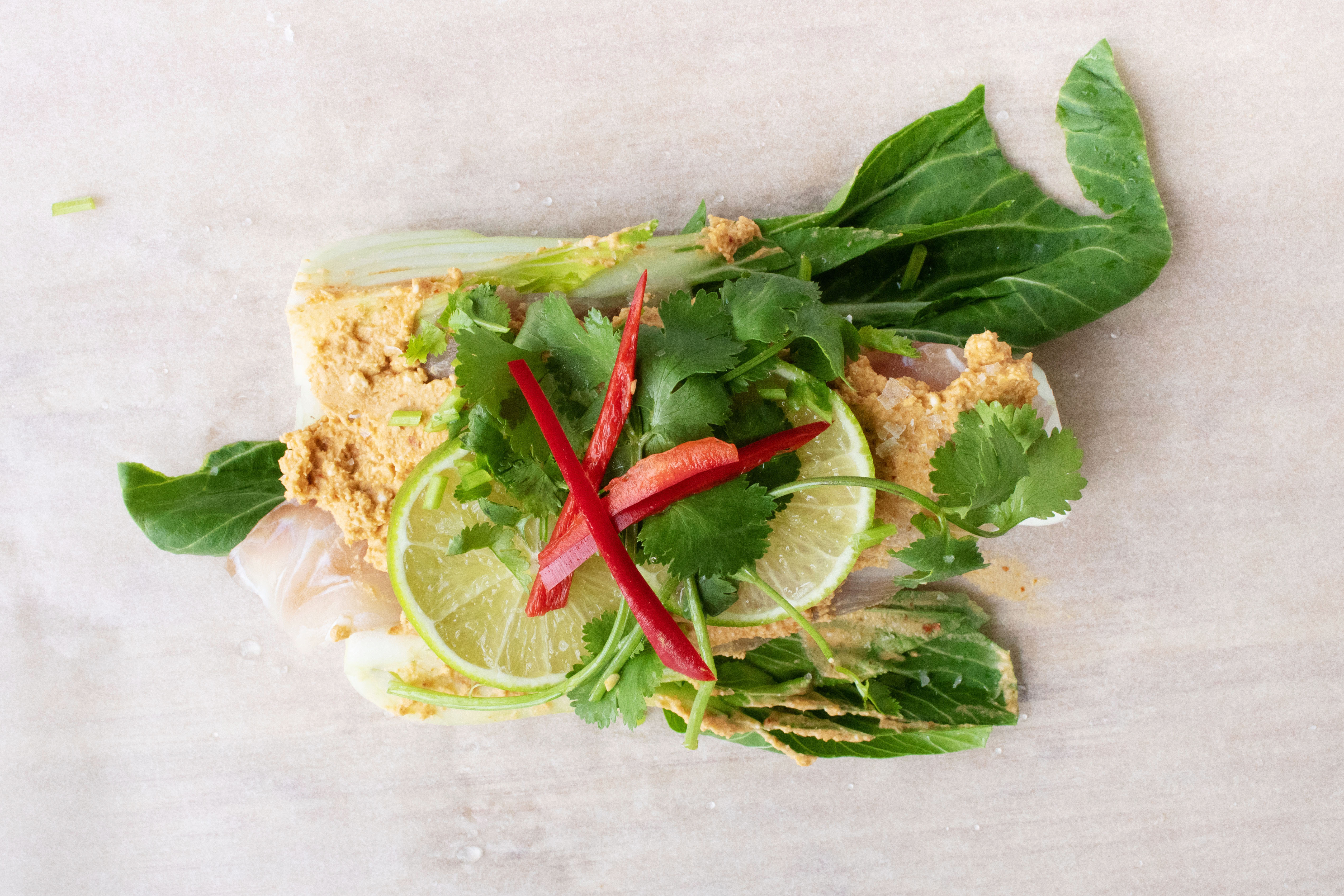 We have used:
Red curry paste mixed with coconut milk, pak choi, lime, fresh coriander and chilli to garnish.
Don't have these? Try: laksa paste (available in the Marketplace), grated ginger, soy sauce, spring onions or mushrooms.
Don't forget -
If you find making fish parcels too fiddly, you can cook these dishes as a one-tray in the oven.
As your fish is packed fresh it is best enjoyed within the first 2-3 days. If you notice it has a smell, don't fret, this is because the freshness has been locked in since it was caught. Simply give the fish a rinse with cold water to remove the smell and any extra scales that may be clinging on, then pat dry with paper towel to remove any excess moisture.
Buy fresh white fish and salmon fillets from the Dinner Twist Marketplace today.