Turban Chopstick's versatile Mini Bites Kit is transformed into delicious Bombay patties. Served with golden sweet potato wedges, fresh garden salad and complimenting mango chutney.
Ingredients:
800g sweet potatoes
3 pack gem lettuces
1 lebanese cucumber
2 tomatoes
80g dessicated coconut
1 corn cob
1/2 bunch chives
165ml coconut milk
Mango chutney of choice
From your pantry:
oil, salt, pepper, red wine vinegar
This recipe is Gluten-free and Vegan.
Method: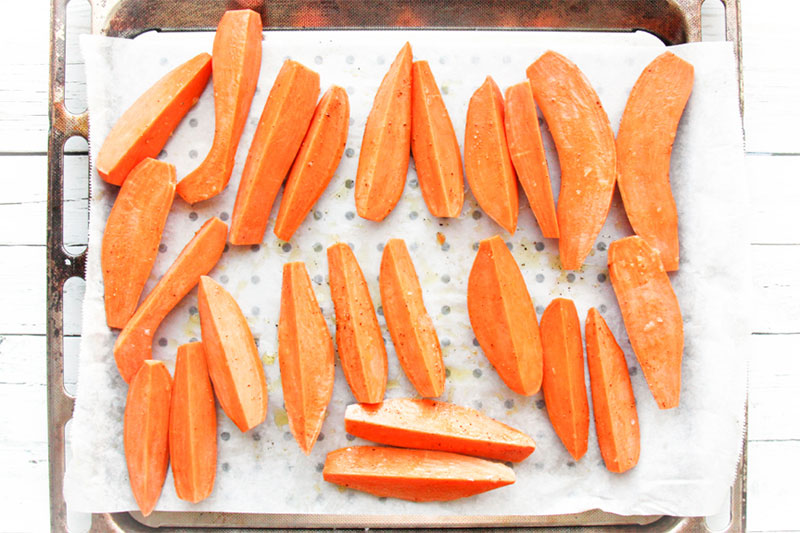 1.
Set oven to 220ºC. Wedge sweet potatoes and toss on a lined oven tray with
1 tbsp oil, salt and pepper
. Roast in oven for 25 minutes until golden and cooked through.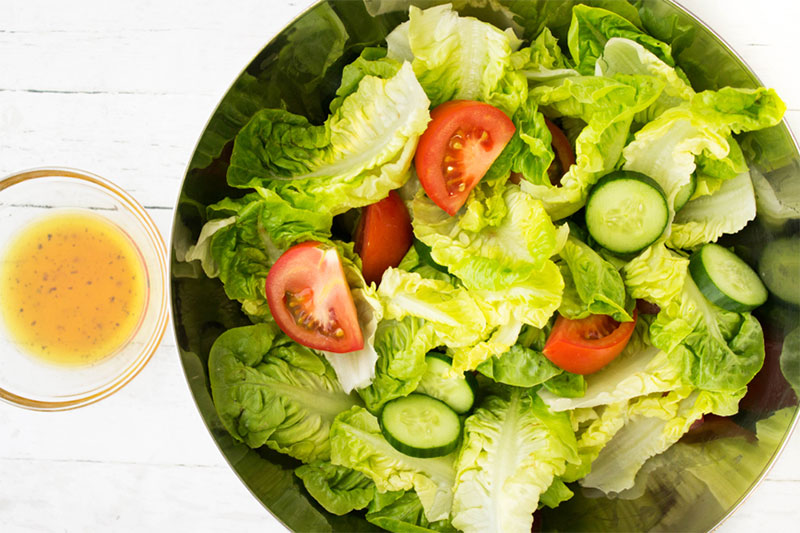 2.
Tear apart lettuce leaves and rinse. Slice cucumber and wedge tomatoes. Toss together. Whisk
1 tbsp vinegar, 1 1/2 tbsp olive oil, salt and pepper
bowl. Set aside.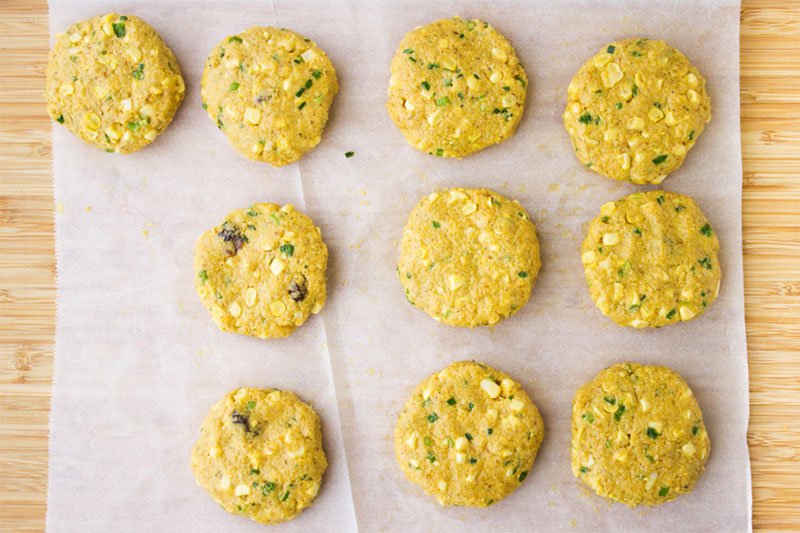 3.
Combine desiccated coconut, flour mix and corn kernels in a bowl. Slice chives and add to mix. Stir in coconut milk until combined. Use oiled hands to shape into 10 even size patties.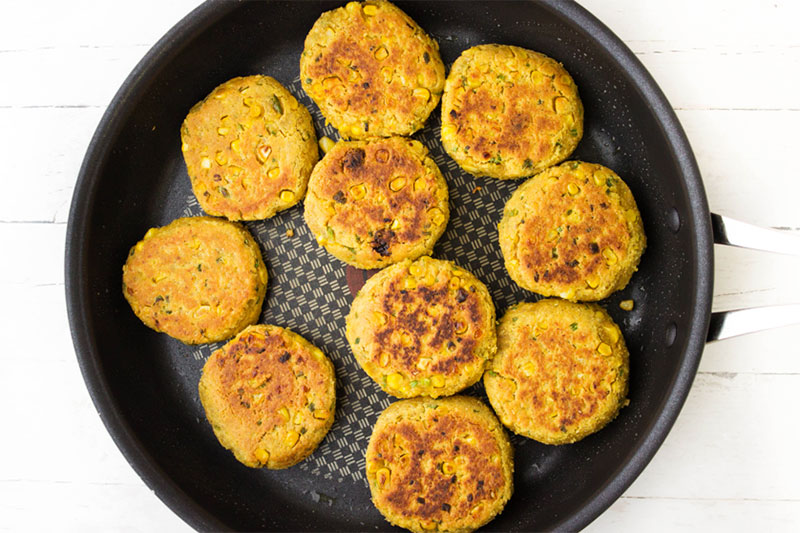 4.
Heat a large frypan over medium-high heat with 1 tbsp oil. Cook patties for 4-5 minutes each side until golden.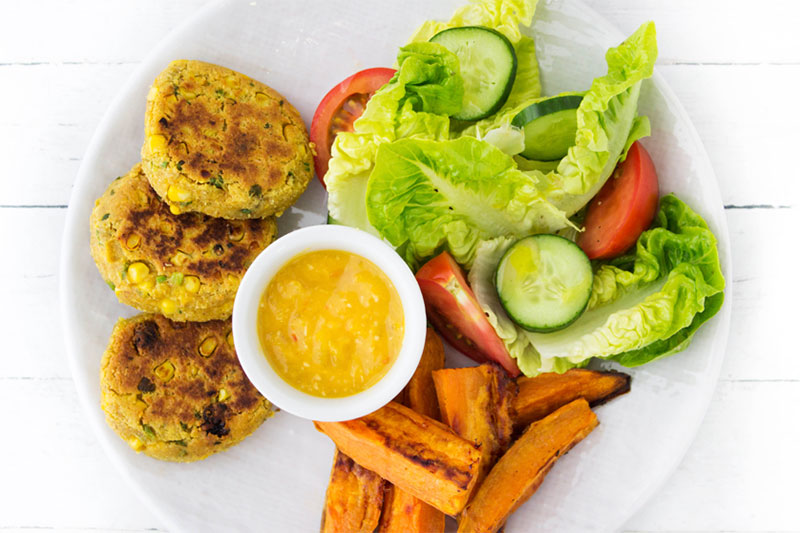 5.
Divide wedges, salad and bombay patties among plates. Serve with mango chutney for dipping.
Stretch out the sauce with a coconut yoghurt if desired! Use a 1/4 cup measure to help shape the patties. Uses Turban Chopsticks Potato Ricotta Balls from the Dinner Twist Marketplace.