Fuel your week with these delicious curried egg lunchbox sandwiches!
Simply grab a bundle on the Marketplace that contains everything you need to easily prepare some satisfying curried egg sandwiches to enjoy throughout the week.
You can prepare all the fillings at the beginning of the week and have them ready to assemble on the day when you need it!
If preferred, you can also use the bundle ingredients to make a caesar salad with boiled eggs instead. Use the bread to make croutons and loosen the mayonnaise with a little water to make a dressing.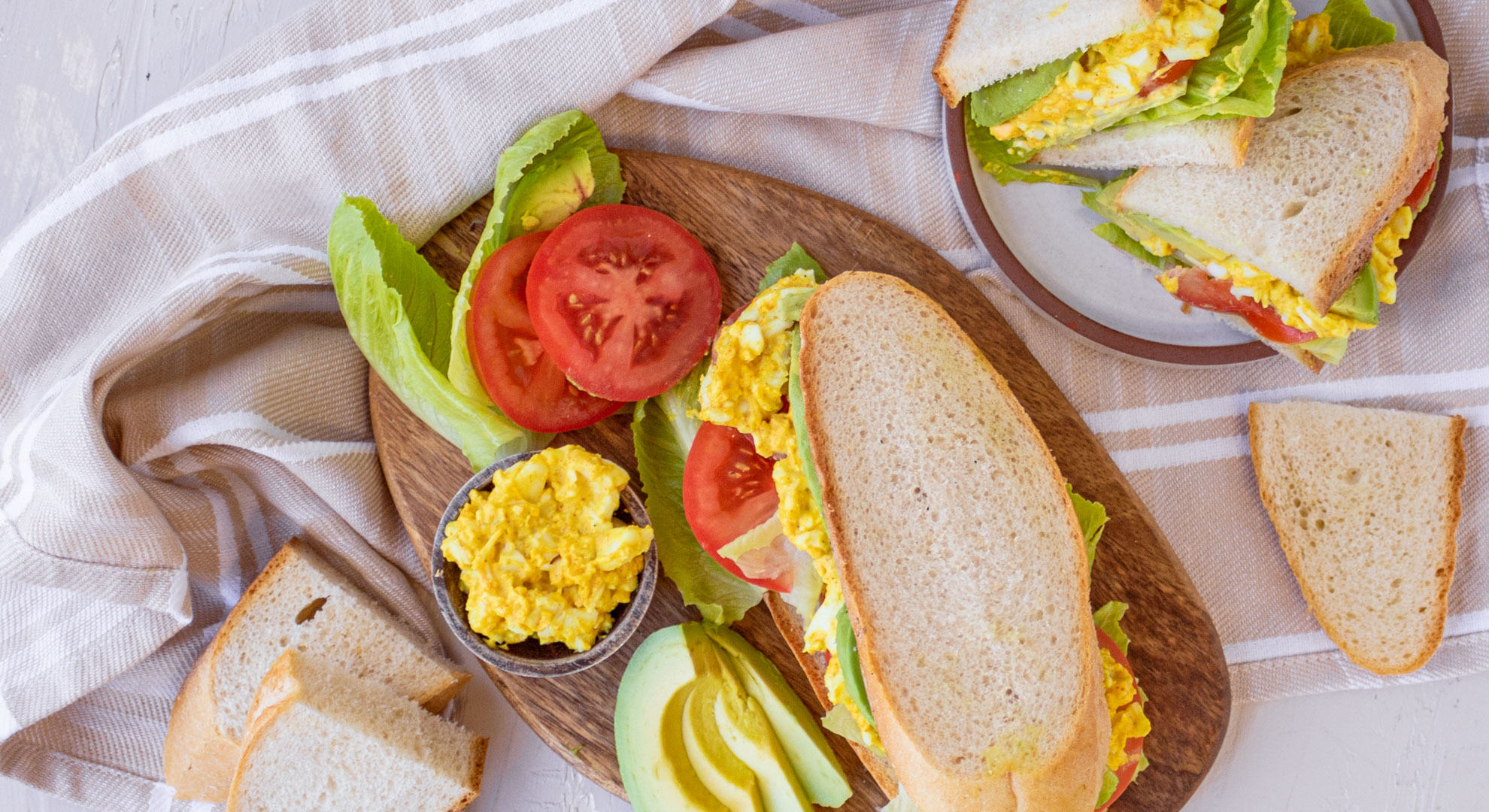 What's included in the bundle:
6-pack pastured eggs (CharCol Eggs)

lettuce

2 tomatoes

2 avocados

1 tub (100g) mayonnaise (Rozas Gourmet)
1 loaf of organic sour button bread (Abhi's Bread)
Notes: You'll also need salt, pepper and curry powder from your pantry for seasoning. Alternatively, swap curry powder for smoked paprika or another dried herb of your liking.
Method:
Bring a saucepan with water to the boil. Add eggs and boil for 8 minutes. Drain and set aside to cool.

Meanwhile, separate and rinse lettuce leaves. Slice tomatoes and avocados.

Peel the eggs and mash in a bowl using a fork. Stir in mayonnaise, 1/2-1 tbsp curry powder until combined. Season with salt and pepper.

Assemble the sandwiches with even amounts of salad and curried eggs.
Notes: The heat and flavour of curry powder can vary. Adjust the amount if needed.