Get organised with this delicious tuna lunchbox salad!
Simply grab a bundle on the Marketplace that contains everything you need to easily prepare a wholesome tuna pasta salad to enjoy throughout the week.
It's delicious both warm or cold, making it a great lunch option to bring to school or work.
It's also very versatile so you can add in any extra herbs or veggies you may have on hand. Fresh capsicum, sun-dried tomatoes, olives, grated parmesan cheese or herbs such as basil and oregano make a great addition!
For a warmer meal, you can transform this dish into a pasta bake by adding some cheese on top and finishing in the oven or sautéing the vegetables before stirring through.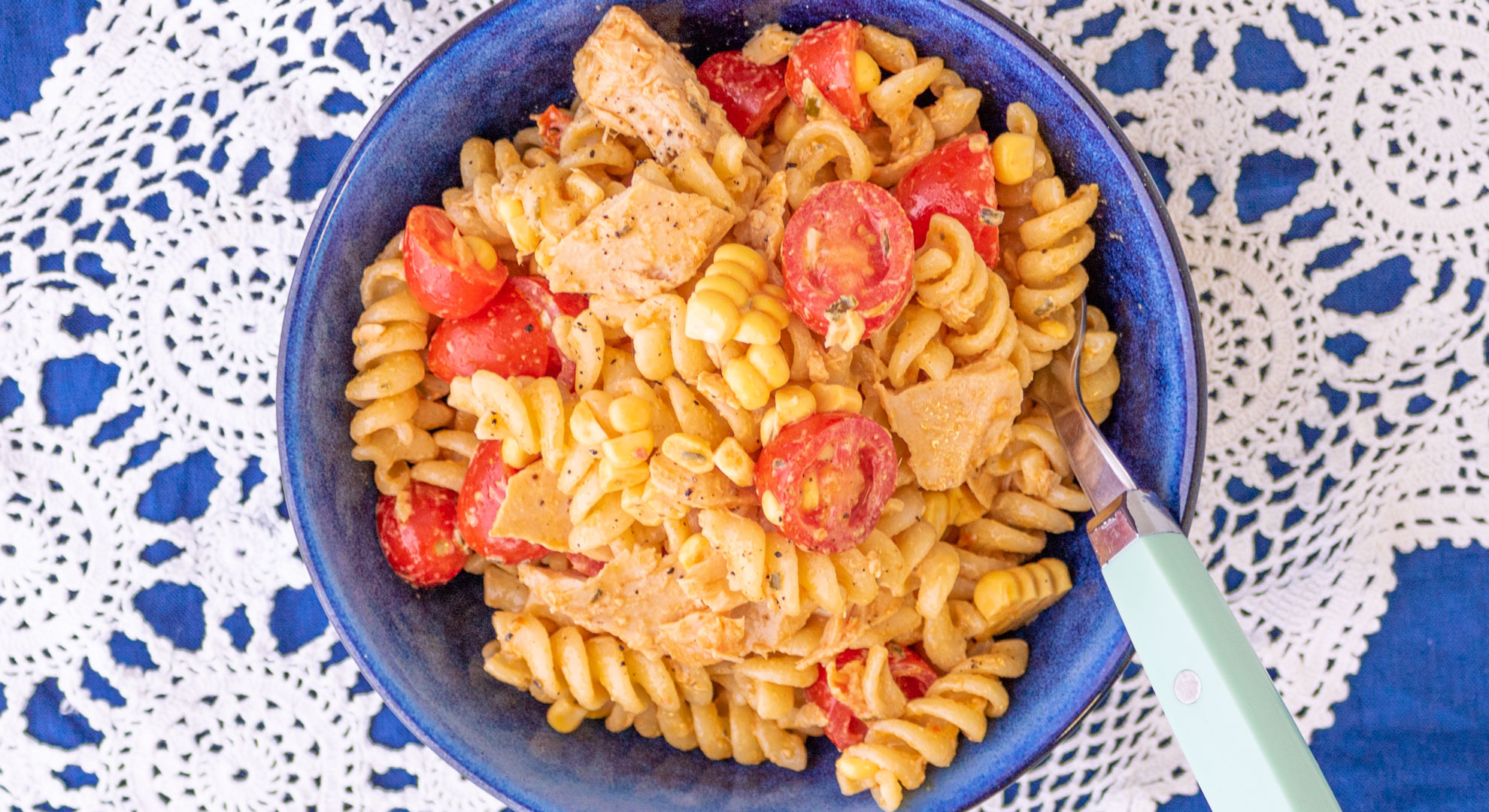 What's included in the bundle:
500g short pasta (La Molisana)

2 corn cobs

400g cherry tomatoes

1 jar sustainably caught Australian tuna steak in olive oil (Little Tuna)
1 tub nut-free capsicum, chives & Parmesan sauce (The Olive Branch)
You'll also need salt and pepper in your pantry for seasoning.
Method:
Bring a large saucepan of water to the boil. Add pasta and cook for 7-10 minutes or until al dente. Drain and rinse.

Meanwhile, remove corn from cobs and halve tomatoes. Drain and break apart tuna steak. Add to a large mixing bowl.

Toss the cooked pasta with vegetables, tuna and sauce. Season with salt and pepper.