Moist, light, gluten-free, and a decadent chocolate flavour — these cupcakes tick all the right boxes!
And better yet? They're easy to make, featuring a chocolate cookie baking mix from The Naked Food Emporium.
The baking mix is originally designed to make cookies but also works great in cupcakes. Plus, the mix is made in Perth from clean ingredients, so you can enjoy this sweet recipe knowing you're supporting a WA-local business.
For a decadent finish, you can add on a yoghurt & nut butter frosting that isn't full of nasties. In other words? You can definitely ask for seconds!
Makes 10–12 cupcakes.
Ingredients:
1 Packet of Choc a Choc GF Cookie Mix
1/2 tbsp baking powder (you can use a GF version)
2 eggs, lightly whisked
1/3 cup melted coconut oil or butter
1/2 cup milk (or milk alternative)
3/4 cup natural Greek yoghurt (or coconut yoghurt)
Ingredients, optional frosting:
1/2 cup natural Greek yoghurt
1/4 cup nut butter
1-2 tbsp honey or maple syrup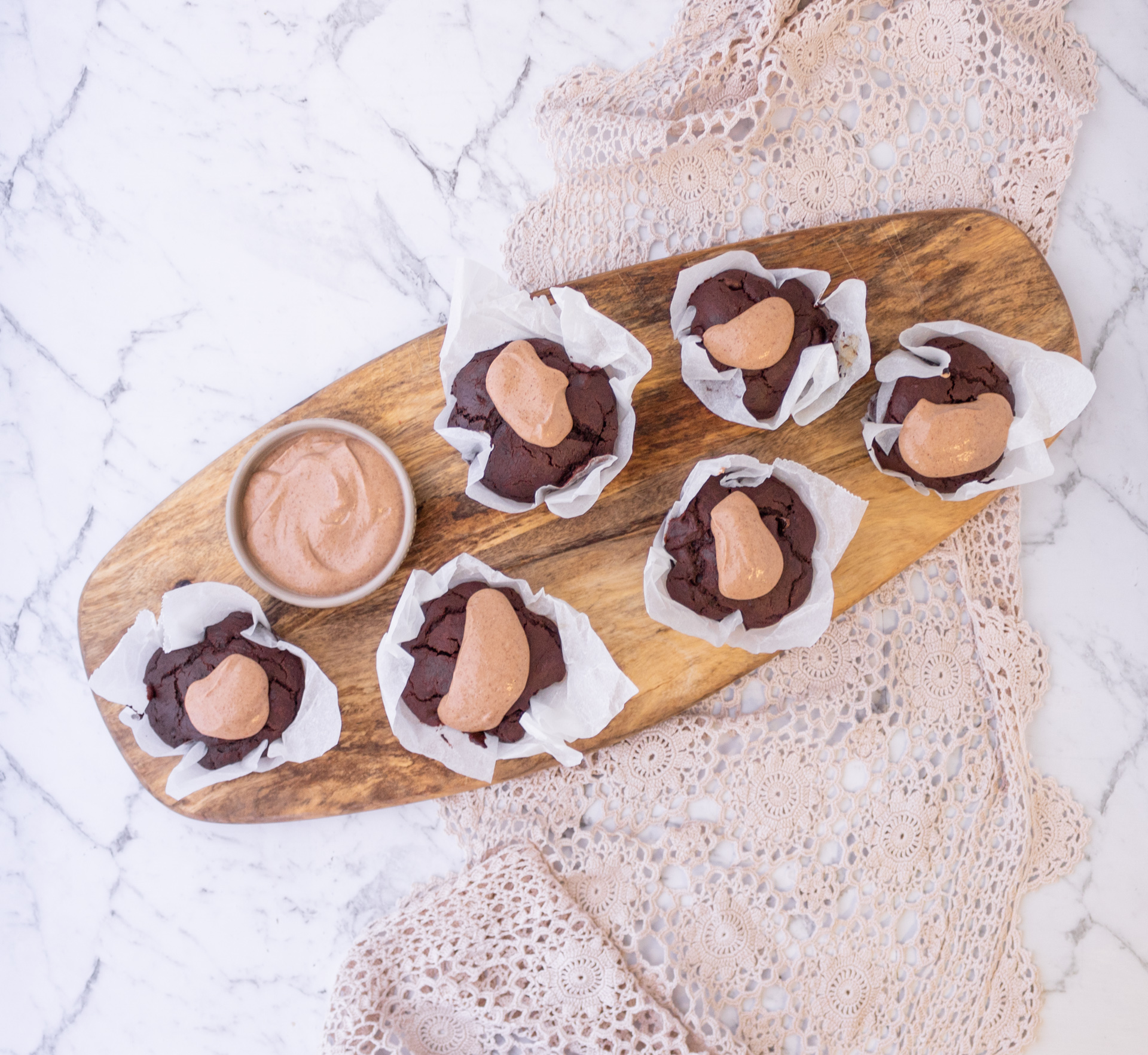 Method:
Preheat oven to 180°
In a bowl sieve in Cookie Mix and baking powder. Then, tip in chocolate chips
Stir in remaining ingredients and mix well
Fill prepared muffin cups 3/4 full and bake for around 25 minutes or until baked through
Cool in pan for about 10 minutes before transferring to wire rack
If making frosting, whisk together ingredients until creamy. Spread onto cooled cupcakes
Want to make this at home? We used cookie mix, yoghurt, milk, maple syrup, hazelnut & cocoa nut butter and coconut oil from the Dinner Twist Marketplace.