If you've ever had sticky mango rice at a restaurant, chances are you love this simple dessert just as much as we do!
And great news; you can easily make a simple version at home yourself with just a few ingredients.
The recipe originates from Thailand, but today, the dish is enjoyed all over the world. It's the perfect eat-outside-in-the-summer-sun treat, after all!
Traditionally, the dish is made with sweet sticky rice, which are soaked for hours or even overnight. However, we've tried and tested a simpler version - a cheat's sticky rice, made with risotto rice instead - for when you don't have time to soak the sticky rice or just don't know where to buy them.
Granted, it's not 100% like the original - but we dare say it's pretty close, and absolutely delicious! Read on to learn how to make a simple risotto-rice-based version of Thai sweet sticky mango rice.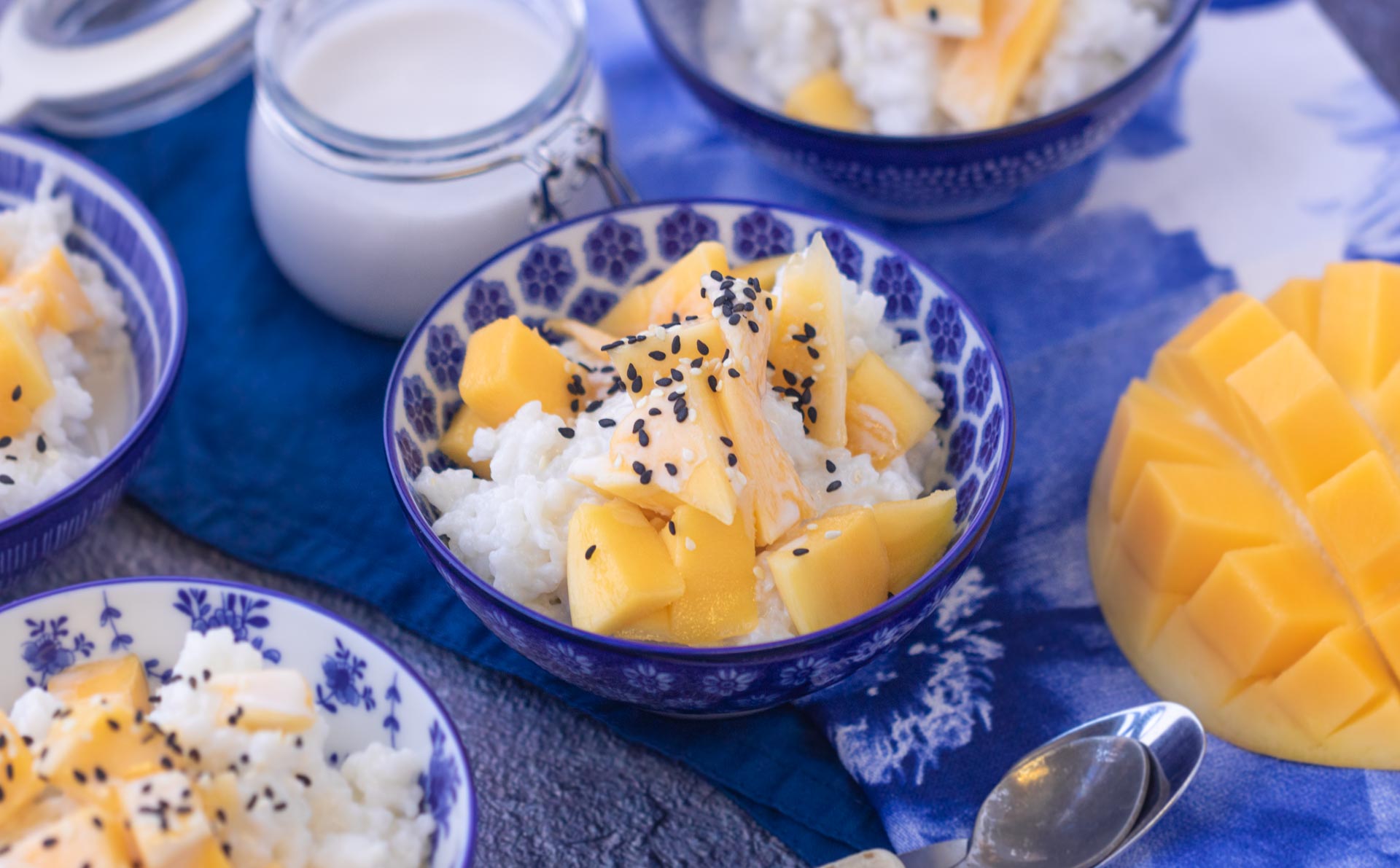 Makes 4-5 serves.
Ingredients:
1 tin (400ml) coconut milk
1 cup risotto (arborio) rice
2-3 cups water
40g sugar (or more to taste)
pinch of salt
1 large or 2 small mangoes
1 tsp sesame seeds to serve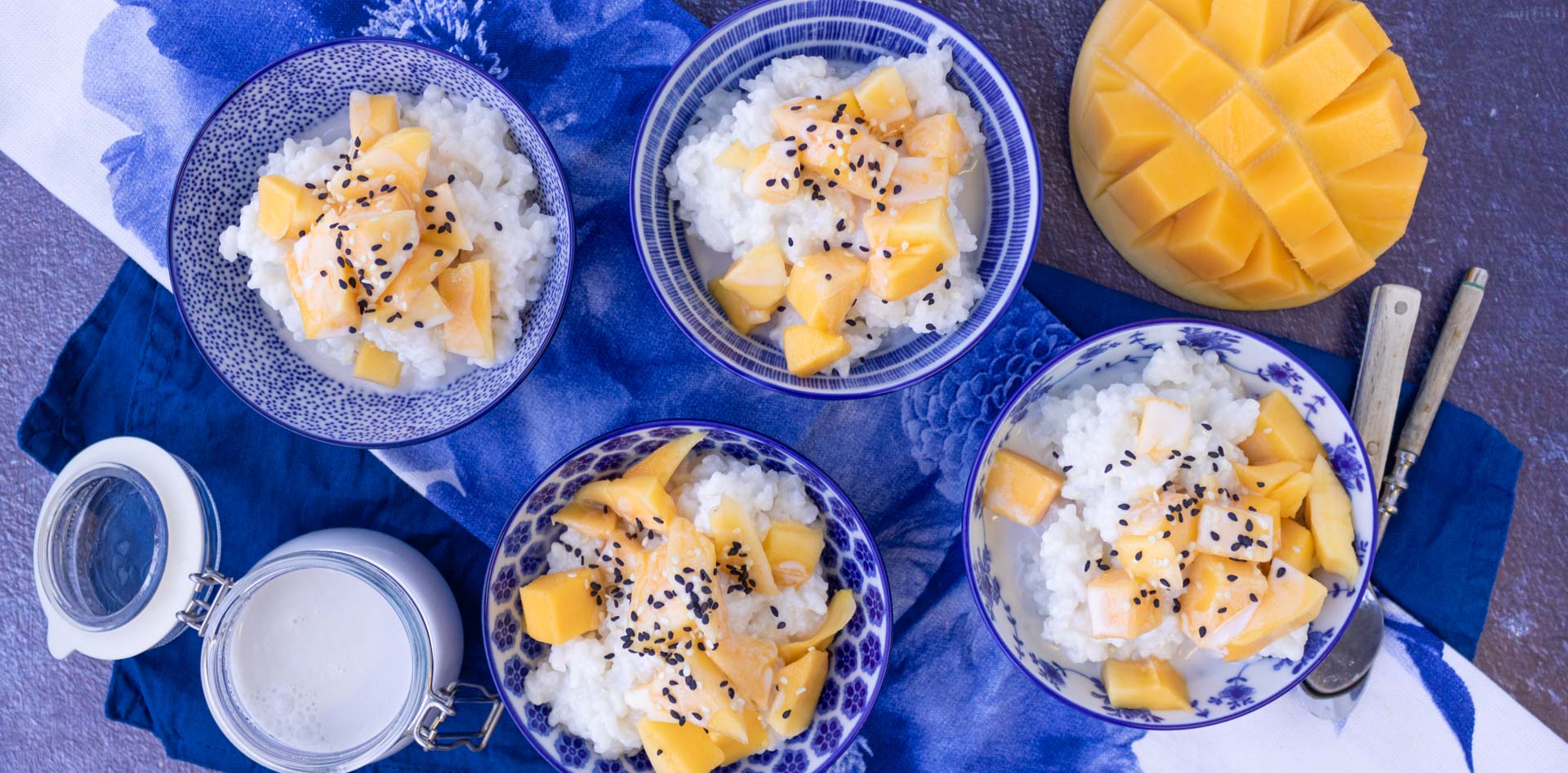 Method:
Rinse the rice well until the water used for rinsing looks clear.
Add the rice to a saucepan and cover with water. Simmer, covered, over low heat, stirring frequently, until water is absorbed.
Meanwhile, add coconut milk, sugar and salt to another saucepan. Bring to a simmer over medium heat to combine and take off the heat.
Add half the coconut milk and sugar mixture to the rice. Continue to simmer the rice, stirring often, until the coconut milk is absorbed.
Add another 1/2 cup of water to the rice and continue cooking until absorbed. Continue, adding 1/2 cup water at a time, until rice is soft to the bite and a sticky texture.
Let rice and coconut milk mixture cool in the fridge. Meanwhile, peel and dice or slice the mangoes.
Serve the sticky rice in bowls topped with mango, remaining coconut milk mix, and a sprinkle of sesame seeds.