We're with you! Now is the time to get creative and really use up what we all have hidden at the back of the pantry.

You may have also needed to stock up on extra fresh veggies and finding it difficult to think of ways to use them up. Well here are some of our favourite staple dinners (& work from home lunches) that are perfect for using up what you have on hand!
Leftover salad ingredients such as cucumber, cherry tomatoes and leaves are great in this pesto rice bowl. Any spare root vegetables, zucchini, eggplant, herbs or even frozen peas? Add them to a curry dahl or stir fry noodles. Don't forget there's always your breakfast omelet you can add these to as well!
Don't worry if you're missing a couple of ingredients and want to enjoy these yummy dishes. We have most of what you need on the marketplace!
Curry Dahl

Ingredients:
1 onion or shallot
1 tomato (or any leftover veggies in fridge)

150g red lentils
400ml coconut milk
Optional toppings:
Chopped coriander
Spring onion tops or mint
Natural yoghurt
From your pantry: oil, salt, pepper, curry powder or garam masala
Customise it: Add black mustard seeds, ground turmeric, chilli flakes or ground cumin for extra flavour. Add baby spinach or leftover zucchini, cauliflower and capsicum. Dollop with yoghurt or serve with a squeeze of lemon.
Method:
Slice onion and add to a saucepan over medium-high heat with oil.
Add 1 tbsp curry powder or garam masala and cook for 5 minutes until softened. 

Wedge tomato (or veggies of choice).
Add lentils and coconut milk along with 1 tin (400ml) water. Simmer for 15 minutes until lentils are tender.
Season dahl with salt and pepper.
Serve dahl with toppings of choice.
Missing something? You can get Brown onions, tomatoes, coconut milk and natural yoghurt from the Dinner Twist Marketplace.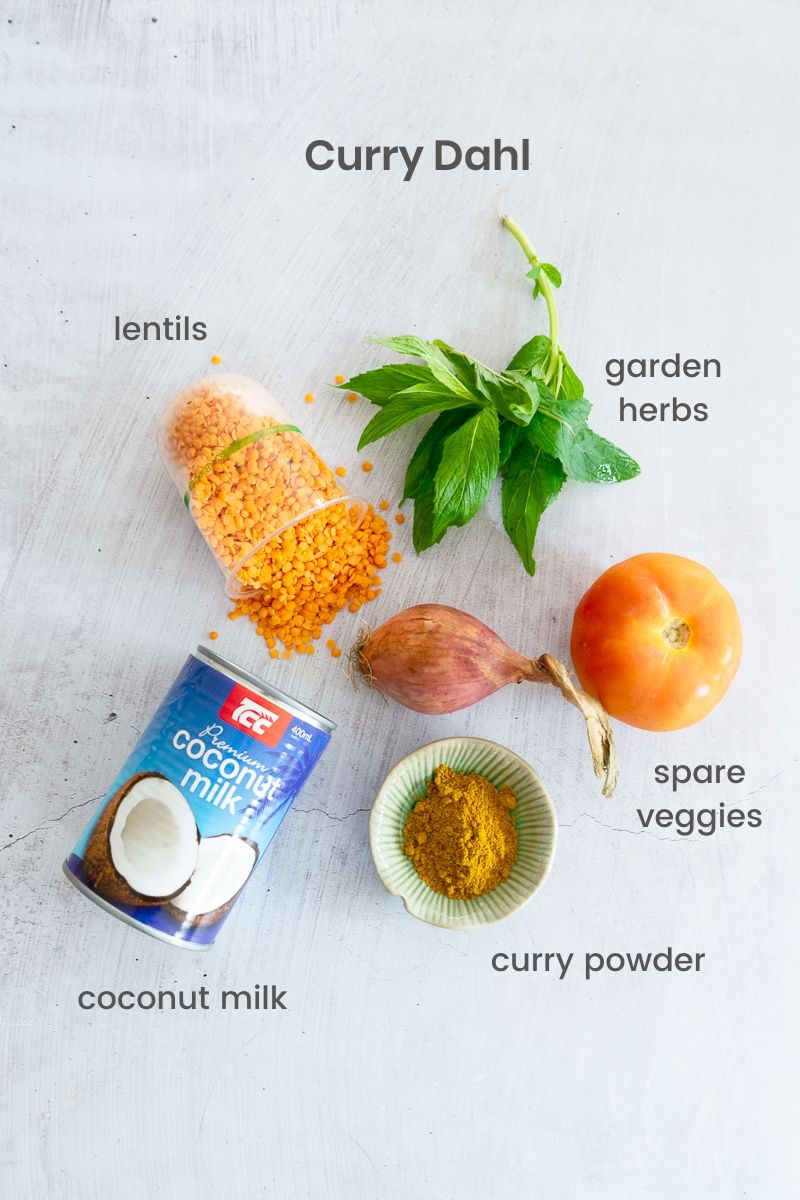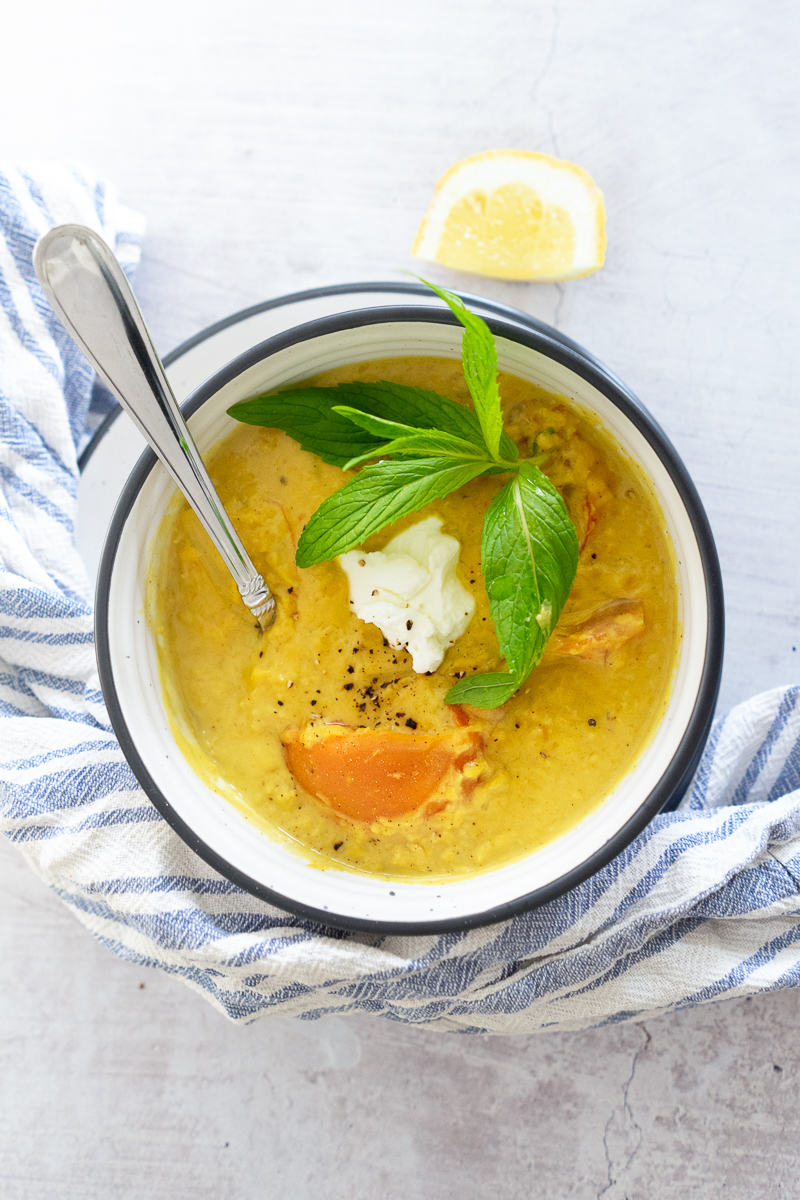 Pesto Rice Bowl with crispy chickpeas

Ingredients:
150g brown rice
400g chickpeas
200g cherry tomatoes, halved
100g baby spinach (or any leftover salad leaves)
3 tbsp pesto (we used Giuliano Pesto Genovese)
From your pantry: olive oil, salt, pepper, balsamic vinegar
Customise it: Add lemon juice or lemon zest or chilli flakes to spice up the dish! Add crushed garlic or ground spice of choice to the chickpeas before roasting.
Method:
Set oven to 200ºC. Place rice in a saucepan and cover with water. Bring to the boil and simmer for 15 minutes until tender. Drain and rinse.
Drain chickpeas and pat dry. Toss with olive oil, salt and pepper on a lined oven tray. Roast in oven for 15 minutes until crispy. 

Halve cherry tomatoes. Toss with baby spinach, 1 tsp balsamic vinegar and 2 tsp olive oil.
Stir pesto through rice. Divide even amounts among bowls along with chickpeas and salad.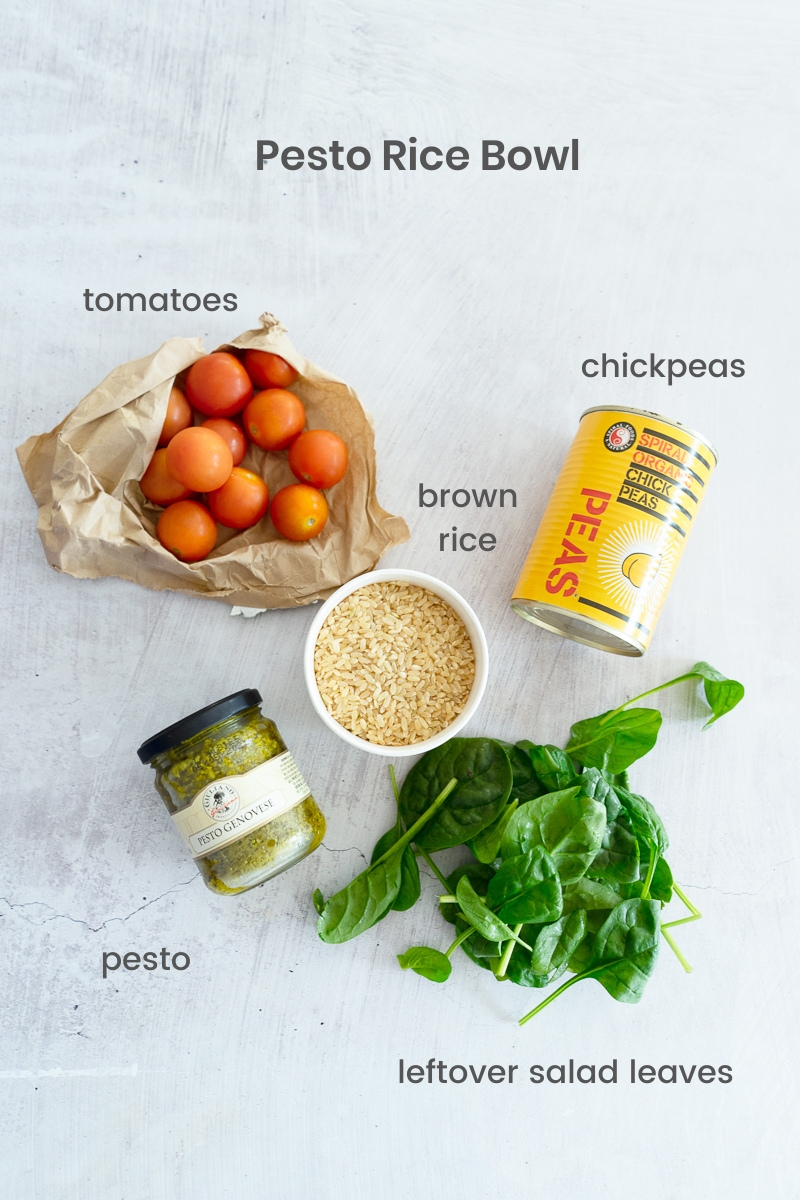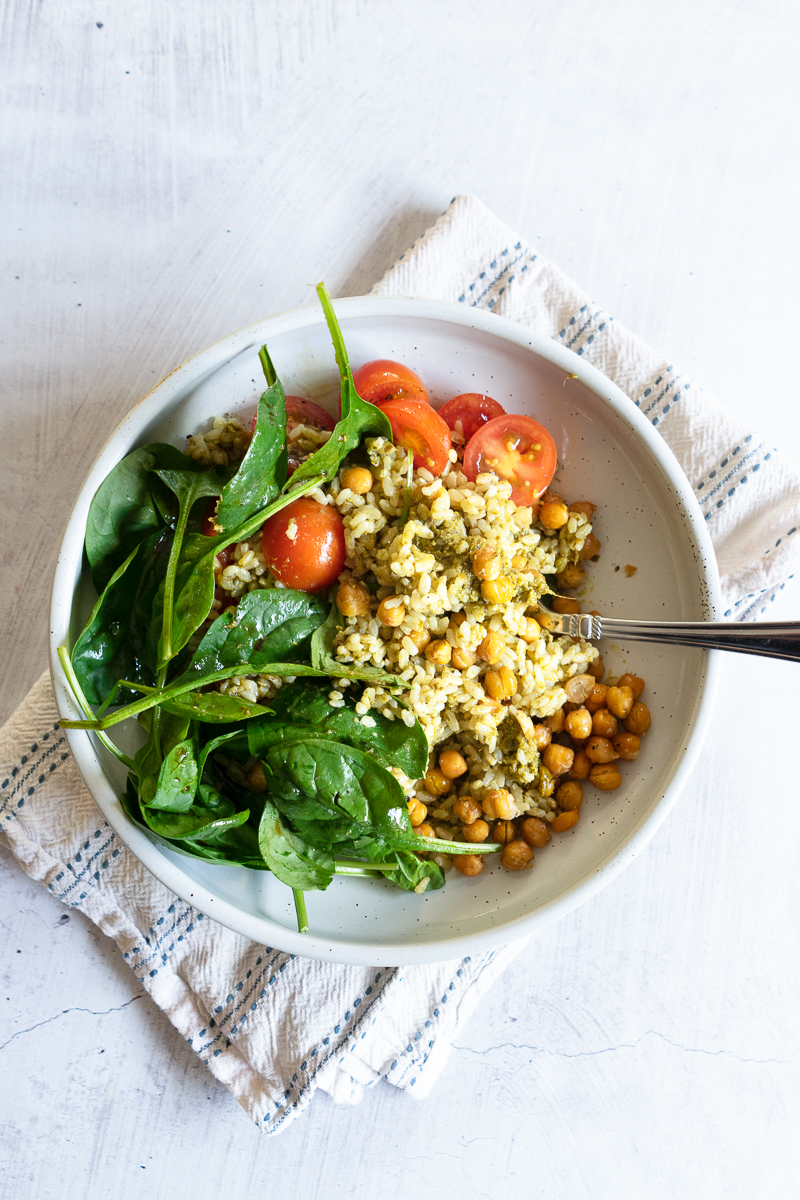 Satay Noodles

Ingredients:
100g (1/2 pkt) noodles of choice
1/4 cup peanut butter
1/2 red capsicum (or leftover veggies of choice)
75g snow peas (or leftover veggies of choice)
2 eggs
Optional toppings:
Spring onions or chopped herbs from the garden
Toasted sesame seeds
Peanuts or fried shallots
Fresh sliced chilli
From your pantry: oil, soy sauce, rice wine vinegar (or use a fresh lime)
Customise it: Add garlic, grated ginger or lime zest and juice to the sauce if you have any. Sesame oil also works great for flavouring the dish! Instead of eggs you can use a protein of choice - shredded chicken or beef stir fry strips are also great in this dish!
Method:
Bring a saucepan of water to boil. Add noodles and cook according to packet instructions. Drain and rinse.
Combine peanut butter with 2 tbsp soy sauce and 2 tbsp rice wine vinegar in a bowl. 

Cook eggs according to preferred method.
Slice vegetables and cook in a pan over medium - high heat for 2-3 minutes or until tender.
Toss in cooked noodles and sauce until coated. Season with salt and pepper to taste.
Serve noodles with egg on top along with any other garnishes you may have.