Anzac biscuits are loved by most Australians.
Crunchy, sweet, and a long shelf life are all factors that make this treat popular.
But there's more to it than just enjoyable texture and taste; the Anzac biscuit has a fascinating history that may surprise you.
Here are 3 interesting facts about Anzac biscuits.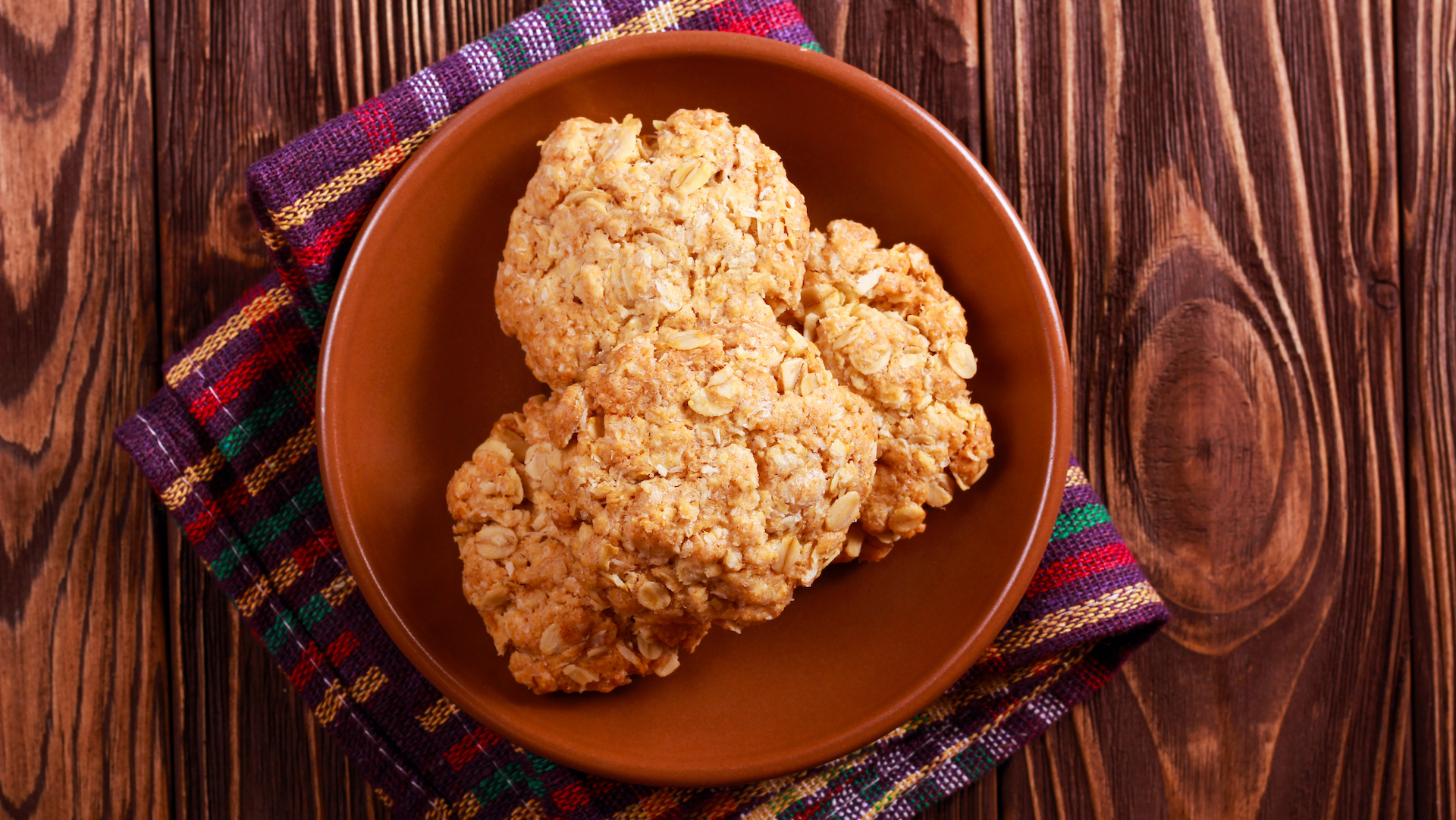 1: They were created around the time of WW1
It's thought that Anzac biscuits were created as far back as World War 1. At this time, the biscuits were being baked by volunteers sold in Australia and New Zealand to raise funds for the army.
A similar type of biscuit was sent to the soldiers in war. However, these were rock-hard, which was necessary to improve their shelf life. Not everyone appreciated these tooth-breaking treats; in fact, some soldiers claimed that eating these bikkies reminded them of eating seasoned jarrah wood. As such, it was popular to grind them up and eat them as porridge.
Thankfully, the versions baked today are reminiscent of the fund-raising biscuits rather than the soldier ones, which means they're much softer and easier to eat.
2: The name is legally protected
Since 1994, the name 'Anzac Biscuits' has been legally protected. You may only use it to name biscuits that are made with the original recipe and include oats, coconut, sugar, baking soda, syrup, butter and flour. In addition, you cannot name biscuits made with this recipe 'cookies' or anything similar.
This naming law was enforced in 2008 when a popular sandwich chain made a sweet treat that they named 'Anzac Biscuits'. However, the recipe was not authentic, they were told off, and production and sale of the fake biscuit were ceased.
3: You can easily bake your own
Anzac biscuits boast a perfect combination of crispiness, chewiness, and sweet flavour. In other words, they're among our favourite afternoon tea treats!
Thankfully, it's easy to make your own. Simply head to the Dinner Twist Marketplace and order a packet of make-your-own baking mix! It comes with a simple recipe, so you'll have freshly baked bikkies on the table in no time.