Seasonal strawberries truly shine in this recipe, and we bet you'll come back for seconds!
By oven-roasting strawberries with maple syrup, balsamic vinegar, (vegan) butter and fresh rosemary, you end up with a decadent sauce.
Try pairing the strawberries with these egg-and butter-free pancakes that are perfectly light, fluffy and vegan-friendly! (If preferred, you can instead mix up a batch of your favourite non-vegan pancakes).
Ready to get cooking? We sure are!
Ingredients, pancakes for 4 people:
2 cups all-purpose flour
2 tbsp coconut sugar (or another type of sugar to your preference)
1/2 tsp salt
1 tbsp baking powder
1 1/2 cups plant-based milk (we used oat)
1 tbsp apple cider vinegar
Ingredients, strawberry sauce:
500g fresh strawberries
2 tsp balsamic vinegar
2 tbsp maple syrup
1 tbsp finely chopped fresh rosemary
1 tbsp vegan butter (or coconut oil in a pinch)
1/2 tsp salt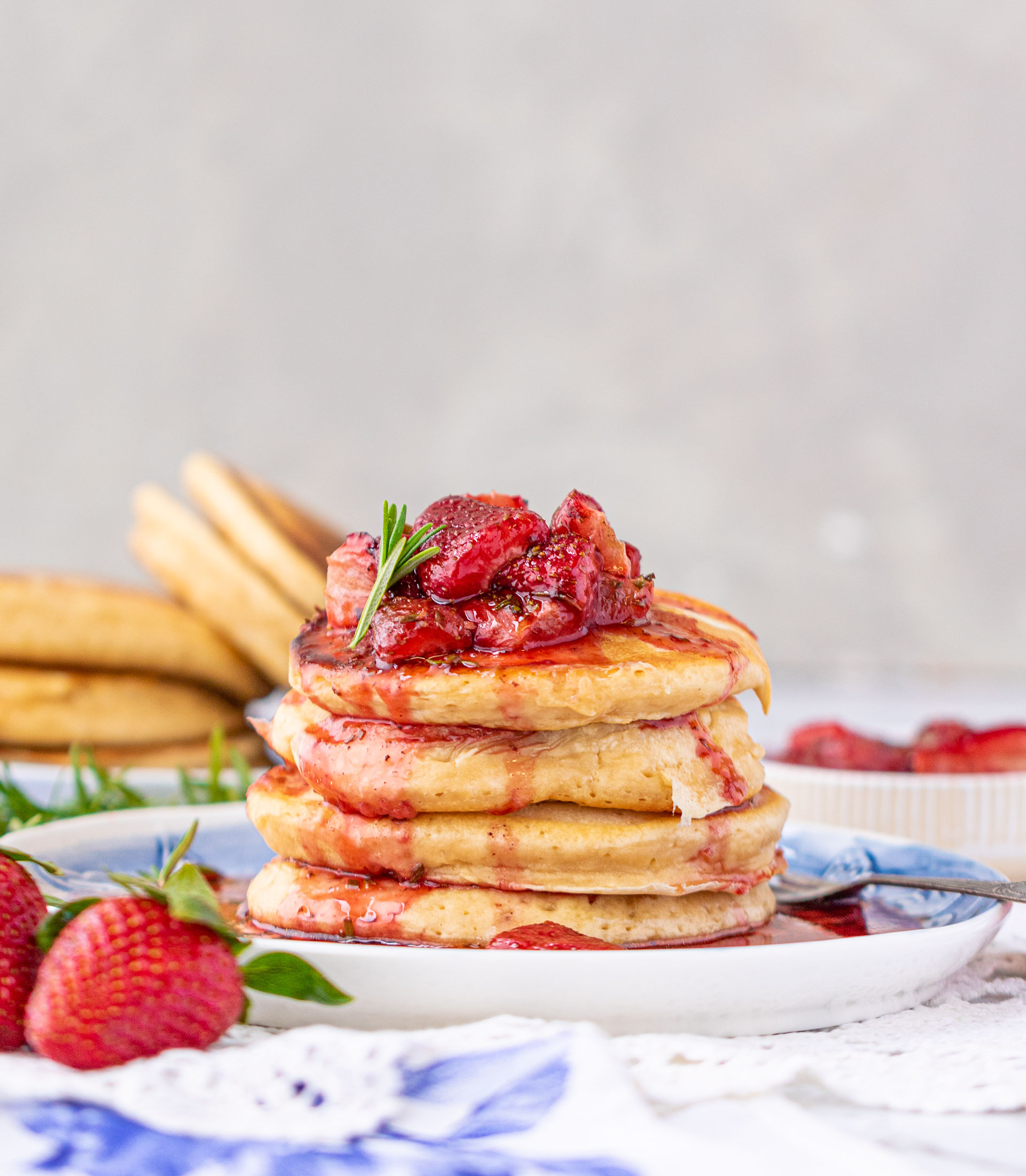 Method:
Turn the oven to 200ºC.
Wash strawberries and remove green tops. Cut into halves.
Toss berries in a lined oven dish with balsamic vinegar, maple syrup, chopped rosemary, melted butter and salt. Bake for 20–25 minutes or until berries have softened and syrup has thickened.
Meanwhile, whisk together dry pancake ingredients in a large bowl; flour, coconut sugar, baking powder and salt. Then, whisk in apple cider vinegar and milk.
Heat a large frypan (ideally non-stick) over medium-high heat. Add vegan butter or coconut oil, then add 1/3 cup-sized portions of the pancake batter.
Cook pancakes for 1–3 minutes on each side, until slightly golden and cooked through.
Serve pancakes in stacks topped with roasted strawberries and their sauce.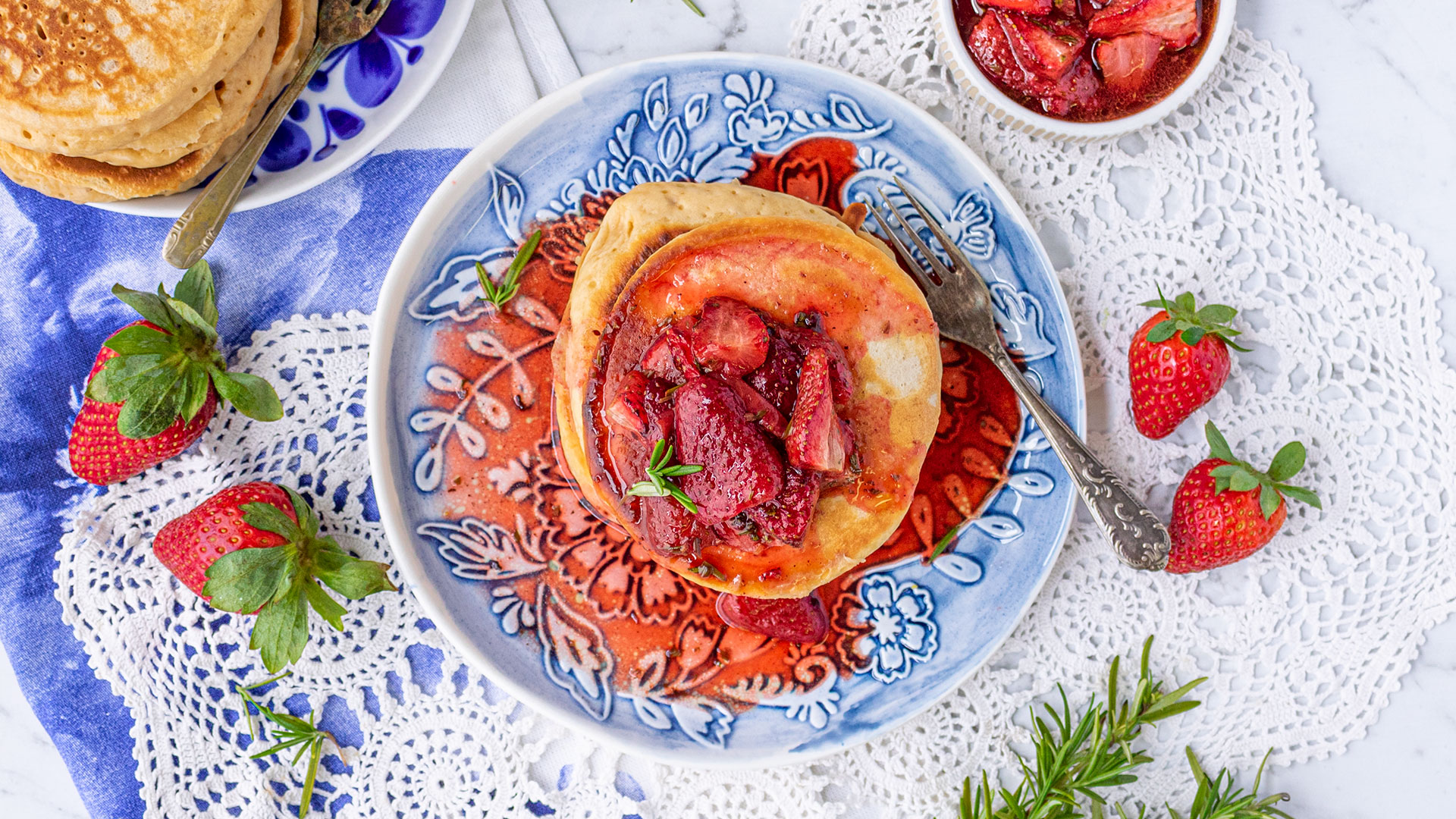 Want to make this at home? We used fresh, WA-local strawberries, Community Co balsamic vinegar, and organic maple syrup from the Dinner Twist Marketplace.