Get the family involved in making sushi rolls for dinner. Also great for lunch boxes, entertaining, or afternoon snacks!
Simply grab a sushi bundle on the
Dinner Twist Marketplace
to receive all the ingredients you need (except for a few pantry items).
The rolls feature smoked chicken from WA-local Holy Smoke, crunchy carrots, cucumber, and capsicum, creamy avocado, pickled ginger, sushi rice, and of course nori seaweed sheets to wrap it all up!
And if you prefer, you can use the ingredients to assemble a sushi bowl rather than making rolls. You can also save the chicken for pasta or sandwiches, and instead, use smoked salmon or sustainably caught tuna as fillings.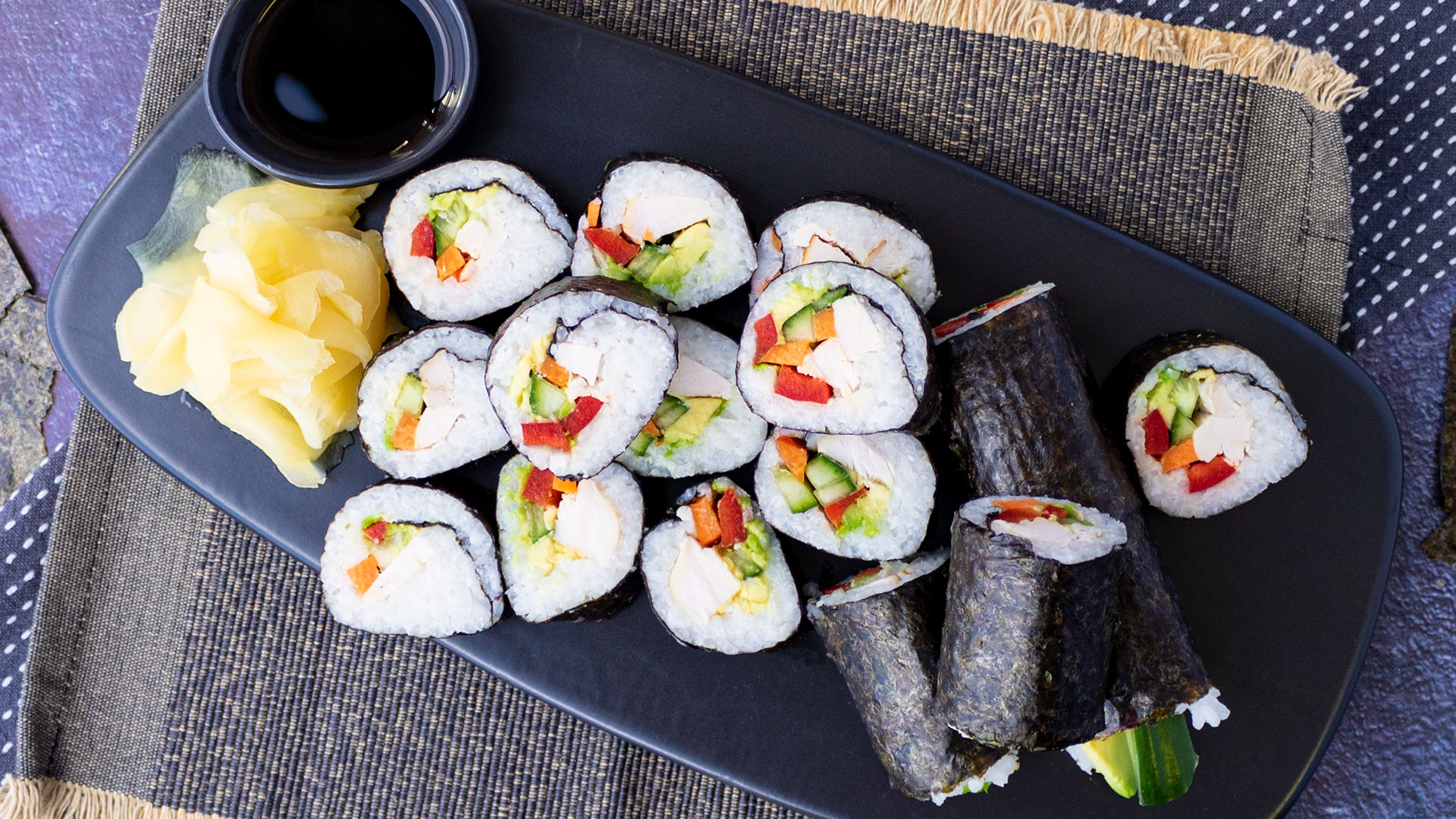 Serves 4.
Ingredients from the bundle:

1 packet smoked chicken (Holy Smoke, WA)
2 Lebanese cucumbers
2 carrots
1 red capsicum
2 avocados
400g sushi rice
1 jar pickled sushi ginger (The Ginger People)
1 packet nori seaweed (Obento Yaki)
Ingredients from your pantry:
White/rice wine vinegar
sugar (of choice)
soy sauce (for serving)
Method:
Rinse sushi rice, place in a saucepan with x 1.5 amount of water (600ml). Bring to the boil, then reduce the heat to low. Cover and cook for 20 minutes, or until rice is tender and water absorbed.
Slice chicken and avocado. Cut crunchy veggies into batons.
Once rice is cooked, place into a large shallow dish or bowl. Fluff with a fork, stir through 3 tbsp vinegar and 1 tbsp sugar. Allow to cool enough to handle.
Lay 1 nori sheet, shiny-side down, across bamboo mat (or, use baking paper). Wet fingers, spread a thin layer of rice across sheet, leaving a strip on the far side uncovered. Lay chicken and vegetables across rice, from one side to the other. Starting with the edge closest to you, pick up the mat and roll forward. Press gently, wrap nori around rice and filling.
Slice sushi rolls. Serve with pickled ginger and soy sauce for dipping.
Or: prepare the rice as per the above instructions, but serve everything in a bowl instead of rolling it up!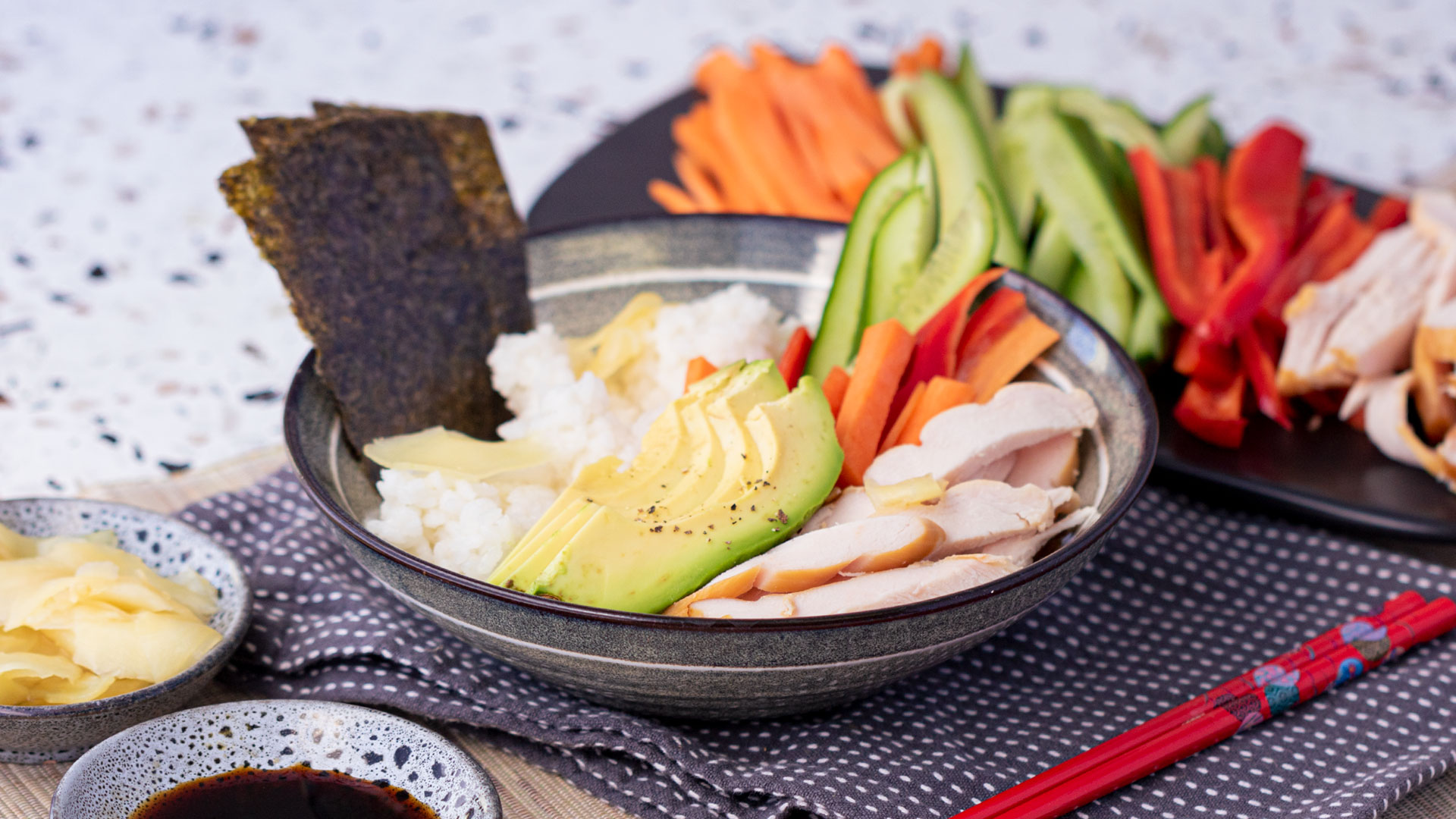 If you'd like to try this simple brunch delight, simply grab a bundle with all the ingredients you need from the Dinner Twist Marketplace.