This Valentine's Day, why not cook up a romantic dinner at home instead of eating out?
Nothing says 'I love you' like a homecooked dinner!
That's especially true when said home-cooked dinner is a light (yet filling) meal featuring WA-local fish, fresh veggies & fruit, and lots of tropical flavour. Plus, of course, a generous sprinkle of love!
So pour a glass of white wine for you and your partner in crime, put some music on the stereo, and cook up this recipe for kaffir lime fish with fresh salsa and fried Asian greens served on a bed of rich coconut rice.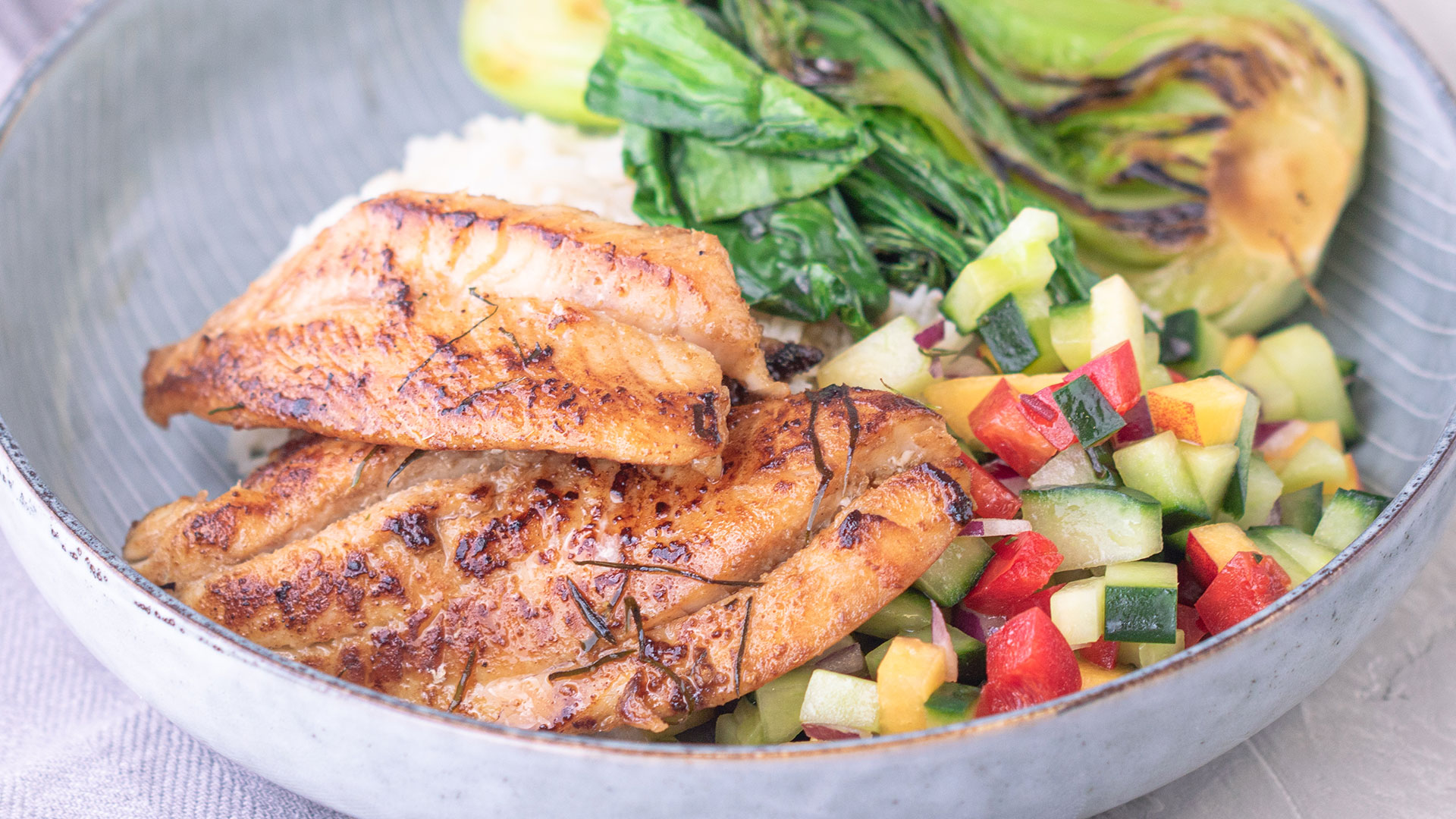 Makes 2 serves.
Ingredients:
150 g basmati rice
165mL coconut milk
1 nectarine or 1/2 mango
1 red capsicum
1 Lebanese cucumber
1/2 small red onion
2 bulbs of Asian greens (we used pak choi)
1-2 kaffir lime leaves
1 packet of white fish fillets
From your pantry:
ground cumin
oil for cooking (we used sesame)
olive oil
soy sauce (or tamari)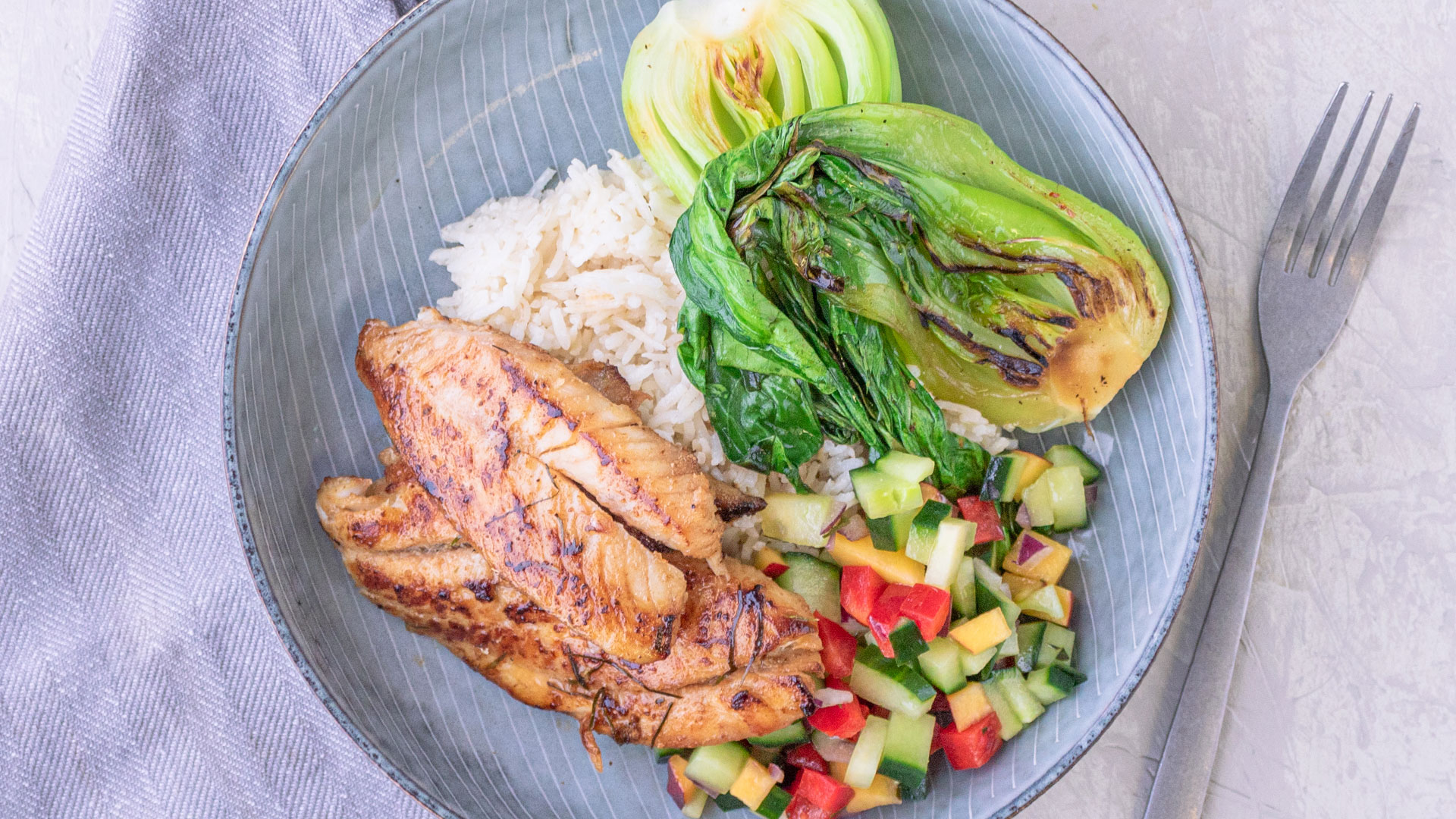 Method:
Place rice in a saucepan, add coconut milk, 1/4 tsp salt and 1 cup water. Cover with a lid, cook on the lowest heat for 10-12 minutes. Remove from heat, stand for 5 minutes. Stir carefully with a fork.
Dice nectarine/mango, capsicum and cucumber. Finely chop red onion. Toss together with 1/2 tbsp olive oil.
Quarter (or halve) the Asian green bulbs lengthways. Heat frypan over medium-high heat with 1/2 tbsp oil (see notes). Cook for 2-3 minutes until charred and tender. Season with soy sauce. Remove to plate and reserve pan.
Thinly slice lime leaves (see notes). Combine with 1/2 tsp cumin, 1/2 tbsp oil and 1/2 tbsp soy sauce. Rub all over fish fillets. Reheat frypan over medium-high heat. Cook fish for 3-4 minutes each side or until cooked through.
Divide rice, greens and fish among plates. Top with salsa.
Notes:
When slicing the lime leaves, remove the stem first. Roll the leaves into a cigar shape and finely slice.
You can add 1 crushed garlic clove when frying the Asian greens if desired.