A spritz of summer and the taste of Christmas, all in one glass! Everyone can enjoy this refreshing, celebratory and not-too-sweet mocktail, made with seasonal Australian cherries and small-batch Hippie kombucha.
We love the natural cranberry flavour combined with muddled cherries, but you can mix up this drink with any flavour(s) you prefer! Want to transform it into a cocktail? Try adding botanical gin or vodka!
Don't forget, you can return your Hippie Kombucha glass bottle with your empty Dinner Twist box for reuse!
Ingredients:
8 fresh cherries
500ml kombucha (we used Cranberry Hippie Kombucha)
1 lime
Mint (for garnish)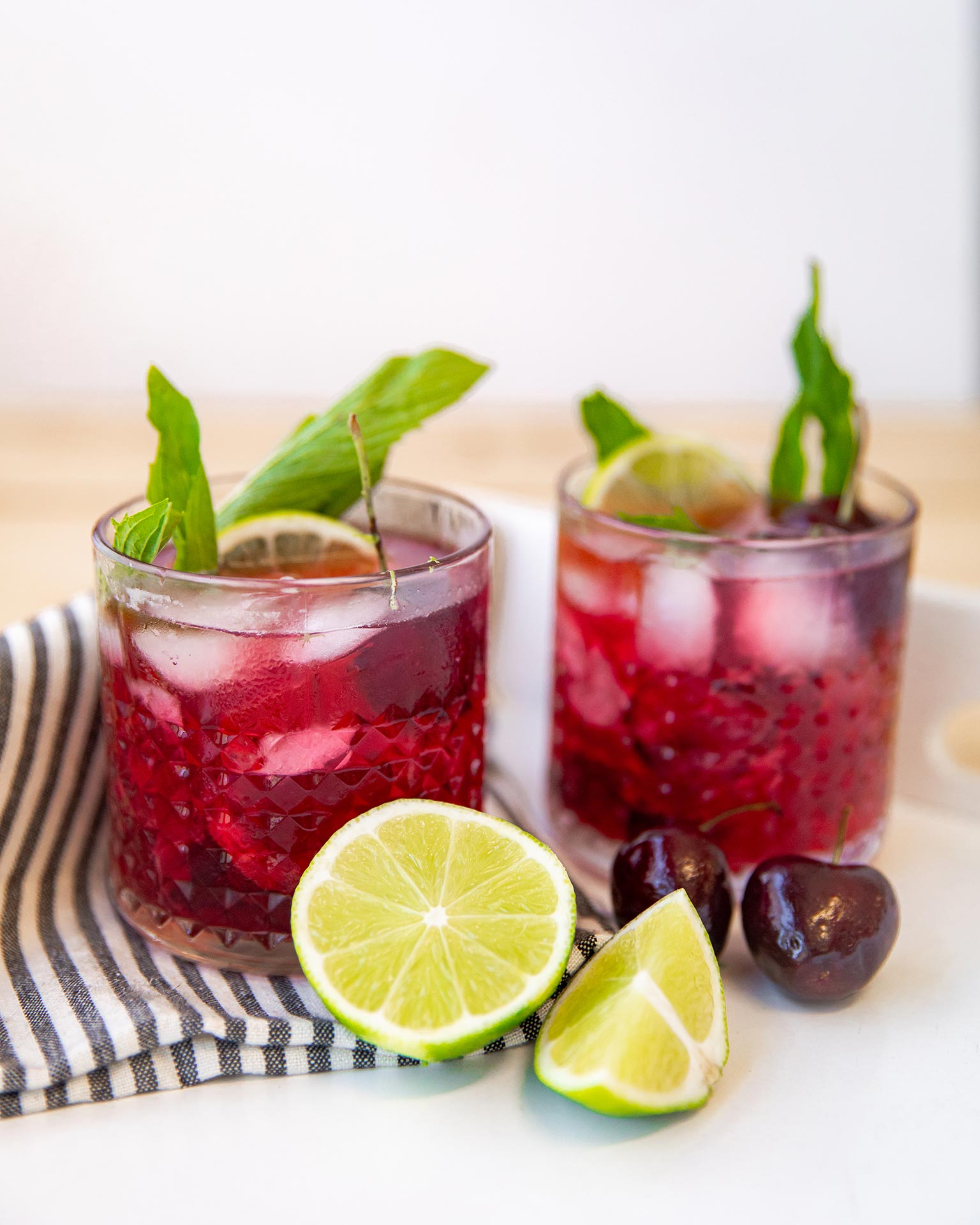 Method:
Remove pits and halve 6 cherries. Divide among 2 glasses and muddle to release juices.
Fill glasses with preferred amount of ice and pour over kombucha. Stir to combine.
Garnish drinks with lime zest and add a squeeze of lime juice.
Dress the mocktail with a slice of lime, cherry and sprig of mint. Enjoy!