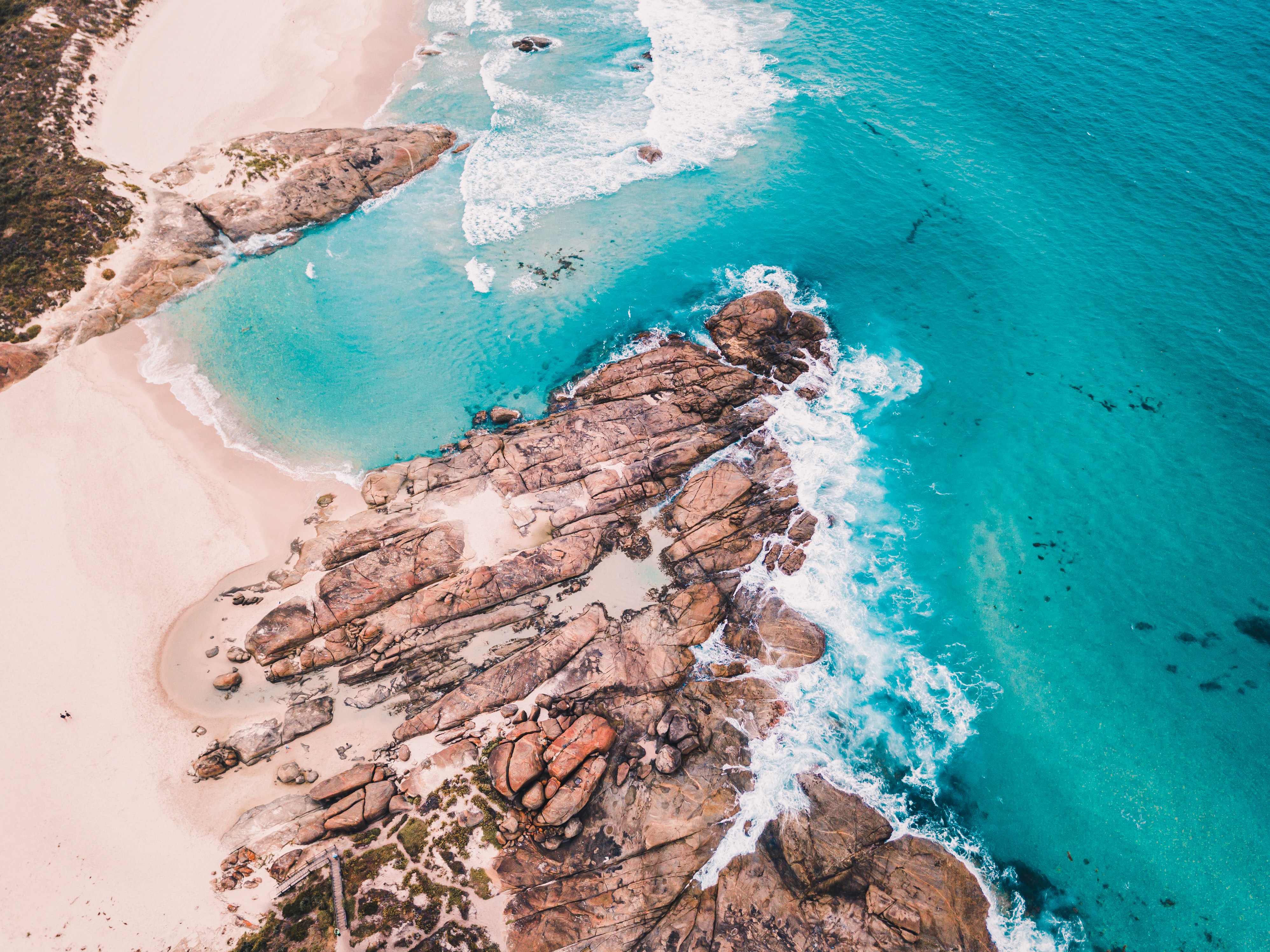 Happy WA Day to everyone in this amazing state. The Dinner Twist team can't believe we're lucky enough to live in a place of such beauty. Beautiful people, beautiful nature, and beautiful food!
Every week, we source the best ingredients from around the state for your meal box and our online marketplace. Local fruits & veggies, honey, granolas, bread, sauces, desserts, and so much more.
We work closely with WA businesses who, like us, support ethical and eco-friendly production. For example, we ensure meat and eggs are free-range, and we looove anything plant-based, organic and fair-trade!
Read on to learn about a few of the many WA suppliers we work with. But we have to warn you; you might get hungry!
Before the sun even rises, this produce-hub is buzzing with activity. And as suppliers from all over WA deliver their farm-fresh produce, Gaz (Dinner Twist's very own fresh-fruit ninja) is ready to select the very best, ripest, juiciest and crunchiest ingredients for your box.
Got milk? We do! And it's from none less than family-run Western Australian Bannister Downs, global leaders in ethical dairy production. That means plenty of pasture, fresh air, natural feed, and happy cows — creating world-class milk and cream, freshly available on our marketplace.
Local, vegan & organic ingredients, recycled packaging and healthy? It sounds too good to be true, but it isn't! The tasty veggie patés from So Freo are perfect as a spread or cooked! Look forward to trying them in the Plant-Based Box on occasion, or grab them on the marketplace.
Nutritious vegan raw snacks you won't be able to put down, made in Perth from fair-trade, local or organic ingredients. Next time you're after a treat, make sure to check out the Raw by Chris bars, pops or bliss balls!
Healthy eats for a healthy planet! Coastal Crunch is run by Tim who creates hand-made lupin granola and yummy high-protein snacks right here in WA. But his treats must come with a warning: they're addictively delicious!
The tastiest cold-pressed juice in WA — nothing less! That's what to expect when opening an ice-cold juice from Michael Brothers, carefully crafted from farm-fresh ingredients in the Swan Valley. No pasteurisation, no preservatives, and no high-pressure processing. Yum!
Behind Plantmade WA stands Anna from Freo. She creates wholesome granolas to die for — so of course we had to offer them on our online marketplace! And besides being tasty, they're based on simple principles that Dinner Twist fully supports: local, sustainable and good for you! Give them a go; you won't regret it.
This Freo-Based bakery is renowned for their artisan bread and cakes. From sourdough to rye to muffins; their team sure knows how to bake! And that's exactly why Dinner Twist and Abhis go hand in hand week after week.