Juicy beef hamburger patty in an organic burger bun assembled with beetroot slaw, grilled tomatoes, caramelised onions and crispy cos lettuce leaves.
Ingredients:
1 brown onion
3 tomatoes
1 beetroot
2 carrots
1 celery stick
1 baby cos lettuce
6 burger buns
6 beef hamburgers
From your pantry:
Oil, salt, pepper, mayonnaise (or natural yoghurt), red wine vinegar, dijon mustard
Method: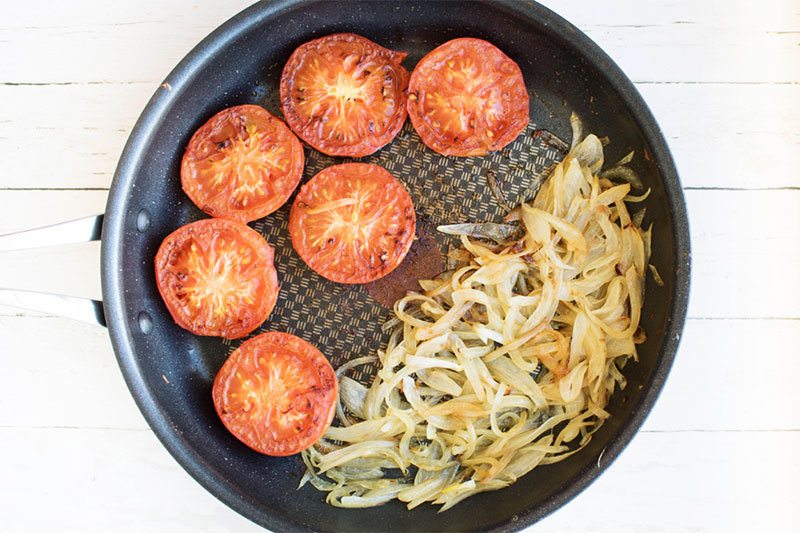 1.
Slice onion, add to pan with 1 tbsp butter and 1 tbsp oil. Cook for 5 minutes over medium-high heat. Slice top and bottom off tomatoes, halve into 2 thick slices then add to pan and cook for 3-4 minutes on each side, or until charred. Remove to a plate and reserve pan.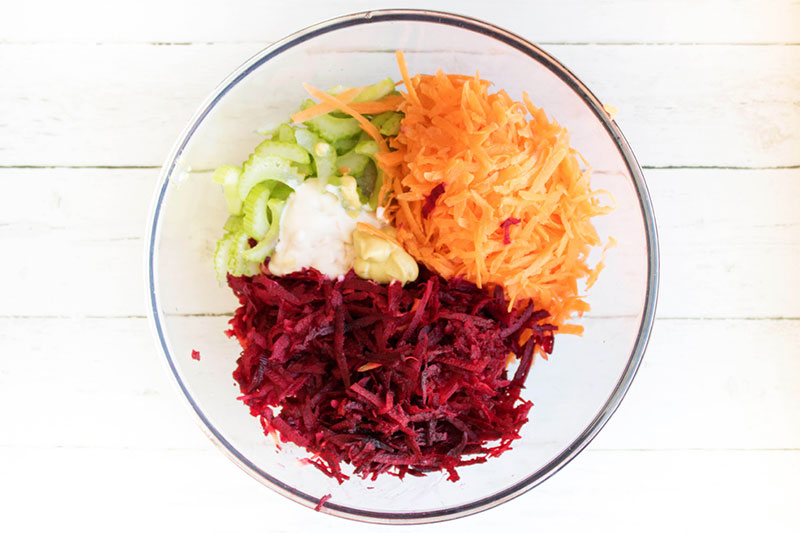 2.
Grate beetroot and carrots, thinly slice celery. Toss in a bowl with 2 tbsp mayonnaise, 1/2 tbsp red wine vinegar, 1 tsp dijon mustard, salt and pepper. Set aside.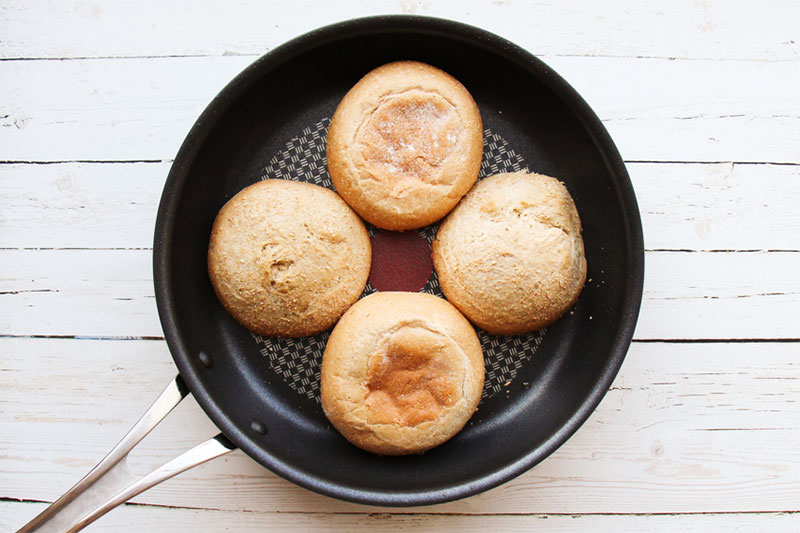 3.
Rinse and tear lettuce leaves. Toast the buns in a large dry pan (optional).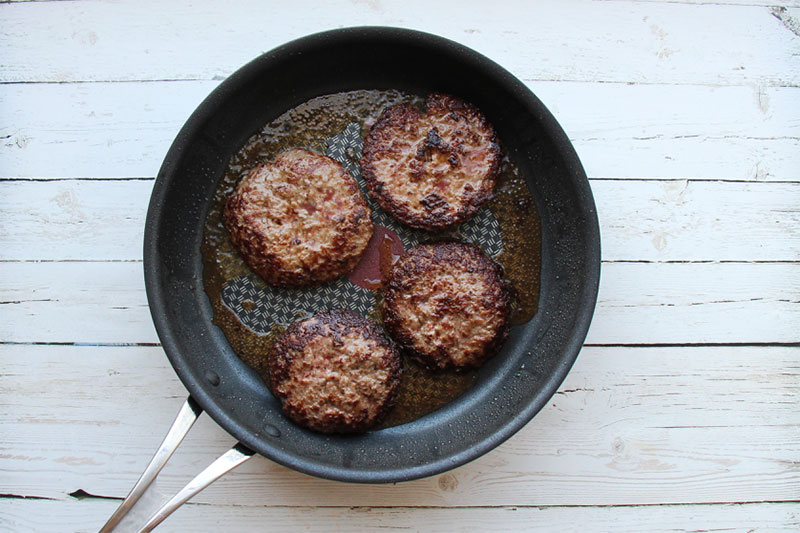 4.
Reheat pan over medium-high heat, rub burger patties with 1/2 tbsp oil and cook in batches for 2-3 minutes on each side, or until cooked through. Alternatively cook on the bbq.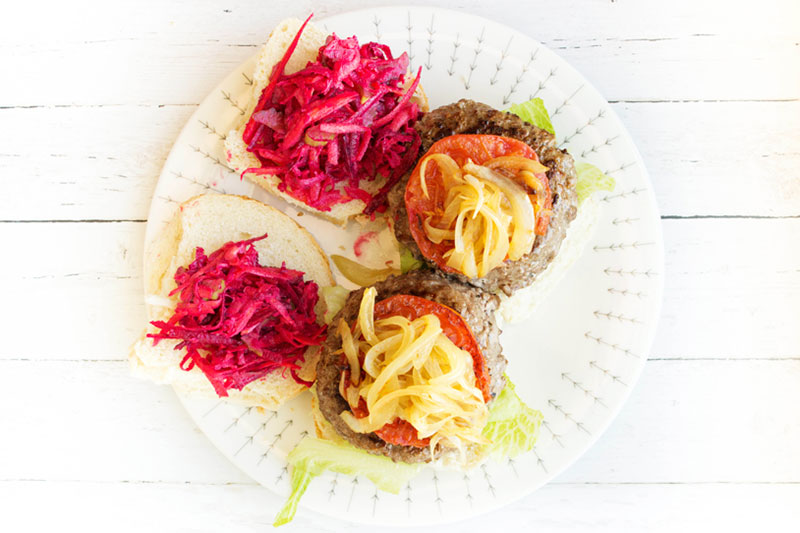 5.
Assemble burgers at the table with toasted buns, lettuce leaves, beetroot slaw, beef patty, tomato and onions.