The Dinner Twist team is over-the-moon excited to share our new website layout with you.
If you're a bit worried and think that it looks a little new and scary, don't fear. Instead, listen to David Bowie, who said it better than we ever could; Ch-ch-ch-ch-changes — Turn and face the strange!
Although we don't think our new website design is overly strange, it does look a little different from what you're used to seeing. Read on to learn what's new...
Easier ordering and more options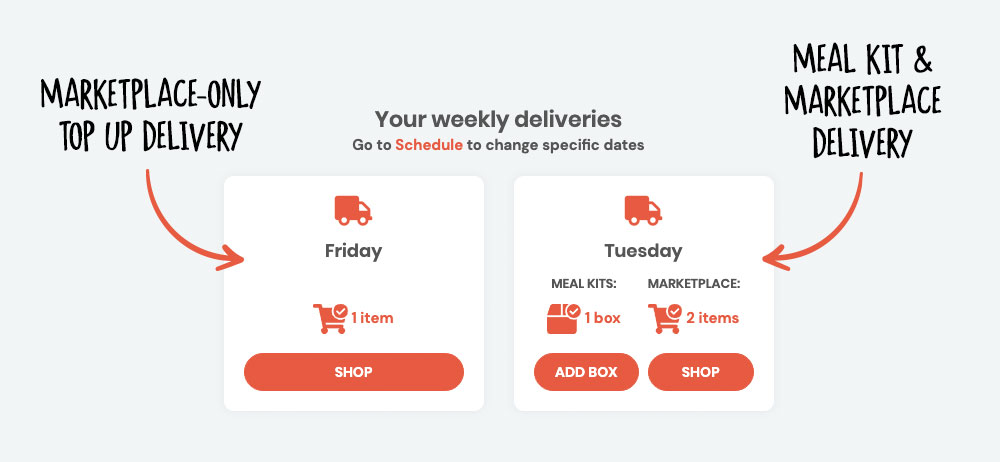 Monday, Tuesday or Wednesday delivery day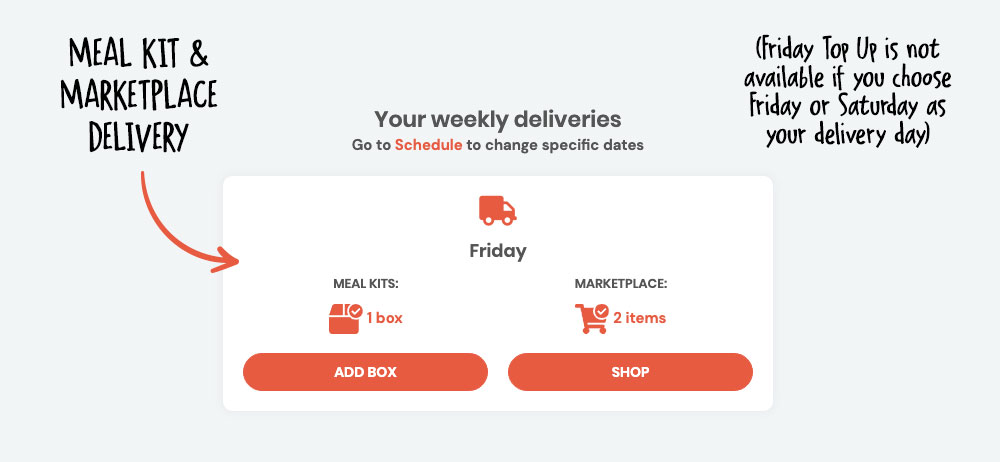 Friday or Saturday delivery day


First, we've made it even easier for you to see which day your next meal kit box is due for delivery. You can also see if you've added any marketplace items for that same delivery.
Second, we've visualised your second delivery day option, allowing you to easily add-on Marketplace items for delivery on a Friday. This bonus Marketplace-only delivery is available if you selected Monday, Tuesday or Wednesday as your delivery day. It's free for orders over $50, and just $7.50 for smaller orders. Cha-ching!
(Pssst… Can't see these options? Simply head over to your 'Account' tab and check out your delivery days!)
Rest assured that if you don't want anything to change and are happy with your delivery days as-is, there's no need to worry. Unless you change anything yourself, your box, delivery days, and any Marketplace orders remain the same-old, same-old. (Phew!)
Marketplace-only weeks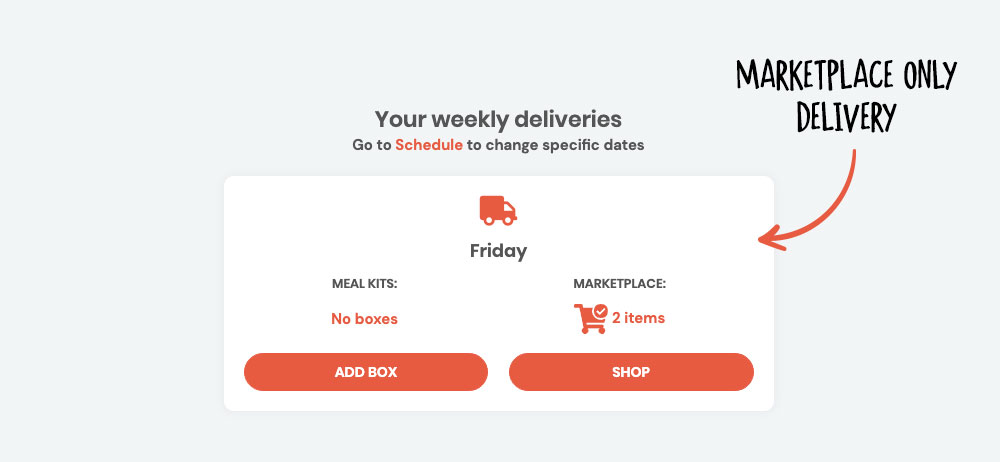 But wait, there's more!
You're now able to receive a Marketplace order — even if you don't have any meal kit boxes coming for that week.
This means you can receive staple items, fresh produce, local free-range meats, dinner & breakfast bundles, and much more, with just a few clicks of a button.
In other words? There's now even fewer reasons to drag yourself to the shops after a long day at work to get groceries for dinner — meal kit box ordered or not!
It's never before been this easy to put fresh, seasonal, and locally made meals on the dinner table.
See you online!
XXOO The DT Team