We love the humble baked potato!
This version is loaded with smokey, WA-local bacon, organic baked beans, and lots of melted cheese.
If preferred, you can customise the spuds by adding any veggies you'd like. For example, throw in some sliced mushrooms, sliced zucchini, or corn kernels when frying the bacon for extra flavour, nutrients and texture.
We suggest serving these spuds with a dollop of sour cream and a sprinkle of chopped spring onions, but it's all up to you and your taste buds.
Enjoy them for breakfast, brunch, lunch or dinner — and don't forget to add any leftovers to next day's lunchbox! (Pssst... These spuds work a treat for a Father's Day brunch surprise!)
Serves 6 — 20 mins prep, 1 hour (and a bit) in the oven
Ingredients:
1.5 kg medium potatoes
200g The Farmhouse Honey Cured Free Range Bacon
1 tin Global Organics Organic Baked Beans
100-200g (to taste) Kitchen 2 Kitchen grated cheddar cheese
Optional serving suggestion: add sliced spring onions and sour cream to serve.
Method: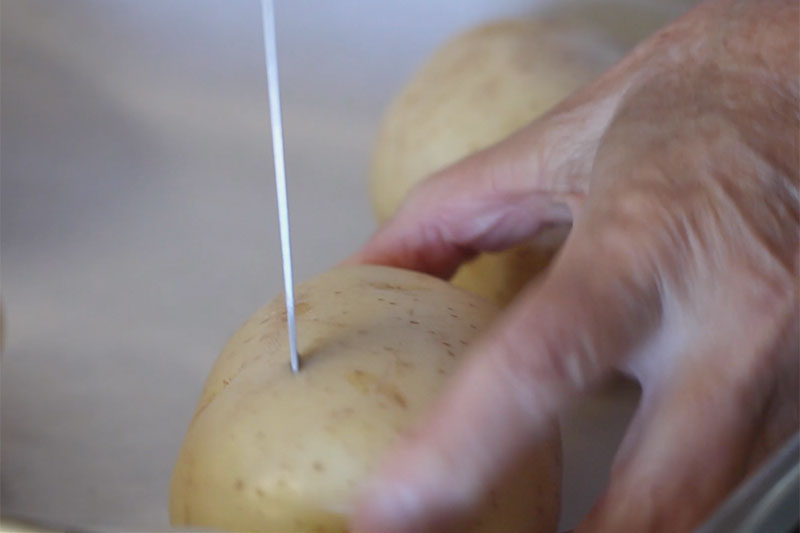 1.
Set oven to 220ºC. Poke holes into the potatoes (this will stop them from bursting. Watch your fingers!). Bake for 1 hour (or until cooked through).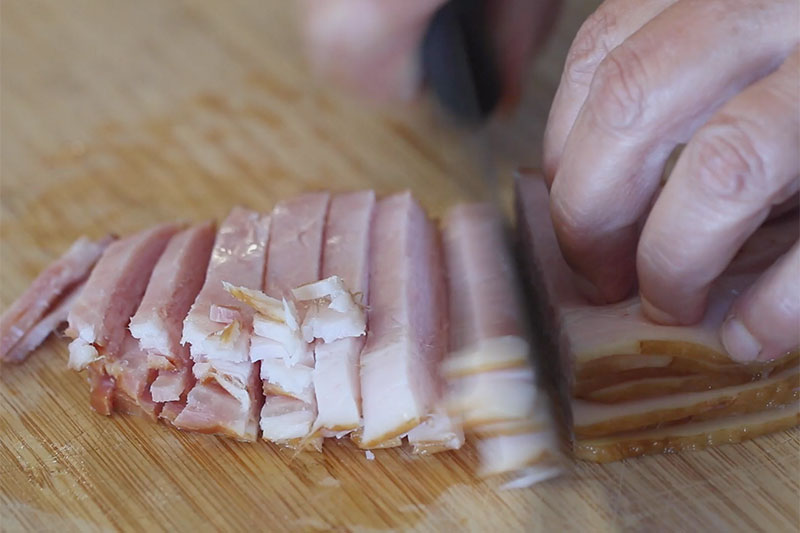 2.
Meanwhile, slice bacon and add to frypan over medium-high heat. Cook until crispy.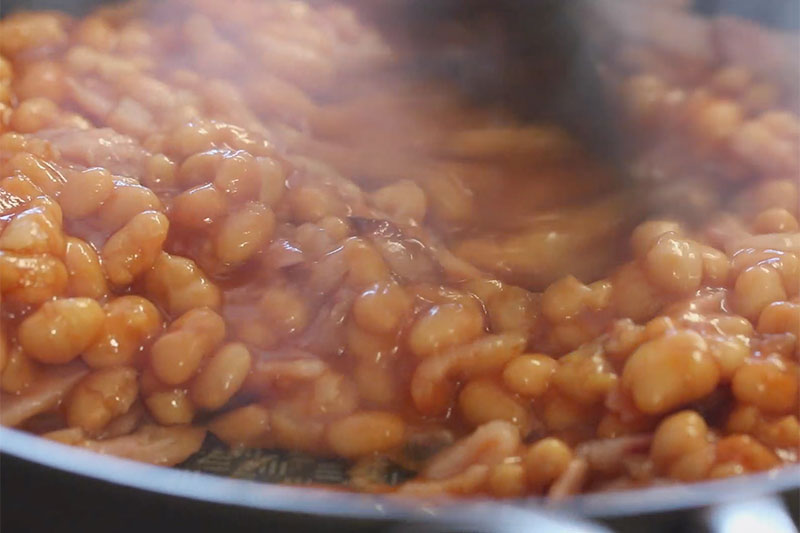 3.
Add baked beans and cook for 2-3 minutes or until heated through.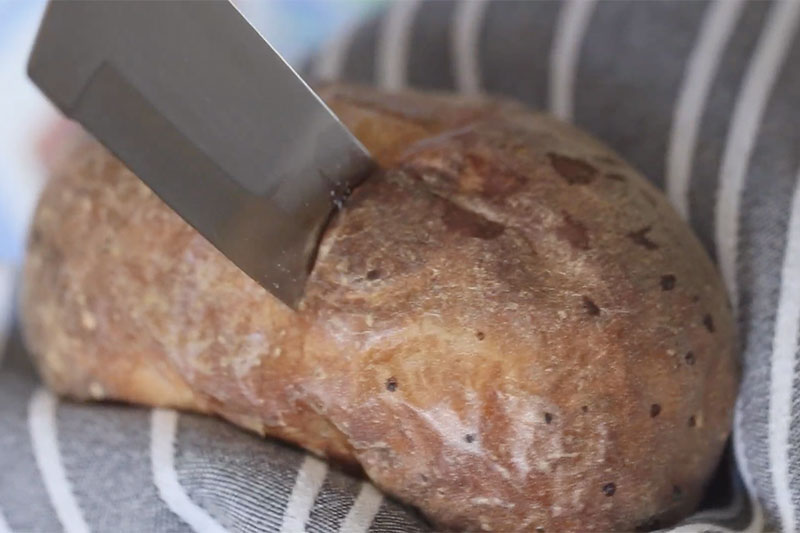 4.
Remove cooked potatoes from oven. Cut a cross-section into the top and push in edges to open up (use a tea towel when handling the potatoes, they're hot!).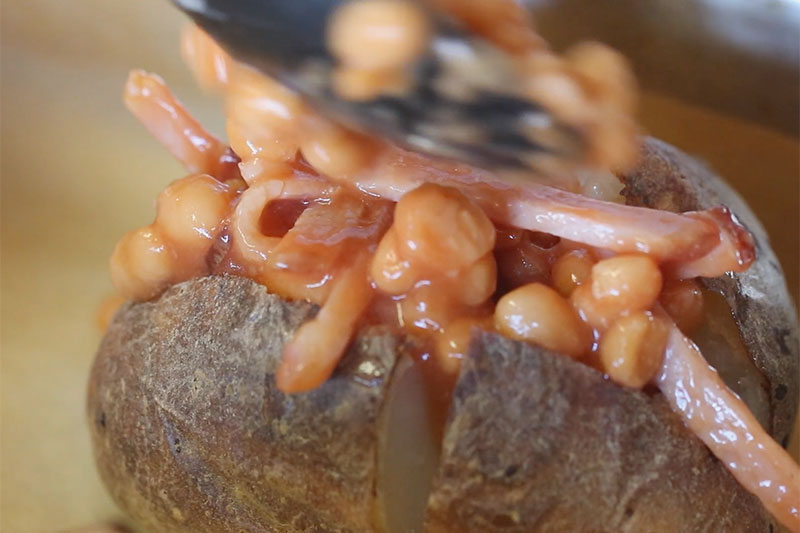 5.
Fill each potato with bacon and beans.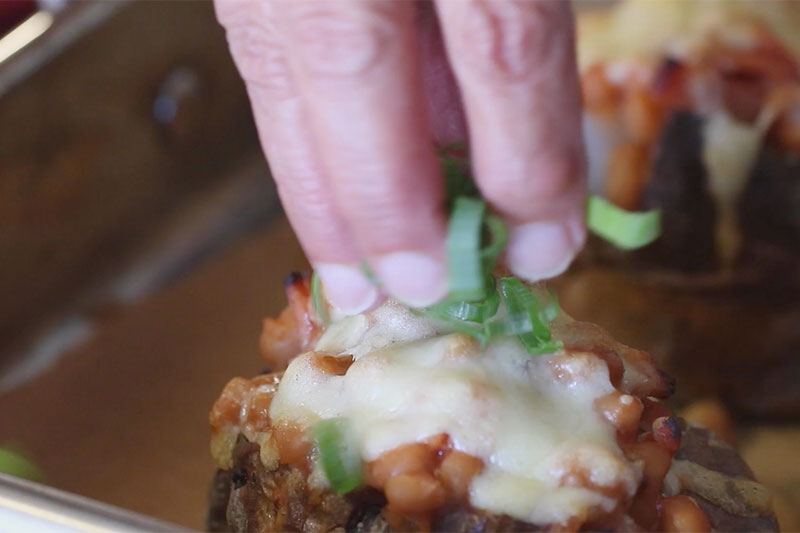 6.
Top each potato with grated cheese and return to the oven for 5 minutes or until melted.
(Optional:
Top with spring onions and sour cream if desired.)
You can cook the potatoes faster by parboiling them before baking. Or, cut them in half first.
If you'd like to try this simple brunch delight, simply grab a bundle with all the ingredients you need from the Dinner Twist Marketplace.