Crowd-pleasing breakfast or brunch burgers you'll want to cook again and again.
Grab this bundle on the
Dinner Twist Marketplace
for an easy breakfast meal. It features everything you need to cook up some winning breakfast burgers for four people.
This includes soft Perth-baked milk buns, pasture-raised WA eggs, free-range bacon from WA, South Australian relish, Perth-made sliced cheddar cheese, and fresh spinach.
In other words? This bundle doesn't just equal a delicious breakfast meal, but it also supports local!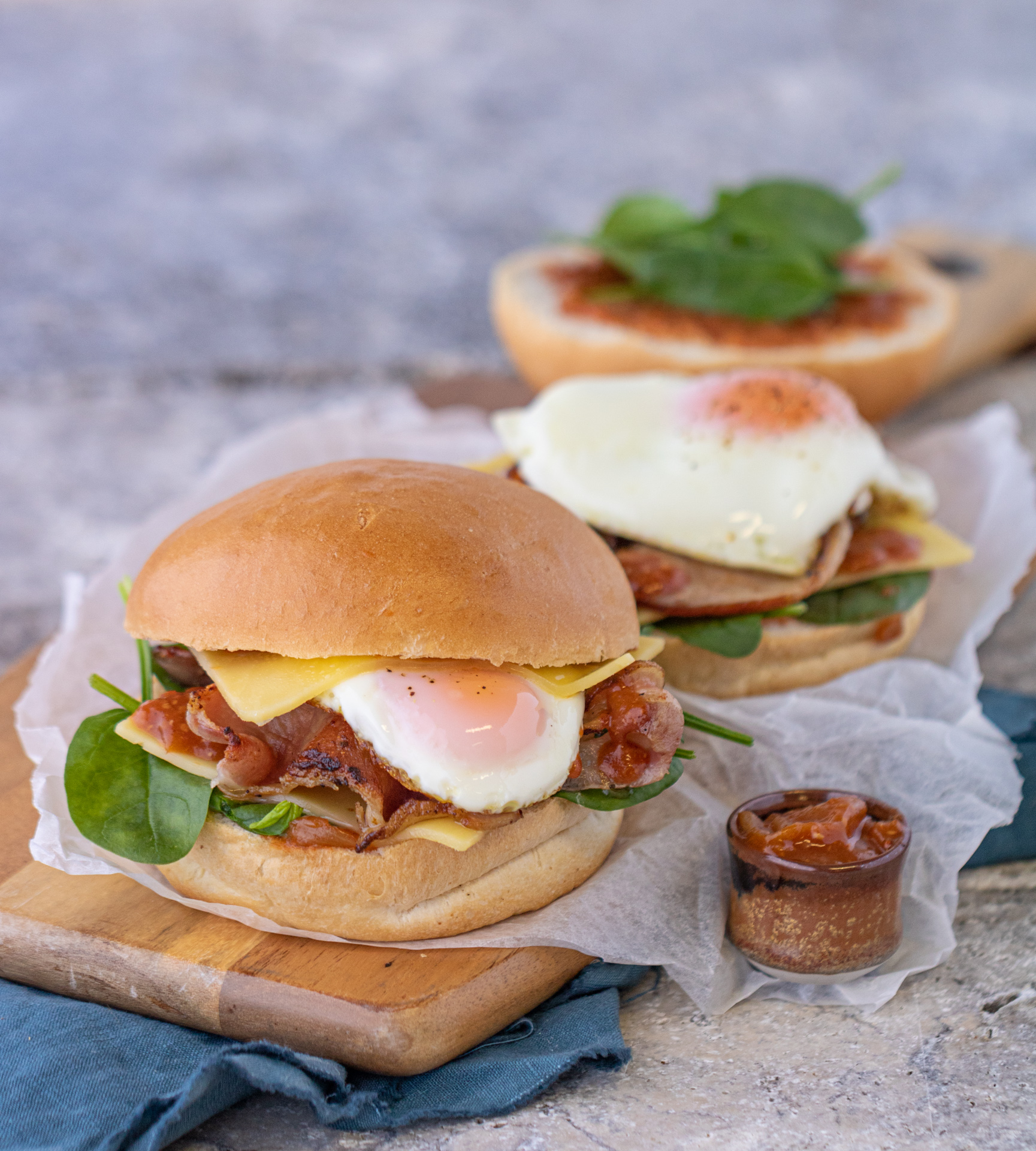 Serves 4.
Ingredients from the bundle:

200g sliced cheddar cheese (Kitchen 2 Kitchen, WA)
200g fresh baby spinach
4 large milk buns (Abhi's Bakery, WA)
Sliced free-range bacon (The Farm House, WA)
6 pasture-raised eggs (CharCol eggs, WA)
New-York-style relish (Beerenberg, SA)
Ingredients from your pantry: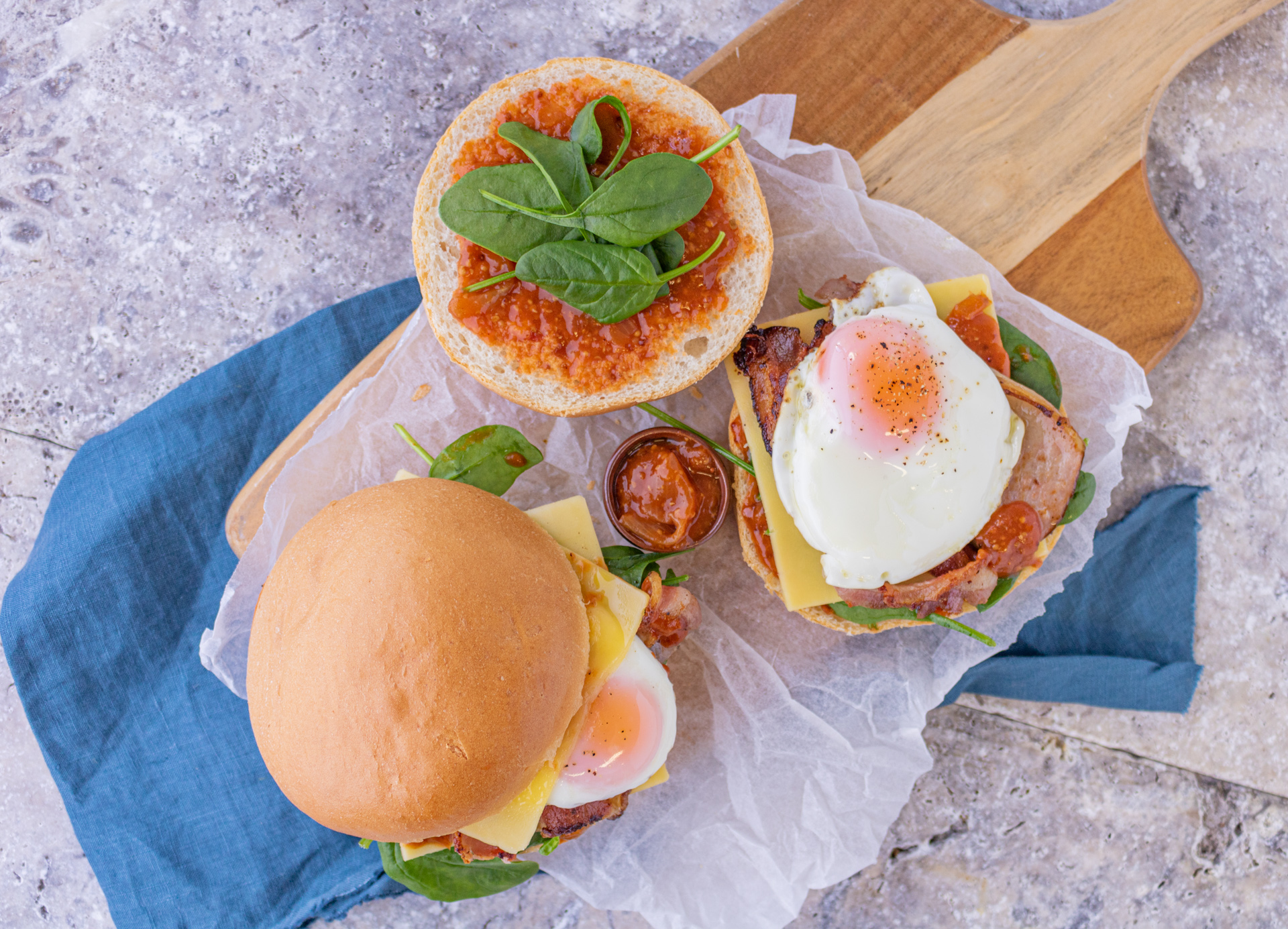 Method:
Pre-heat a frypan over medium-high heat. Pan-fry the bacon until crispy. Keep the pan.
Re-heat frypan and fry the eggs to your liking. (Alternatively, you can poach or scramble them).
Warm the burger buns on a grillpan or in the oven (optional).
Assemble the burgers with spinach, relish, sliced cheese, eggs and bacon.
Serve and enjoy!