Nut-free, vegan, wheat-free, dairy-free, raw, and tasty! These pretty bliss balls are a suitable and wholesome lunchbox treat for sweet afternoon cravings.
Their eye-catching pink colour comes from the addition of beetroot. Besides colour, this root vegetable adds fibre, vitamins, and minerals. But don't worry; the flavour is mild and kid-friendly!
The balls are sweetened with dried Medjool dates for a wholesome alternative to refined sugars.
Lastly, we used gluten-free oats and coconut to bind the balls together. Plus, these healthy ingredients add even more nutrients, making for some completely guilt-free princess treats!
Make sure to store them in your fridge to keep them fresh for longer.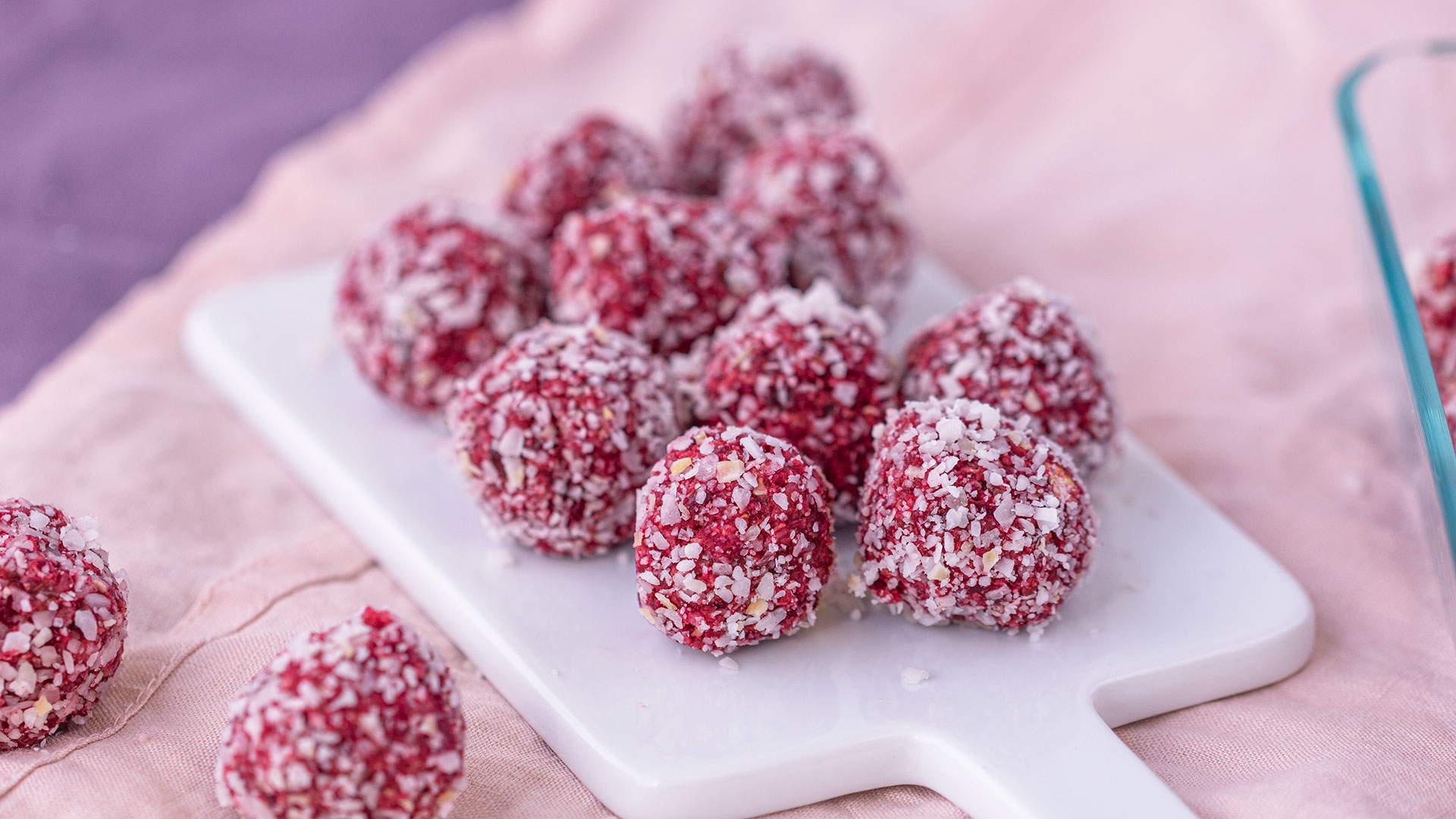 Makes around 20 bliss balls.
Ingredients:
5–6 large dried Medjool dates
1 medium, raw beetroot
2/3 cup GF oats (use regular oats if preferred)
2/3 cup coconut + extra for rolling (desiccated, flakes, or whatever you have on hand)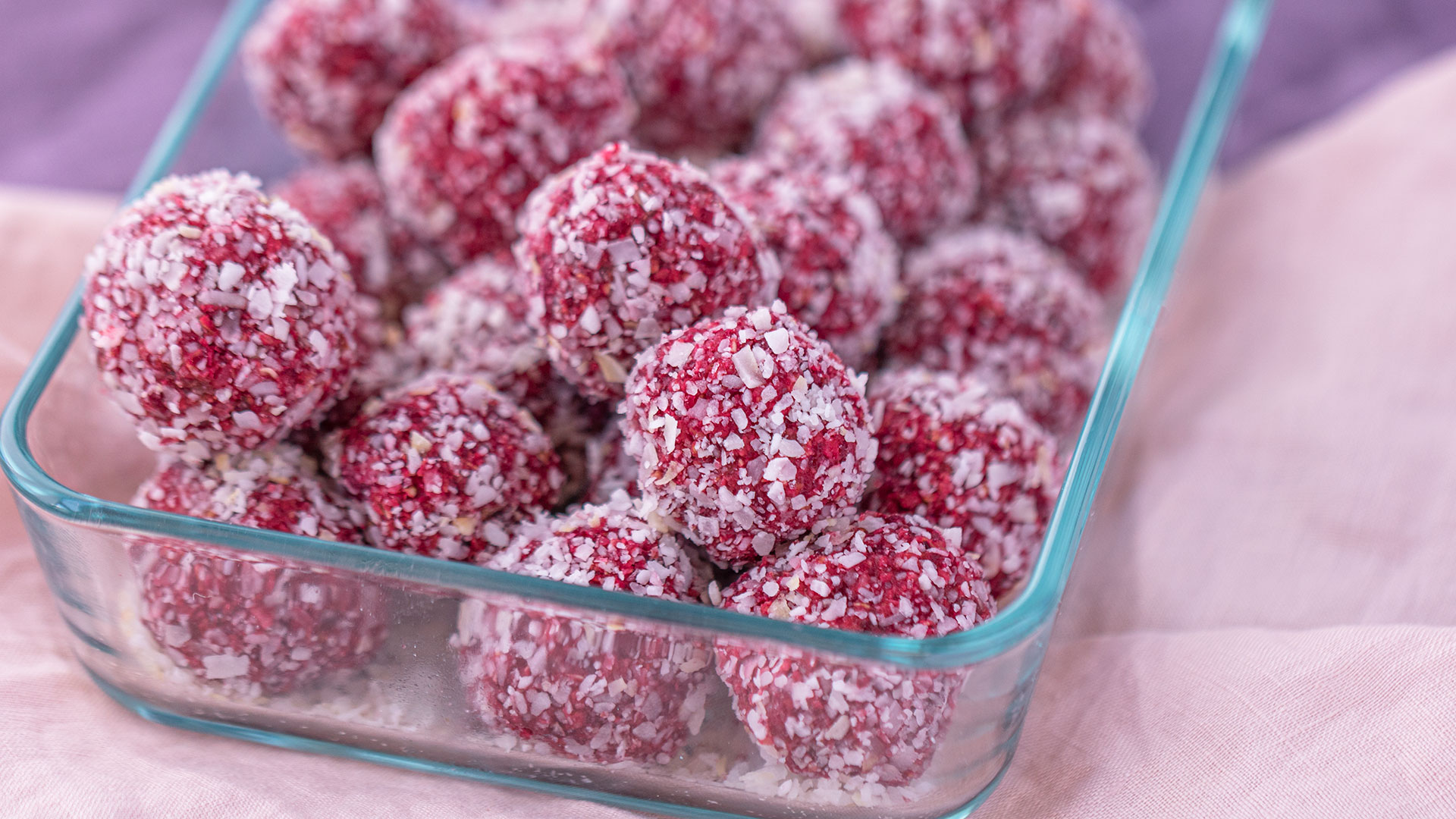 Method:
In a food processor, blend the oats and coconut to a rough flour. Keep aside.

Remove the top and tail from the beetroot and peel it. Roughly chop, add to the food processor, and blend until completely fine. Keep aside.

Blend dates with 1/3 cup water until fine.

In a bowl, mix together blended beetroot, dates, oats and coconut. Add more oats or coconut if too wet to roll.

Roll into small balls and cover in extra coconut. Store in the fridge for up to a week.